New Thunderkick Casinos

Thunderkick is a popular casino game developer and Remote Gaming Server (RGS) provider, with quite a number of reputable games in its kitty. The company is known for its innovative online casino games, which offers high payouts as well as memorable gambling experiences.
The company was founded in Stockholm, as a third-party software developer for the top online casinos. Currently, the company is headquartered in Malta. It is operated and managed by Thunderkick AB, which has been its parent company since its early days. The company's slogan is simple and straightforward, "We are Thunderkick, and we make games".
New Online Casinos offering games from Thunderkick 2023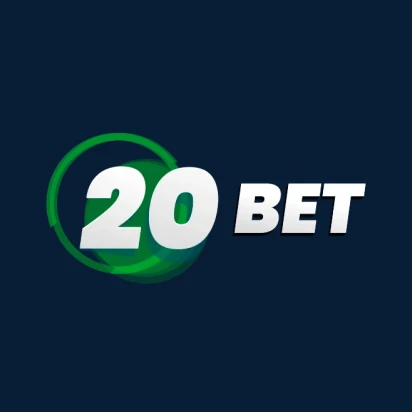 20Bet Casino

4/5
20Bet Casino Review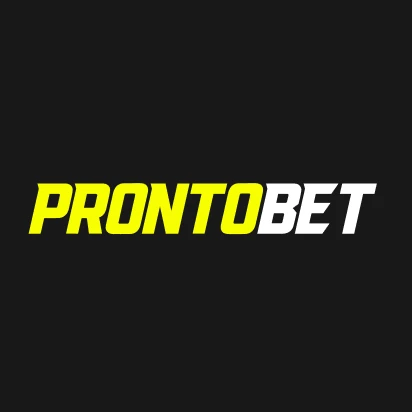 ProntoBet

4.2/5
ProntoBet Review
Which are the Best Thunderkick Casinos?
The presence of Thunderkick in Malta paved the way for its inclusion in the top casinos of Europe. Thunderkick has partnered with numerous big operators of the online casino world like Chanz Social Casino, RIZK, Bet Victor, Willian Hill, Dunder, Come On, Mr. Green, Betsson Group, bet365, and Unibet.
Thunderkick Advantages & Disadvantages
Advantages
+ 3-D slots with ample innovation
+ Instant gaming with zero downloadable content
+ 5000 rounds autoplay
+ Seamless mobile version
+ Collaboration with major online casino operators
Disadvantages
– Relatively new with scattered ambitions
– Releases random games with no follow-ups or sequels
Thunderkick Short Facts
Company Name: Thunderkick AB
Address: Odengatan 60, Stockholm, Stockholms 113 22, Sweden
Website: www.thunderkick.com
Slogan: We are Thunderkick, and we make games
Games: 18
Established: 2012
Phone Number: +46 732 558 669
E-mail: [email protected]
Offices in: Sweden, Malta
Game Releases: 4 per year
Where is Thunderkick Licensed?
The core operations and management have been shifted to Malta. The parent company of Thunderkick, Thunderkick AB, carries a license from the UK Gambling Commission and Malta Gaming Authority License (Class 4) to distribute online casino games and operate remote gambling platforms.
The Story Of Thunderkick Games
Thunderkick may have been on the market for 5 years, but the men working behind it has been in the industry for more than a decade. Most of the founders and the members of the core development team of Thunderkick come from NetEnt, the largest developer of new casino games. Thunderkick maintains its presence in its native country, Sweden, with an office in Stockholm, where it is registered as a software developing company. For a full list of the best new Thunderkick casinos, please see continue below.
The company was formed in 2012 and has now come a long way from its humble beginnings. Initially, the company provided software consultancy services to major online casinos but soon moved out into the game development business, by the end of 2013.
Thunderkick was quite low for the first year of its existence, experimenting with the market with just 4-5 online slots. However, in the year 2014, the company brought about a paradigm shift in its strategy and focused more on developing games which can be played instantly. Earlier, the games of Thunderkick had to be downloaded before playing. This move consolidated Thunderkick's position as one of the top game developers in Europe and North America.
By 2015, after consolidating its position in European markets, the popularity of Thunderkick reached the shores of Canada and Australia, where many online casinos started hosting their online slot games. Thunderkick rapidly expanded its foothold in Europe, by partnering with Malta-based online casino operators.
Its growth curve took a sharp upturn in 2016, as it started releasing games more frequently. By mid-2016, Thunderkick was the proud owner of 17 online slots which were exported to 150+ online casinos. Currently, it has 21 slot games in its portfolio and delivers its games to over 200 casinos across three continents. Many popular games like the leading software suppliers in the iGaming industry
Thunderkick is known in the gambling circles for its creative innovation, that redefines conventional gambling. It nurtured and honed the idea of multiple reel casino games along with maximizing the payout lines. Thunderkick has also introduced awesome 3-D like graphics in its games, which replaces the conventional spinning reels with rolling fruits, splashing on your screen when you or skulls rolling instead of the boring spinning reel. This awesome visual effect is complemented by equally stunning audio effects.
Thunderkick has put a lot of visible effort into amalgamating the mechanics, graphics, and audio to work seamlessly as a whole. According to a recent interview with its CEO, the company's next focuses is to hook on to the new gamification trend, that is brewing in the online gambling community. Veteran punters can look forward to new bonus payouts and high production-value games, with top-end graphics and story-based reward structures. Overall, it seems that Thunderkick is gearing up for the long haul and what we have seen till now is just the start.
Another big plus for Thunderkick's games is its awesome con-figurability, through which you can adjust the speed of the games in different ways. You can also modify the graphics and sound according to your device type and preference. Thunderkick games have the ability to run 5000 spins in auto mode, a feature that's loved by professional players. Innovation has always been the bedrock of the Thunderkick community and we hope to be charmed by its innate innovation in the coming days
Thunderkick Technologies Game Portfolio
Thunderkick has brought forward an amazing assemblage of online casino games that are enjoyed by over 200 new casinos in 2019, all over the world. All games have a certain degree of newness and can be enjoyed by all age groups. Thunderkick currently hosts 21 casino games, which may seem too low but each game brings unique gameplay. Thunderkick has always valued quality over quantity and it has been a key aspect of the company's vision. It develops each game from scratch so as to avoid feeling trite. This constant stream of innovation is what makes loyal players wait patiently for new releases and then come back for more.
Even though all its games enjoy high popularity, the most popular game of Thunderkick has to be Flux, a 5-reel, 15-line online slot game, that flaunts seamless 3-D animation along with lots of bonus rounds, instant play feature, free spins through promotions, and plenty of bonus symbols, scattered throughout the game. It's engaging as well as rewarding and no wonder, it is one of the best online slot games to date.
The next best Thunderkick game, that dominates the market, is Fruit Wrap, which is a jovial casino game that brings awesome 3-D effects along with high payouts. The gaming experience is lively and relaxing and players are known to fall in love with its sweet charm and awesome gameplay. Forget reels, scatters and wilds from the classic fruits slots. Thunderkick has remade that classic game into a visual delight filled with a wonderful explosion of juicy fruits like strawberries, grapes, oranges, and bananas. The rewards too are quite frequent and generous as the game has an RTP of 97%.