New Media Live Casino

Media Live Casino is a leading software provider which specialises in live casino games with real dealers. They develop customised products to integrate games in your platform. They create installations in real casinos or studios and then publish your complete gaming site online. Media Live first started in Malta in the year 2005 as a virtual online casino game (RNG) operator, then gradually went on to provide online casino games with a live croupier.
Media Live Casino is an all-round partner for live casino solutions and is a particularly hot name in the Italian gambling market. However, Italy is not the final borders for the company as it has 6 national licenses/certificates in more than 27 gambling jurisdictions.
New Online Casinos offering games from Media Live Casino
Last Update:
December 29, 2020
The Story of Media Live Casino
Media Live Casino is certified by the Malta Lottery and Gaming Authority, offering different types of integration packages for new online casino sites, existing gaming sites as well as complete turnkey solutions. Its popular games include a complete set of live dealers' games namely roulette, blackjack, baccarat and the new Texas Hold'em live poker and of virtual games include casino classic, video poker, slot machines and skill games.
Currently, the company has 60+ dealers who work round the clock to power more than 44000 games a day. Media Live Casino also boasts of having more than 7000 active monthly players with 72000+ hours of streaming a year. These statistics speak for themselves and runs parallel with the company's assurance of 99.5% uptime.
Media Live Casino outsources its casino games to land-based casinos as well as online casinos. It is partnered with many known names including Betvictor, Casino Sanremo, hit, GOL, GoldBet, gamenet, Vegas, Betflag, replalz.it, Optibet, [email protected] providing, WWin, SISKWin, Betpoint.IT, Aycons, giocasi Gamelux, Gioca7 and Star price.
This online casino is very reliable, safe and innovative. It provides its users with proper security by efficiently storing all the databases on SSL certified servers which guarantee to keep your personal information secure. This site also uses cookies to facilitate the users to navigate the site efficiently. However, if required one can also access to disable cookies in order to maximise the user's freedom.
Media Live Casino Game Portfolio
All casino games from Media Live Casino are available in high definition HD graphics. One can play from both desktop and mobile. Their amazing graphics and features allow the users to experience an exciting live gaming experience just like in a real casino.
There are some essential key factors about this gaming platform such as self-exclusion which allows the players to temporarily or definitively close their accounts, personal limits which permit the user to lower his bet or deposit limit according to his convenience, it also provides video recordings of all games for up to three months. Let us discuss some of its very popular games.
Roulette Malta – This is their most important Roulette coming live from the Malta studios with multilingual dealers. The game aims at recreating the atmosphere of an exclusive casino with a great appealing setup with its green baize table, Cammegh roulette wheel and minimal interface leaving space for HD streaming.
VR Roulette – In this Roulette bets are placed by Virtual Reality (VR). Media Live casino uses the latest technology available because of which you can play live roulette, using a virtual reality visor which allows the players to experience a 360-degree gaming world. The player here faces the roulette table and is able to move within the Media Live studios, making the game appear more realistic. They further also allow the players to avail offerings like the VIP gift box which are already configured to be able to enjoy the new gaming experience.
Roulette Perla – This is Media Live's second live Roulette from a land-based casino. It enables players to play in the main gaming room of the Perla casino with the very same croupiers players sitting at the table.
Automatic Roulette – this roulette is an ideal game for newcomers and players who prefer fast games. Due to the lower limits and shorter game times, this roulette can reach over 80 games per hour. The audio effects here can be customised by the users who can activate background music according to their will and listen to the winning number being readout.
Roulette Sanremo Casino – This is Media Live's exclusive Sanremo Roulette which enables the players to experience a real land-based casino without having to move from the comfort of their homes. A player here can experience a similar scenario as that of a casino with professional croupiers and players sitting at the table.
Jackpot Live Roulette – This is Media Live casino's brand new game, "unique in the World: the Jackpot Live Roulette". Media Live due to its patent we are the only live games provider to offer this most desired game. In this Roulette, players while playing a normal roulette game, with no extra actions are able to win up to three progressive jackpots.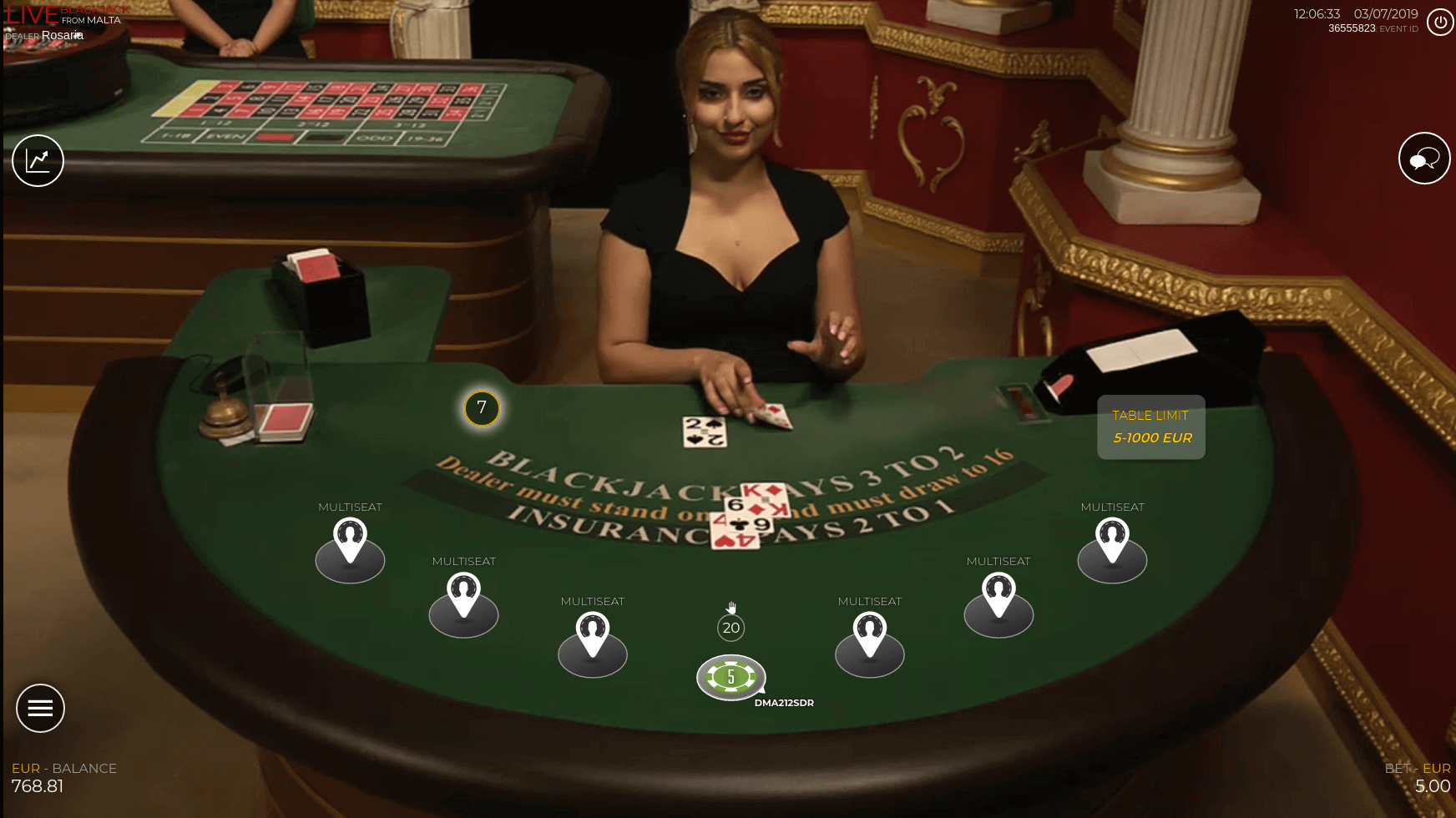 Malta Blackjack – These live blackjacks completely reflect the gaming experience of a real casino. It has seven places and standard rules for a user-friendly and also gives an immediate approach to online gaming.
Chroma Key Blackjack – Chroma Key Live Baccarat is yet another exclusive game which offers the operators the opportunity to brand customise their Blackjack table and make it exclusive and unique. Nevertheless, the gaming experience here is the same as desired by casino lovers from all over the world having seven places and standard rules with the addition of functions to help the player. This also shortens the playtime. You are also able to customise the background, logos and banners as per your wish. This can be inserted with links to your site, increasing the marketing and cross-selling possibilities.
Baccarat Malta – This is the classical Baccarat based on statistics and probability. The player is allowed to view the statistics while playing the game. This becomes very vital and beneficial for the players as they can conveniently decide on their betting. This is an unlimited multiplayer table, wherein the other players are displayed at random from those online to make the game seem even more interesting. The real-time statistics here include the trend of the principal bets made by the players, using a percentage to indicate the choice made by all the online gamblers on Punto, Banco or Egalité.
Chroma Key Baccarat – Chroma Key Live Baccarat is yet another game which allows the gamers to brand customise the background and interface. This again is an unlimited multiplayer table, with bets on the baize, bonuses and side bets. Here too the customised background, logos and banners can be inserted with links to your site, increasing the marketing and cross-selling possibilities.
Other than these few described games Media Live casino is also able to create some other types of games along with its partners such as Texas's hold'em, Caribbean Poker and many more.