New Inspired Entertainment Casinos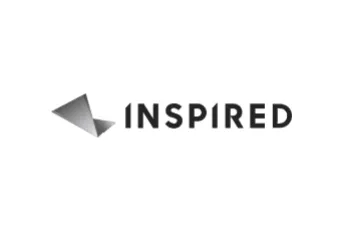 Inspired is the name of a journey into the depths of iGaming industry, which 10 people started in 2002 and transformed into an 800+ strong organization. The software developing company specializes in Virtual Sports, Mobile Gaming and Server Based Gaming systems and is headquartered in central London, the nerve center of online gambling. Inspired has become a brand that speaks through its games, especially its extraordinary graphics and gameplay.
The brand is well networked with new online casinos and supplies its virtual gaming series through a string of over 40000 retail outlets. The online presence of the company is also strong and its casino games are present in around 100 websites. The brand has the backing of important investment firms like Vitruvian Partners and Macquarie Capita. The company is also listed on NASDAQ under the symbol, INSE (Common Stock). The company expects a huge boost to its profitability after 2018 when it finally amalgamates all its gaming content into a single omnichannel casino solution.
New Online Casinos offering games from Inspired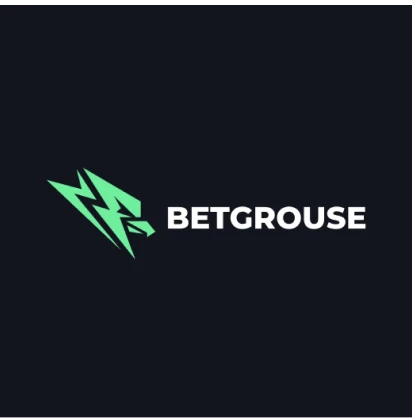 BetGrouse

4.4/5
BetGrouse Review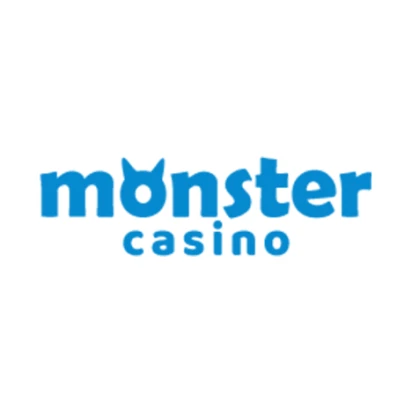 Monster Casino

4.6/5
Monster Casino Review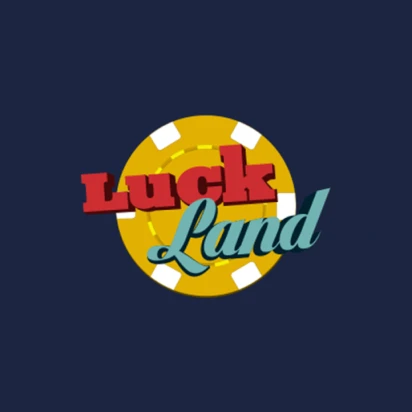 Luck Land

4.5/5
Luck Land Review
The Story of Inspired Entertainment
Inspired Entertainment currently operates in around 35 jurisdictions, mostly focused on Europe and North America. The brand takes slow and thoughtful steps and carries a lot of hidden potentials. It has not expanded itself though it has access to important markets like China, North America, Latin America and select countries of Asia. The company has made a steady climb to the upper echelons of casino game development and has miles to go in consolidating its position as a top provider of Server Based Gaming in Europe and North America. Its early years were also full of patient decisions and it took 4 years, from 2002-2006, to develop its Virtual Gaming Ecosystem.
The next four years, from 2006 to 2010, it focused on marketing its brand in select markets of UK, Italy, and China. These markets would be a valuable source of income for the company. The next five years, from 2010 to late 2015, Inspired Entertainment worked behind the scenes to reach out to more than 30+ jurisdiction and acquire gaming licenses. This was also a time of rapid acceleration into the online domain, and we got to see casino wonders like the famous Rush series, Centurion Slots, Chief Slots, Black Dragon, Fruit Climber, etc. all optimized to the latest version of HTML5.
The Inspired brand is endorsed by boxing legend, Mike Tyson who became the exclusive sports brand ambassador in 2015. The year 2015 also marked a watershed year for Inspired, as acquired a series of important licenses and was finally ready to take off. However, to everyone's surprise, Inspired was sold off to Hydra and was renamed as Inspired Entertainment Inc. Inspired Entertainment Inc. came out stronger than ever before with bold new aspirations.
The company soon launched a number of peripheral virtual games that would surround actual live sports betting. From perdition matches to player analytics, Inspired Entertainment suddenly took introduced a great deal of innovation in its gaming content. The acquisition was also a big boost for the company finances and got a fresh lease of marketing. The company has spent most of 2017 and the first few months of 2018 forming vital partnerships that have the potential to redefine its destiny in the industry.
One of the most recent partnerships of Inspired Entertainment is with Finnish National Lottery, Veikkaus, which will see the inclusion of 7 virtual sports like Rush Football 2, Rush Horses, Rush Dogs 2, Trotting, Speedway, Cars and Rush Cycling into the Veikkaus eco-system. This is the first time that Inspired Entertainment has shown interest in Finland and its virtual games with finding a place in more than 35 brick and mortar gaming parlors, including Casino Helsinki, the only casino in Finland.
Another important partnership of the brand is with Boylesports and LadbrokesCoral, for an exclusive content partner for the 2018 Grand National race that is the latest buzzword in the world of virtual sports, before the football world cup 2018 mania sets in. The 2018 Grand National race is slated to be held at the iconic Aintree Racecourse in Liverpool. Inspired Entertainment has developed two titles for the 2018 GNR; Virtual Grand National 2018 and Virtual Grand National Race of Champions.
Both these virtual sports carry the ultimate virtual sports technology, mixing the best of graphics with sophisticated algorithms. A big boost to the company's morale came from its approval in the New Jersey Division of Gaming Enforcement (DGE), following which Inspired Entertainment inked five partnerships with New Jersey-based casino operators including Golden Nugget, Caesars and Resorts, Bwin Borgata and Pala Interactive. Inspired Entertainment is slowly shifting its focus to the US and more such deals are expected to be formed in the coming months.
Inspired Entertainment Portfolio
Inspired Entertainment has taken some bold steps towards creating a holistic portfolio of casino games, structured around quality and diversity. The company has experimented with virtual sports, table games, slots, and its flagship Rush Series. The slot section consists of interesting titles like Mike Tyson Roulette, Mike Tyson Blackjack, Big 500x Roulette, Super Crazy Races and 100/1 Roulette. The slots section is filled with games optimized for both cabinets and mobile gaming. Being linked to a common server, most casino games of Inspired Entertainment have the multiplayer ability. The slots come in all shapes and sizes, inspired by a variety of different genres. From ancient Egypt slots like Rise of Anvbis to Roman history slots like Centurion and Atlantis to Asian slots like Delhi the Elephant, Black Dragon, and Ninja Monkey.
For UK players, Inspired Entertainment has two special brands; Irish Fortune and Henry VIII. However, Inspired Entertainment's prime products are the Rush Series of virtual gaming. The compilation is divided into Rush Go and Rush Live. The Go variant can be fast-forwarded to get your winnings instantly. The Live variant takes you through the slow charm of Inspired Entertainment's epic graphics so you can enjoy a number of live virtual games, at the same pace of regular sports. You will get Rush Football, Rush Cricket, Rush Horses, Rush Greyhound, Rush Golf and Rush Darts.

3 Articles
G. H. Moretto is the Editor at New Casinos.com and Nyecasino.org, also an expert in advertising and casino content with a passion for blackjack tables. He has managed research, content writing, translations and holds a degree in Social Communication with honours in Advertising, bringing to the table a decade of experience in the advertising and online gambling industries combined. Moretto was also directly involved in a Child Gambling project in the UK, which was discussed with several MPs to bring forward legislation changes to protect children. He has reviewed thousands of online casinos, slots and casino games and he definitely knows his way around bonuses, payment methods and trends. This casino enthusiast is an Editor at NewCasinos.com on a mission to reveal all the secrets of the industry with in-depth and unbiased reviews. Moretto aims to educate new and seasoned players about the risks and rewards of all new casinos, their bonuses and features to help players make better-informed decisions.
More info on G. H. Moretto