Online Roulette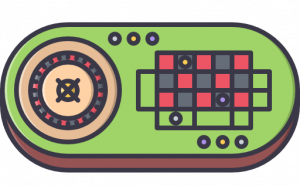 No casino is complete without roulette. In land-based and new online casinos alike, roulette is a perennial favourite of players; popularized in lavish movies (such as the James Bond adventures) again and again. It is for good reason and, as although it looks pretty straightforward, it is also an intense game that relies heavily on good fortune and discipline.
Along with blackjack, poker, baccarat, and a few others, roulette is a core part of the gaming experience. In this guide, we'll take a look the various differences between online and offline gaming, showcase some new popular versions of roulette such as double ball, and finally we discuss a few key strategies to help learn how to win at roulette.
– How to Play Online Roulette?
– Types of Bets You Can Place
– Online Roulette Strategies
Best new casinos where you can play Roulette
How To Play Online Roulette?
As with any online casino game, coming to roulette without experience can be incredibly daunting. This can affect how quickly you pick up the rules and take to it. You can give yourself a better start by looking into the various rules and elements of the roulette game ahead of time, rather than trying to figure it out as you go.
There are several key features of online roulette. These include the wheel, the ball, the gaming chips, and the table itself (in brick-and-mortar casinos, you'll also have a croupier, which will be available in live online roulette games; otherwise, they're replaced by the RNG).
Live vs Virtual Roulette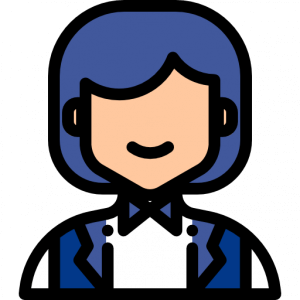 One of the best things about playing at the best online roulette is the option of either playing virtual or live online roulette in their game sections. Both have their positives and which one you prefer usually depends on you as a person, or even your mindset on any given day.
For example, if you like the convenience of playing at online casinos, but miss the real-world vibe of living breathing casinos then finding online live roulette games is ideal for you. This is because you interact with a real dealer and have all the sights and sounds of bricks and mortar casino.
While virtual roulette is ideal for quick, fire gameplay, as they require fewer waiting times and more direct gameplay. They also generally have solid graphics but don't quite match up to live casino games in terms of vibe.
What Can You Win at Online Roulette?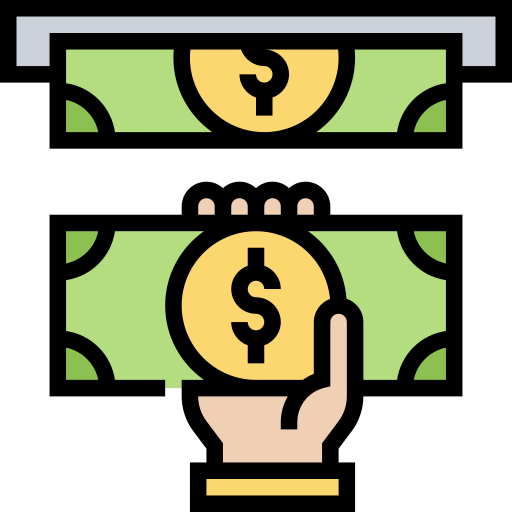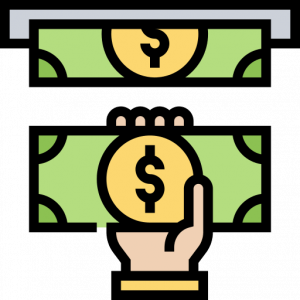 Winnings in online roulette can widely vary from a few coins to millions in real money. It depends on which roulette online casino you are playing at and the limitations set by individual casinos.
Each casino will have specific limitations regarding the winnings in certain tables, especially low-roller tables. However, generally speaking, the higher your bet is, the more money you can potentially win.
If you bet on a single number, the winnings are 35 to 1.
For a split betting of two numbers, you get 17 to 1.
The three-number "street" bet pays out 11 to 1.
The four number "corner" betting pays out 8 to 1.
The six-line betting pays out 5 to 1, these are the "inside" bets.
For the "outside" bets, you get 1 to 1 payout for a colour bet (black or red), even or odd and high or low.
The column or the 12-set number bet pays out 2 to 1.
It can easily be inferred that according to the maximum bet of the specific casino roulette, the 35 to 1 single number bet can get you really high winning prizes in every round if you're lucky enough.
Types of Bets You Can Place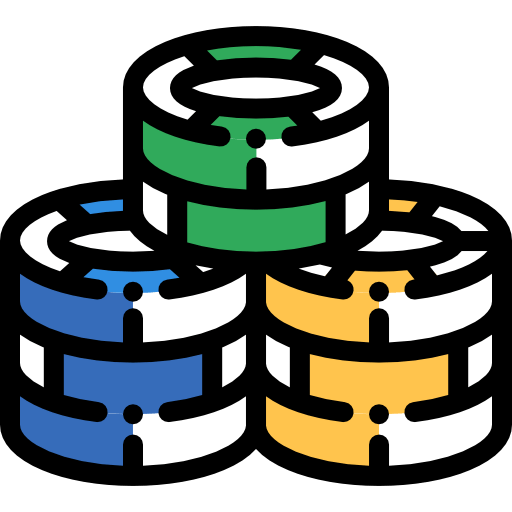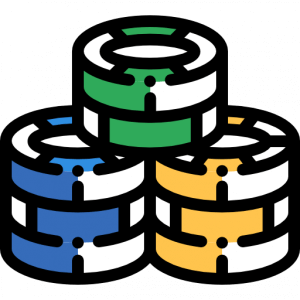 Basically, your goal when playing roulette is to predict the numbered pocket into which the ball will fall after the wheel stops spinning. This is essentially how you win at any roulette table you may play.
In order to place your bet, you'll use chips that you put onto numbered spots, boxes, junctions, or lines on the table itself. All players are competing with the house, rather than each other so don't worry too much about them in the beginning.
The Layout
Depending on the variation of online roulette you're playing, there will be a different number of pockets. In American roulette, the wheel features 38 pockets, while the European variety has 37. This is because in the American roulette, there is a zero and a double zero (represented as a '0' and '00'), while European roulette features a single zero.
Half of all pockets are black, and the other half are red. Your zero and double zero pockets are green. Reds and blacks alternate one after the other around the wheel.
Sequences
The numbers have a structure: odd reds are typically placed opposite consecutive blacks, with varying sequences. In European roulette, this sequences runs 26, 3, 35, 12, 28, 7, 29, 18, 22, 9, 31, 14, 20, 1, 33, 16, 24, 5, 10, 23, 8, 30, 11, 36, 13, 27, 6, 34, 17, 25, 2, 21, 4, 19, 15, and 32.
In American roulette, the numbers are placed as 0, 2, 14, 35, 23, 4, 16, 33, 21, 6, 18, 31, 19, 8, 12, 29, 25, 10, 27, 00, 1, 13, 36, 24, 3, 15, 34, 22, 5, 17, 32, 20, 7, 11, 30, 26, 9, and 28.
Betting
When you're trying to predict the outcome of a game of online roulette, you can choose the colour segment the ball will land on (red or black), an exact number, a high or low number, or an even or odd number. So, now that we've covered the set-up of roulette, how do you play?
You'll start by putting your chosen amount of chips as bets across the table, depending on which numbers/colours you think the ball will land in. You can choose a line or intersection lines if you want to make your spread reach wider, which means your overall win will be reduced while your odds of winning rise.
Inside and Outside Bet
Inside bets are those put on the table's numbered section (including lines and/or intersections). Outside bets, on the other hand, are put in the boxes beyond the numbered area, including those on red/black and odd / evens.
There are many different types of inside bet, including a split bet (placing chips on anything between 7 and 1, with two numbers), a street bet (three numbers in a row between 11 and 1), as well as a base bet (covering 1, 2, 3, and one/both zeroes between 6 and 1).
In outside bets, you can make such bets as low (betting on all numbers between 1 and 18), high (all numbers between 19 and 36), red or black (betting on the ball slipping into any single red or black pocket), or even (betting on the ball slipping into any even number on the wheel).
The best online casinos will provide you with the various rules and bets on each roulette variation, and the free-play mode enables you to get to grips with them before risking any stake money.
Spinning
Once you've placed your bet (or, for live games featuring other players) the wheel will be spun by the dealer or yourself (by clicking a 'spin' button on the screen). As it spins, the ball travels in the opposite direction, and you're free to move your chips to different bets after the ball has started to move.
Once the ball has shifted from the wheel's outer rim to the numbered wheel pockets, all bets will be stopped (you need to stick with your most recent bet, without being able to make any others). When the ball lands in a pocket, a marker appears on the table to show the winning number and colour. All winning bets will be paid out, and a new game can be started.
Online Roulette Strategies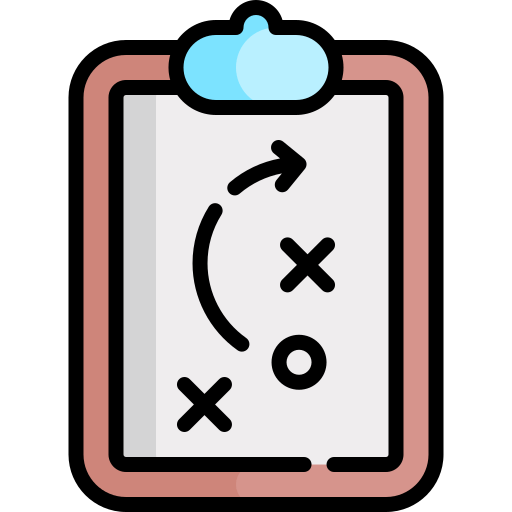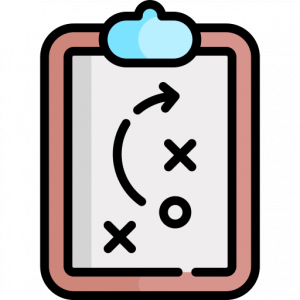 With it being one of the oldest and most popular casinos' games, there have been numerous strategies adopted over the years and there is much debate about what is best roulette strategy. However, there is no best way to play roulette and win every time, but varying up your betting strategy can see you see more frequent wins.
Therefore, if you are new to the game, then we would recommend you try a number of different strategies and tactics to increase your odds and see which ones help you win at roulette more often.
The Martingale Strategy
The Martingale strategy is based on changing the amount you bet when you're winning or losing, doubling your wager when you lose a spin and reducing it to the minimum amount available after a win. Let's say you make your first bet €/£1, yet you lose, so up your bet to €/£2. Losing again would prompt you to increase your stake to €/£4, and then €/£8, and onwards. After winning, you'd go back to the start and wager €/£1 again.
Grand Martingale Strategy
Another Martingale strategy, this takes it further and should be used with caution. This is because not only does it make the potential profit higher; it also increases the potential loss. Let's look at a game of roulette in which you bet €/£1 on a red number.
This strategy asks you to bet double the amount, but with one extra unit too – so your second wager would become €/£3. A third would be €/£7, and so on and so forth. As you continue to progress, the losses you stand to make would be higher than with the Martingale system, so this is best saved for players who have gotten comfortable with that first.
D'Alembert Strategy
This is where the betting strategies for roulette start to get a little more confusing. The d'Alermbert works on a belief that if your first bet proves luckier than your second, the winning bet is far less likely than your second to bring you yet another win.
Basically, this system demands you reduce your bet by one unit after winning a spin, and raising it by another unit after losing (because you will, in theory, be more likely to win). Again, there's a slight issue here regarding the sense that all of your bets are connected by something other than chance.
The ball landing on a red or black number is down to random chance, and this doesn't change no matter how many spins you have beforehand. The outcome of one spin doesn't affect that of the next, or the next – it's all random. Still, the d'Alembert is a decent strategy to try if you're looking for a change from the Martingales.
Paroli Strategy
This strategy is intended to make the most of your winning streaks, which tend to be incredibly exciting in roulette – the game's so fast-paced and thrilling anyway, things can start to move pretty fast when your adrenaline kicks in. This requires you to increase your bets more and more as you win.
The Paroli of Three is a popular strategy: the aim of this is to win three times on an even bet – red or black, high or low, odd or even. To start with, you need to establish what one bet unit will amount to, and while you're experiencing losses, keep on betting just this one unit (be it €/£2, be it €/£5 etc.).
However, should you get lucky and win, you would then start to up the stakes. Your second bet should be double the first, plus another unit (say if your unit equaled €/£10, you'd bet €/£30). Another win? Fantastic – now double it again, with another unit (this would take you to €/£50).
When you secure three wins in a row, though, the Paroli of Three encourages you to quit while you're ahead. You take your innings, and then revert back to betting just one unit amount. As you can see, this is a smart roulette strategy to follow, allowing you to up the ante when the going's good, but taking a step back when your luck is peaking.
Still, there's one flaw: having three wins in a row is unlikely to come to you easily. It's not impossible, certainly, but there's around an 11% chance of this actually happening. Just keep your bet amount fairly low, and you shouldn't lose too much if your winning streak ends after just one or two spins.
Oscar's Grind Strategy
You may have heard of this popular roulette strategy. If not, it's not too hard to follow: you just place bets of the same size after a loss, and then raise your wager by one unit after a win. However, as you progress, you've got to make sure you avoid betting in excess of the amount you need to make up your losses with a profit of one unit. Make sense?
Basically, this is how it works: you split the entire game into distinct parts, with each one featuring a string of bets until you win one unit. After a loss, you just keep going and going, using the same wager again and again. Whenever you win a game after losing another game, you increase your base bet amount by a single unit (so €/£2 bets would become €/£4).
This might appear a little more confusing than it actually is. The Oscar's Grind strategy is popular for a reason and that is that it is accessible for roulette-lovers who have a little experience with any other betting systems.
Red Strategy
The Red strategy might be best tackled by more experienced players. This employs a tactic of betting twice, across red and black. You'd start by putting a wager in the third column of the table's layout, as well as another on black (which should be double your red bet).
Using this roulette strategy, if your red comes up as a win, you'll double the amount of your red bet but also break even on your black bet, meaning you avoid a loss. Alternatively, if you get a black number in the third column bet, you'll get double your smaller bet amount and make a profit on your black bet.
Still, should you get a red win in the table's first or second columns, you'll lose your two bets and miss out on any profit. This isn't the simplest betting strategy for roulette to get your head around, but it's fairly accessible after a couple of tries. Just be sure you keep your bet amounts low at the start until you get more confident.
Shotwell Strategy
This roulette betting strategy has its fans due to its wide coverage – you place wagers on numbers which are spaced out fairly evenly on the roulette wheel. As a result, you stand a decent chance of winning no matter where the ball ends up landing. Some players will spread their bets across the table, believing this will correspond to scattered bets on the wheel itself.
However, the placement of wheel numbers and table numbers have no bearing on each other here. The Shotwell strategy has you make six number bets and a single number wager too. Depending on the type of table you're playing at (American or European, with both available at most online casinos), the Shotwell wagers you make will vary.
In essence, you want to keep a maximum of three numbers separating those on which you've placed bets. When you're happy with your six-line wager, choose the single numbers you want to bet on (remember, keeping no more than three numbers between your picks on the wheel).
The Shotwell strategy gives you a healthy chance of coming up lucky, but it does take a little time to line your bets up. You need to be careful with the amount you wager, to make sure your total losses don't overshadow your wins. As you can see, there's plenty of choices when looking to improve your roulette game.
Fibonacci Strategy
Another strategy you can try is the Fibonacci sequence: this involves using a run of numbers in which each is the sum of adding its two predecessors together (1, 1, 2, 3, 5, 8 etc.). You'll jump ahead one step in the sequence after a win, and then two steps behind after a loss.
Cancellation (Laboucher) Strategy
The name makes this pretty intimidating, but the Laboucher strategy is actually less complex than it may first appear. You'll need a piece of paper and a pen for this (or, as may be more convenient today via a note-making app on your mobile phone), and should choose a string of numbers.
This can be as long or as short as you like and can consist of any numbers – 1, 5, 10, 50, for example. However, to start with, it might be more sensible to go with something much simpler. We'll choose 2, 4, 6, 8, 10. Each number stands for a betting unit, and all of the figures added together becomes the winning goal (with this example, it would be 30).
Now, the Cancellation strategy asks you to add the first and last numbers together, and then bet this amount (12 units of betting). If each betting unit equals, say, €/£1, this would make your first bet €/£12.
Whenever you lose, you then add the bet amount to the string of numbers' end, and then your next bet would be 2 and 12 combined (14). If you win, though, you cancel the first and last numbers (2 and 10), and then proceed with the next first and last numbers 4 and 8 (12 units again).
Of course, if you're unfortunate enough to experience numerous losses in a row, your string will keep getting bigger and bigger – as will your losses. It's best to keep the string of numbers low and short, to control your amounts.
Watch Your Bankroll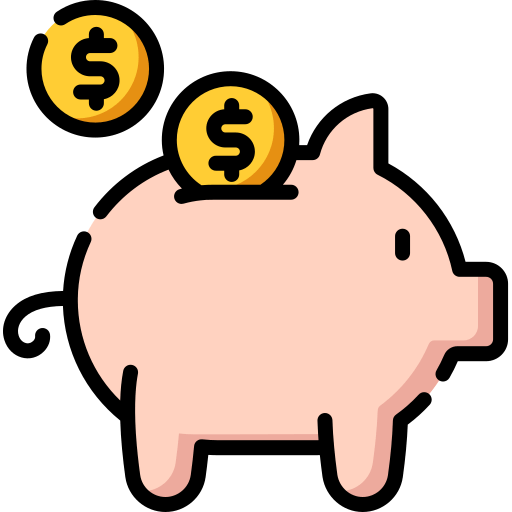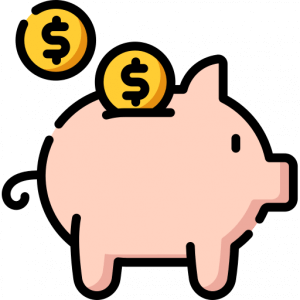 All of these roulette strategies provide you with a fixed system to follow and a goal to focus on, adding structure to the game itself. While you might have your own ideas of how random roulette is, and question the worth of a strategy, these could well help you secure more wins and manage your money far better at the roulette table (real or virtual).
However, remember to never bet more than you can afford to avoid ending up the fun early. Start small until you start to get a feel for the rules, and then increase your stake amount as you get better and better.
Online roulette can always be depended upon for a fast, exciting gaming experience. With a number of different variations available at the best online casinos, you have access to different rules and outcomes, so be willing to experiment to find the one that suits you best.
We hope this guide has helped you understand online roulette and gives you the information you need to take your first steps into this exciting, timeless game.