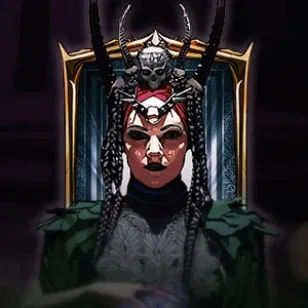 House of Doom II

4.7/5
Dare to accept this challenge? Play'n Go's House of Doom 2: The Crypt is a 5 by 3 video slot game with 20 paylines that is jam-packed with thrilling features.
LeoVegas Casino

4.7/5
LeoVegas Casino Review
5 Min Read
What can you expect? Well, let's see. Free spins? Check! Bonus game? Check! (Well, even more, free spins with extra features). Expanding wilds? Oh, yes! In this game, it is the mystical spirit gates that rule. You will be looking for them every spin, and with the exception of the free spins and the bonus game – this is where all the fun stuff is activated, from re-spins to multipliers and more.

[Coming soon – Released March 11th] House of Doom II is one of the hottest anticipating slot sequels of the year and goes above and beyond anything fans could have expected. It does not only sport a higher RTP, but there is a slew of special features making it one of the most dynamic and varied new slot machines out there.
On this page, we will not only help you find out where to play this brand new game, we will also give you the full low-down on everything you need to know about the free spins, the special features, and of course, the mystical spirit gates.
Find new House of Doom II casinos
Each of the below new casinos will have House of Doom II on launch day. Signup now to get there ahead of the ruckus, and collect the welcome bonus. You never know, there may be bonus promotions just for House of Doom, and in that case, you do not want to miss out on them.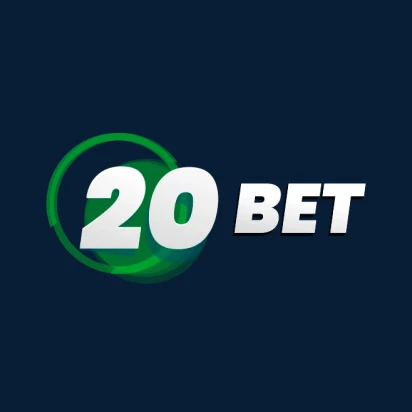 20Bet Casino

4.5/5
20Bet Casino Review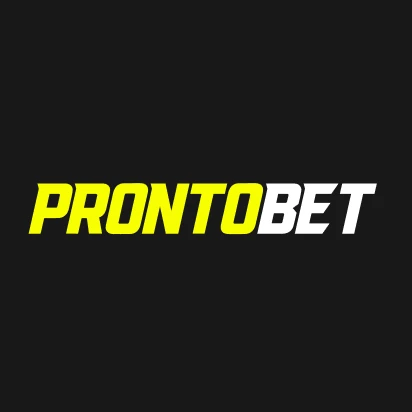 ProntoBet

4.2/5
ProntoBet Review
Short Facts:
Developer: Play'n Go
RTP: 96.25%
Volatility: Medium-High
Layout: 5×3
Paylines: 20
Bets: £/€0.2 to £/€100
Max wins: £/€600,000
Bonus features: Free spins, Bonus Game, Multipliers, Re-Spin, Expanding Wilds, "spirit gates"
Win up to 6,000 Times Your Bet
While there is no House of Doom II jackpot, you will actually be able to multiply your bet up to 6,000 times.
If you play with the max bet of £/€100 that means you will be able to win sums all the way up to £/€600 000.
However, we would not advise our readers to play with £/€ per spins, as, unless you have large amounts of money in the bank this is simply not responsible gaming. Never play for more than what you can afford.
You can get up to 8 House of Doom II Free Spins
If you manage to spin forth 3 scatter-symbols, you will automatically activate 8 free spins.
Besides being 8 extra chances to win money you can continue to win re-spins, and it actually gets more likely thanks to the potential of extra spirit gates. But …. more on that soon.
This is also where you can activate the bonus game.
House of Doom II Bonus Game: Cryptic Spins
It is quite hard to reach the bonus game in House of Doom II, but when you do it really should be worth your while.
The process is in and of itself simple. First, you need to activate your free spins rounds by getting 3 scatter symbols, then, you need to hit these 3 scatter symbols again during your free spins rounds.
Just as with your free spins you will get 8 additional spins, but these are not just "free spins", they are cryptic spins.
During these rounds, every reel has a spirit gate and one additional expanding wild is added – which will activate every additional special feature on its own.
House of Doom II Bonus Features
Every single bonus feature in House of Doom II, yes even the free spins and the cryptic spins, are in one way or another connected to the spirit gates.
So, let's actually dive into what these spirit gates do, and how they interact with the expanding wilds.
Spirit Gates
Yes, finally, the reveal you have been waiting for.
Spirit Gates are, simply put, a gate to another realm, that can open on any reel at any spin.
When you are in the base game, the max number of spirit gates is sadly 1, and it will be randomly distributed. Any reel can suddenly get a spirit gate. This gate interacts with the game itself. If you manage to spin a spirit – that is, a wild symbol, into this spirit gate, the spirit will award you a special feature.
Pretty simple, no? And as explained above, you can get more spirit gates under your free spins and cryptic spins.
But what are these special features? Well, they vary based on which spirit comes through the gate.
Expanding Wilds
There are 3 wilds in the base game and a 4th super wild during the cryptic spins. Each of these wilds is an expanding wild – which means they will always cover the entire reel they land on. They will also expand regardless of whether or not they land on a spirit gate or not.
However, as noted above, each of the wilds also represents a spirit, namely:
Queen of the Damned
Fire Mistress
Metal Priestess
Spirit of Unity (only available in cryptic spins)
Every wild will activate a re-spin, and during this re-spin, a different special feature will be in play. This special feature will be determined by the spirit that came through the gate, so, let's have a look at what the individual spirits do.
Queen of the Damned
Queen of the Damned creates a spirit gate on each of the 5 reels, making the probability to score yet another re-spin higher.
Fire Mistress
Fire Mistress awards a random multiplier. The available multipliers are x2, x3, x5 and x10.
Metal Priestess
Metal Princess has the most unique feature. She will change all ritual relic symbols to skull symbols, increasing your chances for a high win.
Spirit of Unity
Spirit of Unity is an extremely over-powered wild symbol. So over-powered in fact that it makes sense she only comes out during the cryptic spins.
She possesses the powers of each of the other 3 spirits, which means that each of the above 3 special features will be activated at the same time.
House of Doom II RTP
House of Doom II has raised the RTP of the original House of Doom from 96.1% to 96.21%. This is a pretty strong increase, especially when the top prize is 6,000 times your wager.
Verdict
You do not need to have played the original House of Doom to enjoy the sequel, but fans of the original will undoubtedly be impressed. You can tell Play'n Go went above and beyond to make House of Doom II be as exciting as possible.
This is a fun and dynamic game that always has something new in store for you. If you enjoy never knowing what is going to happen in the next spin, and a large degree of varying gameplay this is undoubtedly a slot for you.
Leanna Madden is a well-known figure in the online slots community, where she has made a substantial mark as an expert in her domain. With her role at NewCasinos, Leanna has established herself as a reliable and respected authority on all things slots, providing players with priceless knowledge and unparalleled expertise.
Expert On:
Best Online Slots
New Slot Sites
RTP & Volatility
More info on Leanna Madden