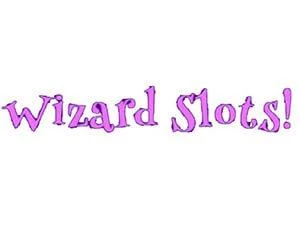 If magic is what you're after, then Wizards Slots Casino is the place for you. By its name, alone you can tell the theme of the casino, although the design team has ensured that it is reflected in the visuals and atmosphere as well. Wizard Slots is a brand new online gaming platform that invites players to discover the fun and magic of online gambling, where opportunities abound and wins can pop up when you least expect them to. The casino offers a cauldron of online gaming opportunities that will inspire all players, from those looking for fun by playing for free, to those looking for major wins playing for real money. This UK-based online casino offers an enticing mix of entertainment and rewards and is a welcome addition to the igaming market. Here are five additional reasons why you should join Wizard Slots Casino today.
Why Consider Wizard Slots!?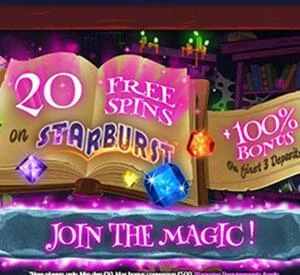 Firstly is the welcome bonus, which is as generous as ever. Join Wizard Slots and receive a bewitching start to your gaming experience with a 100% match bonus plus 20 free spins to use on the popular NetEnt game Starburst when you sign up and make your first deposit. All you have to do to claim your bonus this hefty bonus is sign up, make your first three deposits, meet the requirements and the free bonus will appear in your account, as if almost by magic. Thirdly we have to talk about the casino's promotions and special offers that satisfy the craving's of existing players. These promotions are usually ongoing, although there are some seasonal offers that you simply cannot miss. The Trophy Race is a popular promo that awards up to £1,500, while the Midnight Madness offers 20 free spins to 250 players every Monday. Happy Hour takes place every Wednesday, while Thursdays are for mysteries and Saturdays are for free spins and more. There is also The Spinathon promotion, which gives players the chance to win up to £1,000 on a weekly basis. GET YOUR BONUS NOW.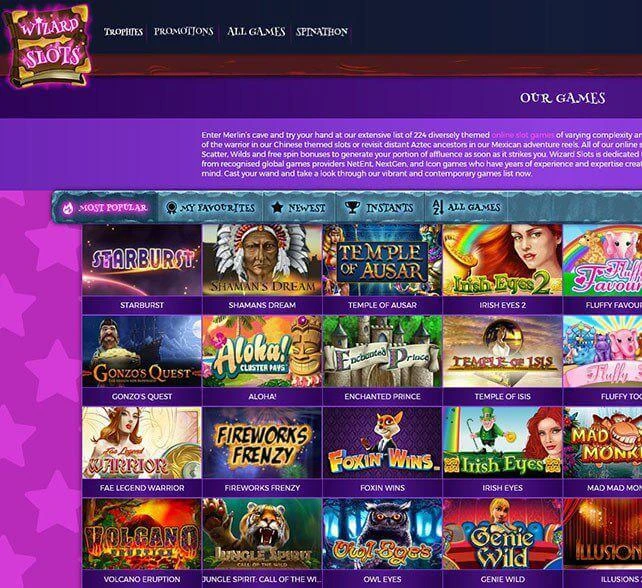 Next up we really admire the casino's design. Taking its magic theme to the next level, players can expect an enchanting experience from the minute you join the website. Set against a purple background, the home page introduces you to the quirky wizard and all of his wonderful concoctions, while a bold banner displays the generous welcome bonus. Scroll further and you will come across the Featured Slots collection, as well as some information about the casino. What makes the whole look and feel of the casino extra special is the magical effect the theme creates, with the graphics and animation all contributing to your experience.
Get Your Bonus Now.
Chris Odegarden is a casino expert and a Senior Editor at NewCasinos.com. He started his career as a journalist but moved onto copywriting and started his own company before entering the casino industry almost a decade ago. Since then, he has managed several key casino publications before joining the New Casinos team in 2018. His goal is to make information as clear as possible and to ensure that the reviews, guides and articles published are up to high standards. Odegarden is a passionate but careful gambler, which has also informed his focus on responsible gambling. He is the originator of the initiative StartTheDebate, which looks at problematic gambling, especially among children in the UK. The project lead him to Westminster where he was invited to speak to MPs to find ways to bring changes to current regulations. Odegarden continues to use NewCasinos.com to ensure that casino players can make informed choices, including producing a long line of expert casino guides to help you optimize your odds.
More info on Christoffer Odegarden