New Jersey Gaming Licence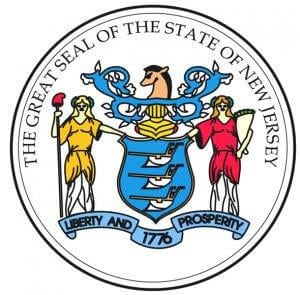 When people think of the major casino hotspots in the USA beyond Las Vegas, Atlantic City is not far down the list. This east coast casino wonderland and resort is a hotspot for casinos fans from the surrounding states. Immortalised in TV, movies and songs, Atlantic City has a long history of gambling and is now showing the way in how to effectively licence online betting activity.
It has become the focus in the fight to legalise and licence online casinos through New Jersey gaming regulations in recent years. State residents can now take their pick of several casino sites officially licenced by the New Jersey Gambling Commission and enjoy some casino games and sports betting.
Main features of the NJ online gambling licence
Holding an online casino licence in New Jersey comes with some pretty stringent regulations. Here are the key features of the licence for online casinos in this US state:
The state constitution of New Jersey only permits casino gambling in the district of Atlantic City. Because of this, the legislation specifies that the servers of any online gambling websites must be located at licensed casinos in Atlantic City and nowhere else in the state.
This restriction means that online casinos can only be run and hosted by 11 approved New Jersey casinos in the state. Online casinos are subject to a 15% tax on their gambling revenue which is higher than the 8% tax rate of the land-based casinos in Atlantic City.
Gamblers must be at 21 years of age or above and be playing from an internet connection within the state of New Jersey. Player's locations are verified using GPS technology. A revised online gambling bill was approved by the New Jersey Legislature on February 26, 2013. It is a trial bill which is only valid for a 10 year period and will be reviewed before it is due to expire.
An extension to the bill is likely as by 2017 the combined revenue from online casinos in New Jersey exceed the revenues of the three worst-performing brick-and-mortar casinos in New Jersey.
Responsibility of the New Jersey Casino Control Commission
The Casino Control Commission is tasked with creating and enforcing regulations for online gambling within the state of New Jersey. It's their job to ensure that all of the licenced casinos are complying with all aspects of the New Jersey gaming regulations to keep players safe. They are part of the Division of Gaming Enforcement which is responsible for land-based casinos as well as online gaming sites.
How to Know if You are Playing at a NJ Licensed Casino
As there are a pretty limited number of online casino brands which have been granted a gaming licence in New Jersey it is easy to tell if you are playing at one of them. At the present time, there are around 20 licenced online casinos. There are also just under 20 NJ licenced sportsbooks for players to place bets on many types of sporting events.
Any casino which is licenced by the NJ Division of Gaming Enforcement (DGE) will have on the agency logo displayed on their site. This is most likely to be found in the footer area so that it appears on every page.
The Benefits of the NJ Gambling License vs Others
The relatively small number of licenced casinos in New Jersey can be a benefit to players as any changes can be quickly implemented and controlled. Unlike other casinos licences which can cover sites in many countries around the world, the Division of Gaming Enforcement can keep much tighter controls over its operation.
This, in turn, helps to keep players safe as they have a limited number of sites to play which are strictly regulated. It makes it very easy to check if an online casino does have an official NJ gambling licence or not by comparing it with an official list.
The Risks of Casinos Using a NJ Casino License
The New Jersey licence is very restrictive when compared to many other licences which are granted to online casinos around the world. It applies to just the one specific state in the US and can only be used by land-based casinos from Atlantic City.
Therefore, although there are currently 44 legal gambling sites in New Jersey they are backed by just a handful of major casino brands. This gives players less choice than there would appear to be at first glance. This lack of competition could result in a lack of innovation and promotions for players in New Jersey.
Another big risk is the fact that the licence may not be renewed at the end of the 10 year trial period which would currently be on the 26 of February 2023. Therefore the future is uncertain despite the proven success of the online casinos which have already launched in New Jersey.
Recent Legislative Changes to NJ Regulations
The current legislation came into effect for a 10 year trial period on the 26 of February 2013. The change made to existing legislation at the time prohibits businesses other than Atlantic City casinos from advertising online gambling.
This was created in response to fears that businesses such as nightclubs and cafes becoming gambling hubs in New Jersey could launch their own online casino enterprises.
It remains to be seen what changes will be made to the current legislation when it expires in 2023. Pressure from the highly influential Atlantic City casinos could see it being extended far beyond the current trial end date.
Complaints About the NJ Gambling Licence
There are no major litigation cases pending regarding the NJ gambling licence. Any complaints from players need to be directed towards the New Jersey Casino Control Commission who have procedures in place to investigate.
NJ Gambling License FAQs
Here are some of the most commonly asked questions when it comes to playing at online casinos in the state of New Jersey.
1. How old do I have to be to gamble online in New Jersey?
The New Jersey Casino Control Commission states that you need to be at least 21 years of age to gamble online within the state. When signing up to an online casino licenced by the New Jersey gambling commission you will be asked for ID and documentation to prove your age.
2. Will I have to pay tax at online NJ casinos?
Taxes are applied to US citizens playing at online casinos in New Jersey just the same as they would at any land-based casinos in the country. Tax is payable on any winnings that you receive and online casinos are legally obliged to send you your personal gambling logs if they are needed to calculate your taxes.
3. What bonuses can I claim at NJ licenced casinos?
Online casinos in New Jersey offer a wide range of casino bonuses to new and existing players. You could claim a no deposit bonus, bonus cash or free spins as a new customer with one of the casino sites based in Atlantic City. The exact nature of the bonuses on offer will vary between casinos so it's worth comparing brands before you sign up and commit to a specific one.
4. Can I fund my online casino account with physical cash?
One of the benefits of the New Jersey online casinos being linked to land-based ones is that you can top up your casino account bankroll in person. You'll need to visit the cashier in the appropriate casino who will usually be able to take a physical cash payment and transfer the funds into your online account.
5. Can I place bets on sports online in New Jersey?
It is possible to place bets in advance or in real-time at one of the 17 licenced sportsbooks in New Jersey. These are the only legal places to do this online if you are wagering from within the state.
6. How can I get help for problem gambling in New Jersey?
Players can opt to self-exclude via the Division of Gaming Enforcement's website. For general gambling problem issues, anyone can call 1-800-GAMBLER.
7. Can I play mobile casino games in New Jersey?
Online casinos in New Jersey are optimised for players using mobile devices. This means that anyone wishing to play using their iOS or Android device can enjoy the same quality casino experience that desktop players would.
8. How do I know which online casinos are officially licenced?
There is a frequently updated list of officially licenced online casinos on the Division of Gaming Enforcement's website.