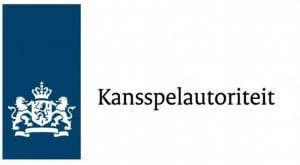 The Kansspelautoriteit- KSA (Netherlands Gambling Authority) was established in 2012 as an independent regulator and supervisor of online and offline gambling within the Netherlands.
It's important for any online casino player to understand how gambling licences affect their casino experience, and in this guide, we are going to examine what the Netherlands gambling regulation could mean for you.
Features of the Netherlands Gambling Licence
The KSA licence is expected to be a modernised version of the already existent Betting and Gaming Act, which currently covers all offline gambling in the Netherlands.
It's not yet know what the key features of the licence will be and how these will be present at a new online casino, but we can expect these to be strictly imposed, with the players' well-being and fair gaming at the heart of any regulations.
It's expected that the Netherlands government will implement a system to monitor players' time spent on online gambling and set up a national organisation to register problem gamblers on which could be similar to the UK's GAMSTOP.
The Key Responsibilities of the KSA
The Netherlands Gambling Authority focuses on 3 main objectives:
Preventing gambling being linked to any illegal activities.
Ensuring that consumers are protected and well informed
The prevention of gambling addiction
How Do You Know if an Online Casino Has a Netherlands Gambling Authority licence?
At the time of writing this article, there are currently no online casinos with Dutch Licences though this is set to change in 2021 as the Remote Gambling Act comes into force, this has currently been submitted for approval with two strong visions: that all games will be subject to strict testing and there must be maximum measures in place to prevent and protect players with gambling addiction.
It's expected that all online casinos with Dutch Licences will need to display the logo of the KSA on-site, as well as players being able to check a licence validity on the Authorities own website.
What Are The Benefits of a KSA Licence Compared to Others?
Players can expect that the new online Netherlands gambling regulation will be one of the strictest and most revered gambling licences in the world.
The KSA already has profound knowledge and experience of regulating Dutch offline gambling and this knowledge will be passed onto the Gambling Act to ensure that players feel assured that they have one of the most powerful and independent regulators looking out for them at all times.
The KSA has already set out a framework of requirements for any remote casino hoping to obtain the prestigious Dutch licence, and applicants will face an in-depth screening and assessment process.
What Are the Risks Involved in Playing at an Online Casino Which Does Not Have a Netherlands Licence?
Dutch players partaking in online gambling at remote casinos has been a grey area in the past with some remote operators deploying various methods to still offer an online gambling service, despite this currently being illegal. It's hoped that when the new online Netherlands gambling regulation comes into force in 2021, this will provide a safer environment for Dutch players as well as direct legislation for operators to adhere to.
It isn't advisable in the meantime for Dutch players to use remote online casinos, and doing so could expose you to a number of issues:
Should a dispute arise, there would not be a Dutch governing body to assist for arbitration purposes.
A player's security could be compromised.
A player's funds could be used to finance crime.
Recent Legislative Changes
The new Remote Gambling Act came into effect on the 1st of July 2020. The expectation is that the Dutch market will fully re-open over 2021.
How Can the KSA Help Me if I Have a Complaint?
At the time of writing this article, it is not yet known how the KSA will deal with complaints towards online casinos which hold their licence, but in any case, players can rest assured that they will be fully protected and supported if they choose to play at any of the casinos which will hold the new Dutch Licence.
FAQs
At the time of writing this article, it is currently illegal for Dutch players to participate in online gambling though this will change in the near future. It has always been legal for players to gamble offline in the Netherlands though.
You can rely on our team of trusted experts to carefully review the new casinos which will obtain the KSA licence, providing you with enough information to make an informed choice.
Current Netherlands gambling regulation states that it is illegal for any remote casino to advertise to the Dutch market, and in doing so may prevent said casinos from obtaining a KSA licence at a later stage.
It will be relevant for software developers who provide online games in the Netherlands to hold an appropriate KSA licence, and developers will be subject to the same strict vetting process that operators will need to undergo.
Until 2016 it was possible for players in the Netherlands to gamble using Apps online, the KSA then carried out an investigation which resulted in over 60 of these Apps being removed from operation.
This is highly risky and online casinos will deploy sufficient technology to ascertain when players' are using a VPN to simulate that they are in a country where online gambling is legal. Doing this could result in having your account closed or your winnings forfeited.
No, and in fact, the KSA has issued a statement to say that it will look to issue around 90 licences only to remote casinos.

3 Articles
G. H. Moretto is the Editor at New Casinos.com and Nyecasino.org, also an expert in advertising and casino content with a passion for blackjack tables. He has managed research, content writing, translations and holds a degree in Social Communication with honours in Advertising, bringing to the table a decade of experience in the advertising and online gambling industries combined. Moretto was also directly involved in a Child Gambling project in the UK, which was discussed with several MPs to bring forward legislation changes to protect children. He has reviewed thousands of online casinos, slots and casino games and he definitely knows his way around bonuses, payment methods and trends. This casino enthusiast is an Editor at NewCasinos.com on a mission to reveal all the secrets of the industry with in-depth and unbiased reviews. Moretto aims to educate new and seasoned players about the risks and rewards of all new casinos, their bonuses and features to help players make better-informed decisions.
More info on G. H. Moretto