New Pariplay Casinos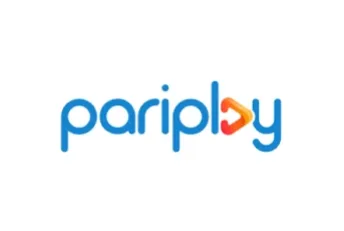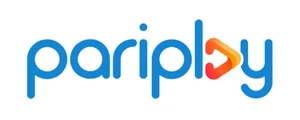 Pariplay Ltd is an invariable-odds online game developer with its headquarters located in The Isle of Man (IOM). It holds a license from the IOM (Gambling Supervision Commission) and added an additional licence from the UK Gambling Commission, and recently launched a new in-house studio called Wizard Games.
New Online Casinos offering games from PariPlay 2023
Pariplay Advantages & Disadvantages
Advantages
+ Features unique slot games
+ Found in over 40 casinos
+ Licensed by the UK gaming authority to ensure fairness
+ Offer guaranteed jackpots
+ Found in different markets including the European and African market
Disadvantages
– Doesn't provide lot of table games
– Doesn't use the random number generator system
The Story of Pariplay Games
All casino games from Pariplay, including games that look and feel like slots, are based on a fixed-odds model. This means that casinos are guaranteed overall profit without the wild variation associated with the unpredictable random number based slots machines, and it means that the providers can provide higher payouts to players. In essence, invariable-odd casino games allow new casino sites to assess the risk more accurately than variable-odd games and know the minimum profit they can expect from a given casino game.
Since its formation in 2011, Pariplay has developed a strong foothold in both the offline and online gambling industries. In the iGaming niche, this casino software developer provides casino games-mainly slot machines-to with a number of web casinos, and in the offline gaming world, it provides casino games and other services to physical casinos, allowing casino players to access 1000s of their casino games.
Currently, online Pariplay limited has a collection of casino games that does not incorporate numerous table games. It includes 36 lot games, scratch cards, and a few bingo and Keno casino games. Pariplay also boasts variations of Blackjack, Texas Hold 'em, but no version of roulette.
Pariplay casino games differ from games from other providers because they are based on a unique algorithm that is defined and finite. For example, a single 'cycle' of scratch cards containing 1000 tickets may have a guaranteed jackpot, 3 second-tier grand prizes, and 15 third-tier prizes. 970 will be paid in 1000 in ticket sales if RTP is 97%. It is similar to a lottery without the increasing jackpot. This payment system is applied to all its games including spin and slots games, bingo, keno, scratch cards, and instant win invariable-odds games.
The IOM licence assures players that the developer, among other things, is under the control of persons of integrity and that it has enough financial means available to provide quality casino games. Pariplay casino games are certified by iTech Labs to guarantee randomness and fairness in accordance with regulations of any regulating authority in which it operates. Its fixed-odds nature is fully disclosed in all its casinos, but Pariplay doesn't hold a 3rd-party audit seal.
Pariplay isn't a public company but it enjoys a lot of support from key investors in the online gambling world. It maintains a great relationship with all its shareholders. PariPlay is always ready to accept new and mind-like investors. One thing that sets this firm apart is that it has developed all its online slots machines in such a manner that it works flawlessly across all gadgets, from tablets to smartphones and desktops to laptops.
Pariplay software comes with the latest CRM, CMS, Business Intelligence, Business Administration, and Reporting systems, and its solutions are all modular – so casinos choose what they require. It enhances and changes its solutions, while consulting with clients, to offer them the platform they desire and a partnership they can trust. In addition, the firm takes social media gaming seriously. Mobile devices and social media work amazingly well to support their awesome games and slots.
Pariplay Ltd has formed a great partnership with different game developers and casinos. In July 2016, it signed a partnership with Jumpman Gaming, in March 2017, it entered into a partnership with Betsson.com, and in May 2017, it became a partner with iLotteries. Its games are provided by over 40 casinos.
Where is Pariplay Licensed?
Pariplay Ltd holds a licence from Isle of Man jurisdiction and thus operates in this area. It is also found in the United Kingdom as well as some African nations due to its partnership with iLotteries, an iGaming firm that focuses on serving the South African market.
Pariplay Game Portfolio
If you think that this firm is like other developers in the industry that only develops online slot games then you are wrong. It has actually developed a wide collection of online games as well as land-based casino games. Its array includes bingo, lottery, keno, and many others. Its games are unique in that they use lottery-style odds as opposed to traditional odds. This is especially evident with its scratch games. This library features about 20 different scratch cards games, each with its own themes and rules.
Another casino category into which PariPlay has ventured is the instant win games. These new casino games include famous collections like bingo and keno, but they also offer instant win card games. They combine the unpredictable winning potential of a scratcher and the stylish feel of a reel card game. Lastly, the developer offers a wide array of fixed-odds slots. The major difference between these slots and the typical ones is how they pay. Every spin is similar to choosing a random scratch card and viewing the result.
Pariplay Ltd focuses on offering casino bonuses to the players. This begins with a large match bonus on the players' first deposits. The developer's no deposit bonus is also quite common. Unlike some of the biggest software developers like Playtech and RTG, the firm allows the casinos to set out their own bonus system. The firm uses an instant play platform that ensures that the player plays the games with ease.
This means that players can load games directly through their browser through Adobe Flash technology. Talking about games, the software offer games that are graphically attractive and feature clear gaming interfaces as well as autoplay features.