New Neo Games Casinos

NeoGames is an Israeli company that develops online casino games and platforms with a prime focus on lotteries. The company has evolved its presence in the industry by multifold since its inception in 2005, and is now partnered with more than 50 top brands in the iGaming industry and has a major presence in the community. NeoGames has shifted its administrative unit to Malta but is still headquartered in Israel.
New Online Casinos offering games from NeoGames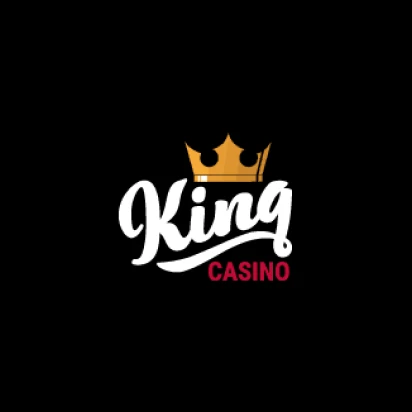 King Casino

3.86/5
King Casino Review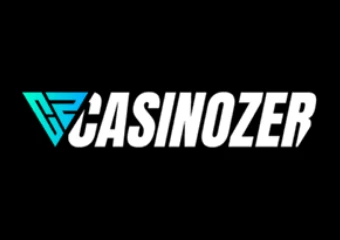 Casinozer

4.32/5
Casinozer Review
Mr Rex Casino

3.89/5
Mr Rex Casino Review
Neo Games Advantages & Disadvantages
Advantages
+ Awesome Soft games
+ In-game bonuses
+ Holistic lottery platform
Disadvantages
– Slots lack detailed graphics and animations
Neo Games Short Facts
Company Name: NeoGames
Address: Neogames S.A.R.L 64, rue Principale L-5367 Schuttrange Luxembourg
Website: www.neogames.com
Slogan: The iLottery Experts!
Games: 200+
Established: 2005
Phone Number: +356 22 484 900
E-mail: [email protected]
Offices in: Tel Aviv, Israel – Sliema, Malta – Schuttrange Luxemburg
Game Releases: 20 per year
The Story of Neo Games
The casino is privately held by Israeli investors, and also has the support of William Hill Group, another Israeli gambling brand, as its Equity Partner. The company's flagship iLottery 360° platform has another major partner, Pollard Banknote, which provides the ancillary services to the game developer. NeoGames has converted all its soft games into mobile versions way back in 2009, and all the games from its current portfolio come within the HTML 5 platform, making it easy for players to play in tablets and in smartphones.
NeoGames has a lot of advantages for new casinos if they wish to introduce the lottery games of the company. NeoGames's iLottery games portfolio is not only huge but also offers complementary services that make introducing lottery into your casino a child's play. NeoGames offers holistic services for hosting its lottery games with its flagship iLottery 360° platform. The iLottery 360° is a modern dashboard of lottery betting, which introduces a whole new dimension of managing your casino's lottery section. The platform lets you customize the lottery section of your casino with innovative designs, user-friendly interfaces, and relevant widgets.
Some of its other services in the lottery section includes a sophisticated CRM module, anti-fraud and risk management services, and providing a wide choice of payment solutions. The iLottery 360° offers complete access to all lottery games of NeoGames. Some of its lottery games have evolved into Keno Games, offering a mélange of versions and features like quick play, side-bets, layered winning, and multi-drawings. The games from NeoGames puts up huge amounts at stake and the jackpot runs into thousands of euros. The company launches a new game every three months, a rate which is going to increase in the coming months.
As the company looks to expand its presence in the iGaming industry, we expect it to gain new licenses from markets in North America and Asia. It is a regular face in gambling events and global trade shows in Asia, Europe, and Latin America and the company is also vocal on its desires to be in these markets. It will bring in a lot of freshness to the games portfolio, as the company will naturally introduce new cultural games. The company also carries out additional Random Number Generator (RNG) tests and auditing of its casino games from iTech labs, which is an independent testing agency.
Where is Neo Games Licensed?
The company enjoys a vibrant presence in Portugal, Spain, Brussels, and Luxembourg, and is planning to expand into other European markets. NeoGames has licenses from gambling authorities of Italy, Denmark and Belgium, and additional licenses from Alderney Gaming Commission and the Maltese Lottery and Gaming Authority.
NeoGames Technologies Game Portfolio
NeoGames offers something for every mood and has a wide variety of soft games along with its epic lottery games. The company provides more than 150 meticulously designed casino games for casino operators to choose from. Each and every casino game carries rich payouts and comes verified by stringent RNG checks. The portfolio of NeoGames consists of table games, video poker, instant bingo, keno, scratch cards, dice games, and slots. Each variety has different sub-varieties and the list is quite extensive.
The table game's section consists of casino games like 3 Card Poker, 3 Card Solitaire and different variations of Blackjack, Roulette and Baccarat. Some of the most popular products from NeoGames is from its Instant Bingo games. It also has a formidable presence in other soft game categories like Keno, Dice Games, and Scratch Card games. The soft games offer a lively gaming experience in between serious games table games and slots.
NeoGames Slots
NeoGames has entered the slots market of the iGaming industry with a lot to offer. It has high variance in its features and gameplay and offers an innovative symbiosis of various games through its popular slot versions. One of the most played slot from NeoGames is Astrodice, which is a themed slot on intergalactic space travel. This sci-fi slot game packs in an amazing visual treat and matching sound effects to revive your gambling senses.
Another popular slot is Café Paris, which is as elegant as it sounds. Set in a romantic ambience, the slot is decorated to bring in the charm of Paris to your mobile screen. You can find beautifully designed pencil-drawings of famous monuments of the city at the background of the reels and some truly nostalgic symbols of Paris as its Scatter and Wild symbols.
You can find plenty of cultural reference to the French Revolution, the architectural marvels like the Arc de Triomphe, the iconic Eiffel Tower, the Avenue des Champs-Élysées street, and French cuisines like croissants, wine, champagne, and baguettes. It's a perfect game for the holidays. NeoGames also has a lot of ancient-themed casino games like Egyptian Magic, Mighty Sphinx, Atlantis, and Namaste.
NeoGames Scratch Card Games
Apart from slots, NeoGames has a reputation in developing quality interactive scratch card games. Some of the most popular scratch card games from NeoGames are Hopa, Safari Scratch, and Scratch 2 Cash. Safari Scratch is one of the most played online scratch games and has more than a hundred instant win gaming options. It features in-game tournaments, gamification rewards, scratch bonuses and amazing animations to top it all up.
Hopa, also a quality brand in the scratch card category, offers up to 70+ games, under its brand and NeoGames promises to keep adding more ways of winning at Hopa. Hopa nurtures an amazing ecosystem of cashback offers, daily bonuses, online scratch-off tournaments, and some VIP services offered for its Club Pearl members.