New Kiron Interactive Casinos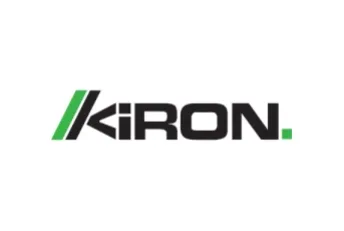 Kiron Interactive was developed in 2001 as a developer of online Virtual Sports and race betting games, and since then, it has quickly risen to become one of the leaders in the virtual sports niche. This casino games developer holds several licenses that allow it to operate in different states and territories, among them a license issued by the Malta Gambling Commission to certify its presence in Europe.
Kiron's casino games are audited and certified by Gaming Laboratories International (GLI), and they are offered to virtual casinos as either fully managed solutions or under a license.
New Online Casinos offering games from Kiron Interactive 2023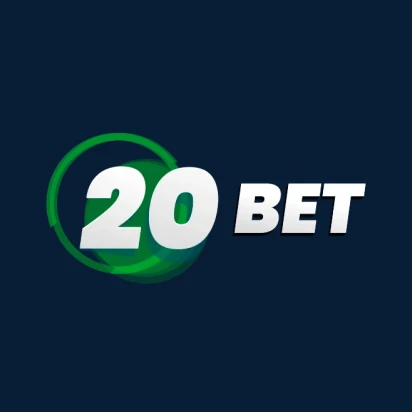 20Bet Casino

4/5
20Bet Casino Review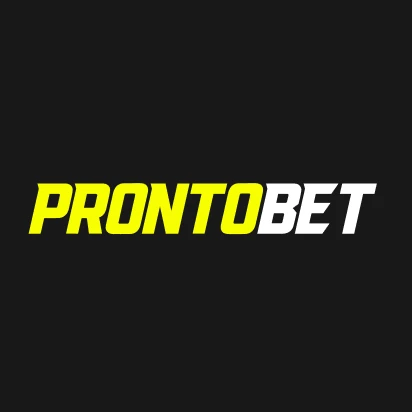 ProntoBet

4.2/5
ProntoBet Review
Advantages
+ Leading provider of virtual sports games
+ Games are certified by GLI
+ Software can be integrated into other platforms
+ Available for online and mobile gaming
Disadvantages
– No slots or table games
– A limited collection of games compared to other developers
Short Facts
Company Name: Kiron Interactive
Address: 26 Baker Street Rosebank 2196 Johannesburg
Website: www.kironinteractive.com
Slogan: –
Games: 50
Established: 2001
Phone Number: +2711 032 7800
E-mail: [email protected]
Offices in: Johannesburg, South Africa
Game Releases: –
The Story Of Kiron Interactive Games
Kiron offers online casinos a wide array of distribution platforms which include mobile, online, local render, satellite broadcast, and gaming machines avenues. All its virtual games are designed to integrate seamlessly into the back-office and operator's management system. Kiron's propriety, RGS solutions and BetMan bet management solution, is also available to customers wishing to license their turn-key online gaming solution.
At the moment, Kiron has a qualified team of over 55 experienced casino games developers that comprise of system developers, designers, animators, and architects with the passion, knowledge, and skills to develop the best casino games. Kiron started its operation by launching its exclusive, first of its kind web-based virtual racing game known as Turfmaster. TurfMaster offers casino players a chance to become a virtual racehorse trainer running a stable of online horses which he/she can race against other gamers for real money. The game is today one of Kiron's best new casino games of all times.
In 2003, Turfmaster's market best technology-enabled the firm to develop its first collections of online-based race betting engine that allows casino players to wager on virtual races. In 2005, the firm developed its RNG based invariable odds wagering engine, enabling it to license its instantaneous win racing games to its clients.
Kiron continued to enjoy massive success in the virtual sports niche, and by 2008, it had developed retail games serve and obtained a license from GLI to provide it to casinos. Kiron leads the world in providing technologically advanced platforms, offering a real-time collection of online sports events. Its products are geared towards online betting shops that want to differentiate their collection and grow their current revenue streams.
Currently, the firm hosts one of the biggest portfolios of online sports games. A collection of third-party games from their reputable partners (VIP, Fluid Games, and VSoftCo.) have been incorporated into their collection so as to offer players a mélange of choices.
Kiron Technologies Game Portfolio
Since 2001, Kiron has been supplying virtual gaming operators with one of the best portfolios virtual sports games. The universal success and popularity of their games with high profile casino and sportsbook brands, in various territories around the globe, has established it as a leader in this industry. Some of their key collections include:
Virtual Sports Games – Kiron offers internet gaming shops a diverse list of virtual sports. Its virtual sports collection is offered as both event video feed and betting data (sports event visuals and bet markets, odds, and outcomes) in Full HD graphics. They use the best CGI technology, and they run on an ideal physics engine that offers fast-paced online sports events, showing the vigour of their online sports games down to their best detail and making sure that their visually appealing and entertaining content is brought to the customers as Kiron's developers intended. Kiron Interactive virtual sports games offer the best quality wagering content which can be personalized according to the customer's operating need and even localized to the market niche. The firm offers a wide collection of online sports games including seventeen virtual sports games. Some games are provided in association with other partners; table tennis, badminton, motor racing, archery, and cycling from Fluid Games, slot Card from AMUsys, and virtual football from VSoftCo.
Number Games – The firm has a wide collection of number games which include Keno Games, Spin and Win, Racing Roulette, and soon to come Lottery Games. Keno Games offer players the chance to win amazing prizes by matching up to ten numbers from a chance draw of twenty numbers. Using attractive audio and graphics, these games entertain clients and keep them playing for longer. Another Number Game that is developed here is Spin and Win a fast-paced game that is based on customary roulette that uses a visually improved wheel. It uses high definition visuals with swift spins and a wide array of up to fourteen betting markets. In addition, Racing Roulette is sure to offer customers a new online wagering experience.
Instant Win Games – Instant Win Games from Kiron Interactive include the amazing Dashing Derby and Platinum Hounds. Dashing Derby is an on-demand horse racing wagering game which can be offered on gaming machines and online, enabling players to place different bets at fixed odds on the results of instant virtual races. Platinum Hounds is also an on-demand greyhound racing wagering game which can be offered on gaming machines and online, enabling players to place different wagers at fixed odds on the results of instant virtual races. RaceDay (Virtual Race Bonusing Game). RaceDay provides an amazing collection of virtual racing games that reward clients' loyalty, increase attendance, and promote spending in gaming venues and casino. These games include RaceDay Sweepstakes, RaceDay Tournaments, and Kiron's RaceDay Pools.