New High 5 Games Casinos

When it comes to the top of the food chain in casino games development, the name of High 5 Games naturally pops up. A product of American capitalism, High 5 Games thrives on inventiveness and astute delivery on market expectations. High 5 Game's epic rise to stardom is paved with many revolutionary moves that have revitalized online gambling not only in the USA, but introduced a healthy trend towards online betting, globally.
New Online Casinos offering games from High 5 Games 2023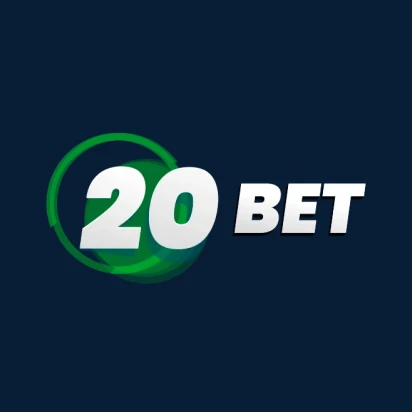 20Bet Casino

4/5
20Bet Casino Review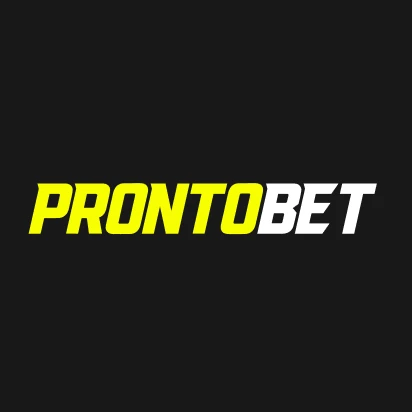 ProntoBet

4.2/5
ProntoBet Review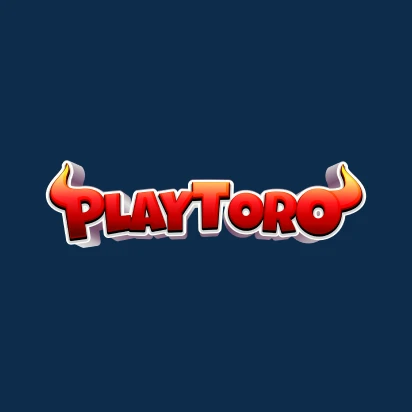 PlayToro Casino

3.1/5
PlayToro Casino Review
Advantages
+ High number of casino games (300+)
+ Presence in more than 120+ countries
+ Own Exclusive Casino
Disadvantages
– Longer loading time
– Average Payouts
Short Facts
Company Name: High 5 Games
Address: One World Trade Center, New York 10007 United States
Website: www.high5games.com
Slogan: –
Games: 300+
Established: 1995
Phone Number: 212-604-3000
E-mail: [email protected]
Offices in: New York, United States
Game Releases: –
The Story Of High 5 Games
The company is currently headquartered in America's tallest building, the One World Trade Center, New York. It also has offices in New Jersey and Kansas. The group opened its first foreign office in the Financial Capital of the World, London. High 5 Games has expanded its presence in all the regulated online casinos of the world, including Russia, China, and Australia. H5G, the company's stylish acronym in the gambling community, continues to dominate the top-tier casino games of the iGaming platform.
The company started its journey by developing land-based casino machines and has been branded as a premium content provider for top new casino operators, since 1995. It still manufactures state-of-the-art land-based slot machines that have found takers in more than 120 countries of the world. The company enjoys a wide network within the global gambling community and is a vital part of the community, organizing events and funding responsible gambling programs.
In its pursuit of evolution, the company entered the online gaming industry, way back at the start of the 21st century. Since its first video slot game (777) in 2002, High 5 Games has revolutionized the world of slots through a series of changes in gaming technology. It has almost single-handedly elevated the general standards of gaming by mixing gaming arts with clever mathematical algorithms, that makes perfect win-win situations for operators and players to thrive in.
The genius of the company was first evident through its early video slots like Da Vinci Diamonds, Club Caliente, Desert Rose, Cave Kings, Chang E, etc. These games brought in a whole new wave of features like Expanding Wilds, High-Low Stack Bonus, Activated Scatter Play, Bonus Select, etc. into the world of gambling. Such was its popularity that the casino distributed its video slots to more than 50 countries and 6 continents, within just 2 years from its formal launch in the new online casino industry.
Da Vinci Diamonds remains one of the most played games of the company and has clocked record payouts to lucky gamblers. By 2009, the company covered its 200+ games milestone. The next year, in 2010, H5G launched the award-winning Noah's Ark Slot Machine, in partnership with IGT. This first partnership would soon evolve into a series of partnerships with top firms, that would consolidate its presence in the years to come.
The turning point for High 5 Games came in 2012 when we saw H5G's foray into the highly competitive European markets. Most brands were launched in partnership with IGT, and many more partners followed like Carnival Corporation, Nektan, Jean Venneman, Bede Gaming platform and SugarHouse Online. Even though the company maintains its own exclusive casinos, you can find the presence of its casino games on a number of other casinos.
The company's own High 5 Games Casino is a market leader in terms of internet traffic and overall popularity. The casino from the group has its own app; High 5 Casino – Real Vegas Slots!, in Apple Store and Google's Play Store. High 5 also happens to be the number one casino on Facebook, where you get a ton of social-gambling features, custom-built into the slot games. The most recent venture of H5G games is the Shake the Sky Casino, which is a Chinese themed casino, launched in 2016.
High 5 Games Portfolio
The 300+ casino games portfolio from High 5 Games is a unique work of art and every game stands out in the crowd. The company is a harbinger of fresh new ideas in gaming and gambling technology, be it graphics, gameplay, mathematics, or new features. It is credited with developing innovative features like Super Packs, Tumbling Reels, Split Symbols, Super Symbols, that were introduced in the online version of casino games like Da Vinci Diamonds, Cats, Golden Goddess, and Black Widow.
The last two titles were watershed games of 2011 and have been played by millions of players worldwide. Both Golden Goddess and Black Widow remains on the list of most popular slot games in casino gaming history.
H5G has had many eventful years since 2011, and each passing year the company seems to offer something new to satiate the huge expectations from its loyal fans. In 2012, High 5 Gaming entered into a strategic content development partnership with International Gaming Technology. This new partnership brought out amazing new titles to the forefront like Shadow of the Panther, Pixies of the Forest Jaguar Princess, The Mighty Atlas, and Sirens. Many of the casino games from this era went on to define the future casino games and was an inspiration for the gaming giants like Microgaming, NetEnt, PariPlay, etc.
Currently, they host casino games across the entire spectrum consisting of Land-Based titles, Mobile Gaming titles, RMG Online, RMG UK, and Web-Based games. Its portfolio has a robust array of themes like Adventure Slots, Animal Slots, Around the World Slots, Cartoon Slots, Fantasy Slots, Fine Art Slots, Fun and Silly Slots, Music and Literature Slots, Nature Slots, Romance Slots, Seasonal Slots, and Sports Slots.
Each variety consists of multiple titles and is as diverse in its features as its themes. Some of the amazing features that you will discover in the games of H5G are Collective Bonus, Reveal-a-Wheel Bonus, 5 for 1 bonus, Clusterbucks, etc. Most of the slots are 5 reels and have different numbers of paylines.
If you want to check out the graphics experience of H5G slots, play the Bai She slot, which is available in H5G Casino and Shake the Sky Casino. High 5 Games has promised to add a minimum of one game every month, and the latest casino game from the company is the Prince of the Night, which is a Halloween Special. Take this adrenaline-filled journey with the prince to get your hands on the blood diamonds, and win awesome rewards and real cash along the way.