New Habanero Systems Casinos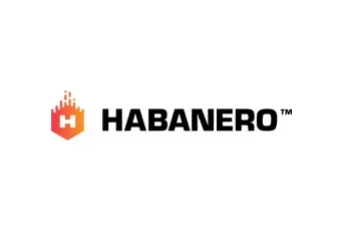 If you are a passionate punter chances are that you have stumbled upon some low-key brands with surprisingly good casino games. Habanero Systems is a game developer which has a highly underrated portfolio. The company has its roots in Eastern Europe, where it has many loyal followers in local casinos.
Habanero Systems is popular not only for its online slot games but also for its revolutionary, web-based casino, platform, the Terminal Play, which is a big boon for land-based casino operators. It features amazing flexibility in operations and cost-effectiveness that no one else could offer. The other major platform from Habanero Systems is the +Play, which is a more sophisticated product specially designed for veteran brands of the iGaming industry.
New Online Casinos offering games from Habanero Systems 2023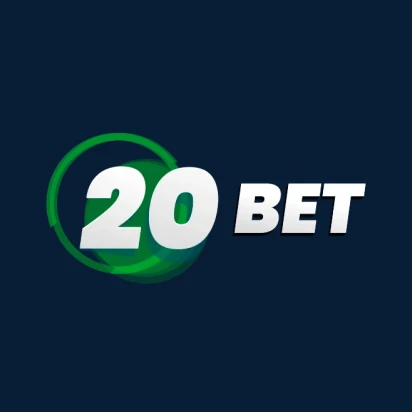 20Bet Casino

4/5
20Bet Casino Review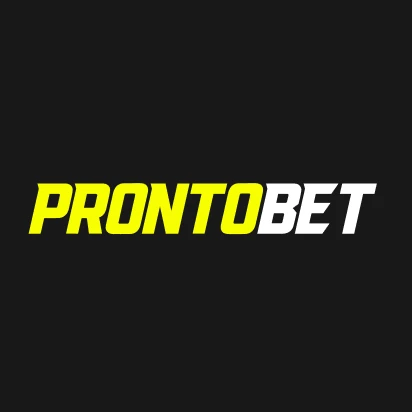 ProntoBet

4.2/5
ProntoBet Review
Advantages
+ Multilingual, multi-currency platform
+ Two different platforms for different market requirements
+ Recent games have high-quality graphics and innovative gameplay
Disadvantages
– Low-Key presence in the iGaming platform
– High loading time of games
– No Live Casinos of its own
The Story of Habanero Systems
Habanero Systems started off in Bulgaria in 2010 and now maintains offices in four other locations; Johannesburg, Manila, Sofia, and Kiev. The company forayed into the proper iGaming industry only in 2012, when it got strong backing from a few well-known investors. What was once a garage-based start-up, with few passionate gamblers, became a mainstream game developer of the 21st-century gambling scene.
The first product that the company touched was a flexible gaming platform, that could be downloaded onto any Windows-based PC. This dream would later revolutionize the way people gamble in exotic locations of Europe, Asia, and Africa. The affordability of its platform was a huge selling point for the company and is what made Habanero Systems a household brand in these foreign shores.
Even though the company has its headquarters in Bulgaria, the heart and soul of its business lies in Asia, where it traditionally has a rich network of local casino operators, mostly low budget set-ups. The equation significantly changed in favour of Habanero Systems, when it signed gaming contracts with Every Matrix and Mediatech, which gave its Asian dream a big boost. It now started to appear among prominent casinos of Singapore and China.
The company's flagship platform, the Terminal Play is as simple as simple gets. After 5 generations and several upgrades, the platform serves as an exemplary creation for operator convenience. The Terminal Play is a very simple version of the ticket-in ticket-out Kiosk and Point of Sale system. It features Event Games, which gives the maximum user engagement and a diverse gaming experience for the users.
The platform is centrally connected through the internet which allows for a lot of innovative features. The Clone Location Option is a convenient way to outsource your gambling platform to different dealers and automatically earn royalties on the bets. You can also connect various machines together for seamless management. However, the best thing about Habanero Systems is its affordability.
The Terminal Play is designed to run on any Windows PC with online ticketing. This feature saves casino operators a ton of money in setting up land-based gaming cabinets. The Terminal Play can be credited to bring the fun of gambling in countries like South Africa, Armenia, Cyprus, the Philippines, and China. Moreover, the platform is very adaptable to global needs and carries several mods for international players.
Habanero System's other platform is the +Play, which is a bit modern than its other counterpart. This platform is specially designed for the European markets and has licenses in UK and Malta. The +Play has an adaptable API that can be seamlessly integrated into existing portfolios. The company readily provides legal and technical support to all its clients. The +Play platform also has a malleable bonusing mechanism that allows casino operators to include their own bonuses into individual games.
The Habanero environment also carries a very special jackpot integration technology, that gives you complete freedom in choosing the domain of your jackpot. You can take your casino live with the global Habanero network or run the jackpot within your casino with a few easy steps. This level of personalization is rare in such a young company and it only shows the innate dedication Habanero Systems have for the betterment of online gambling.
The platform is multi-lingual and supports almost all currencies. The +Play is used by major brands like QTech, Soft Swiss, Bet Construct, Opus Gaming, Slotsgrator, Softec Digital, I Soft Bet, Every Matrix and Deluxe Gold. Even though the company has a lot of amazing content, its popularity is relatively nascent. The company hasn't been able to market its products effectively and has only recently started to attend seminars and form new partners. We are confident of this rising star's success and wish to see it compete with the likes of Microgaming and NetEnt in the near future.
Habanero Systems Portfolio
The foray into the elite casinos meant a higher quality of games and from 2016 onwards Habanero Systems gave the world some of its best titles. During this time, the company shifted its base to HTML5 from Flash and this meant the emergence of mobile gaming. This gave a big boost to the company's popularity and found much resonance with the young-generation players. As of 2017, Habanero System has managed to hand-craft a portfolio of 100+ Video Slots, 10 Video Poker Games, and 10 Table Games.
The math models behind some of its games are pure genius and truly adds a lot of depth to the gambling experience. If you are bored with mainstream features and vapid algorithms, Habanero System has a lot of new things in store. Recently, the quality of games from Habanero Systems has made marked improvements in every aspect imaginable.
The most vivid example would be Gangsters, a game inspired by the 1920's Chicago prohibition. This 5-reel, 3-row, 25-line video slot comes with out-of-the-world graphics, amazing sound and a story that takes you down the memory lane of organized crime, heists, bootlegging, gunrunning, and gambling. If the mafia is your genre, then this slot game is the "Max Payne" and "The Godfather" equivalent in the world of gambling.
Another rewarding game from Habanero Systems is the Koi Gate; a classic slot game with the charm of the ancient Dragon Koi. Check out this game and pray for the appearance of the Koi Symbol, which will trigger re-spin and expands. One of the best slots from Habanero Systems in terms of theme is The Dead Escape, which is a thrilling game, where you have to save a father and his daughter from the Zombie Apocalypse. This game features in top Halloween collections and enjoys strong popularity in the horror section of the partner casinos.