New Games Warehouse Casinos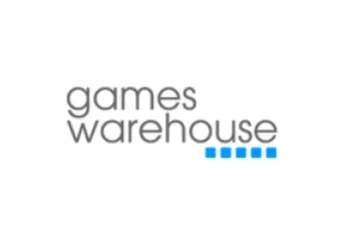 Games Warehouse is a mid-range game developer that is based in Derby, Midlands of the UK. The company has remained native since its inception in 2002 and hasn't gone beyond the UK markets. Games Warehouse is one of the major game developers of the UK brick and mortar casinos and gaming pubs. The brand is a small fish in a big sea.
Its casino games can be compared to the likes of Thunderkick, Elk Studios, RabCat and Iron Dog Studios. Though the company is relatively new to the European gambling market, the brand has quite a reputable presence in local UK gambling circuits.
New Online Casinos offering games from Games Warehouse 2023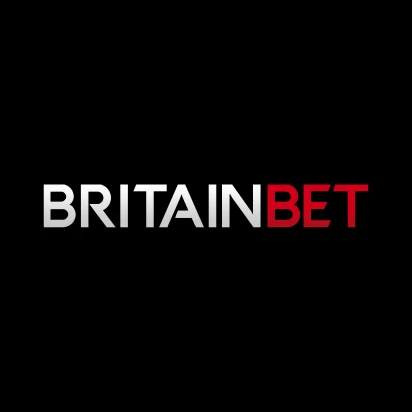 Britain Bet Casino

3.87/5
Britain Bet Casino Review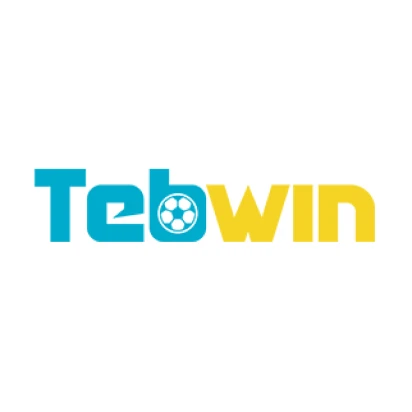 Tebwin Casino

4.25/5
Tebwin Casino Review
The Story of Games Warehouse
The brand is yet to fully integrate all its casino games with mobile gaming technology but has started to develop some of its top casino games in HTML5 platform. With a holistic approach to the new online casino industry, the company is slowly focusing on international markets like the US. With a strong base in the UK, Games Warehouse is well poised to introduce its casino games in the US with its partnership with Philadelphia based AMI Entertainment Network.
Games Warehouse has bold promises and plans to expand into music and TV content for entertainment hubs like bars, restaurants, gaming arenas, themed pubs, and traditional brick and mortar casinos. Games warehouse already rakes up tens of millions of pounds every year in revenue and this number is only going northwards, with the introduction of modern gaming content story-based slots, 3D slots, skill-based games, virtual sports and more.
Games Warehouse is traditionally known for its gambling cabinets which have two variants, the Paragon and the Infinity gaming cabinets. Both of the variants come with its own software that is highly personalized according to the business model of Casino operators. This extreme level of personalization is the core reason for the brands exploding popularity in traditional casinos. The Paragon gaming machine and software broke several milestones in sales, selling 10000 cabinets in the first five years of its launch. The company has recently upgraded the Paragon model to include smoother payments and greater games integration with mobile versions.
For online players, the Paragon brings in a classic gaming experience that can be compared to the best Vegas gaming ambience. The Paragon is an SWP Machine that is based on skill-based gaming. The Paragon has good reward systems and players can win bonuses from €1 to €40 in a single bet, with bets amounts as low as 50p. The machine maintains a payout rate of 30% which makes it profitable for both casino operators and consistent punters. The recent upgrade also allows a practice mode that lets you play for free. Games Warehouse is also known for its Evolution and Infinity gaming cabinets which run on the same software.
Casino operators can easily download the latest update on the official Games Warehouse website. You can also get pre-installed USB/DVD update for £9.99. The Infinity and Evolution gaming cabinets provide you with a comfortable gaming system with touch-enabled screens, Dolby sound systems, story-based slot games, simple card games, and interesting tournaments where you can compete with other players at a national level. The tournament culture is one of the flagship offerings of Games Warehouse and it is one of the pioneering forces to introduce tournaments in the UK casino gaming scene.
There is an interesting twist to the tournament model and the company lets its users decide on the next tournament by a simple voting process. Every week the casino lets you vote on 5 different tournaments out of which 2 are selected by nationwide voting. At any point in time, you will find at least 10 tournaments connecting various national level punters through a web of online casino games. The tournaments have interesting gamification models attached to them and you can win handsome cash prizes even with lower amount bets. There are also loads of free games within the slot games that add extra punch to your gambling experience.
Where is Games Warehouse Licensed?
Games Warehouse brand is licensed and regulated by the UK Gambling Commission.
Games Warehouse Portfolio
One of the most liked games of games warehouse is Monster Madness which is a classic block matching game where you have to use your skills to put the nasty monsters back into their graves. This is a welcome change from luck-based slots to a skill-based game where you can win real money using just your skills.
Subz is another interesting game that is based on navigating a Yellow Submarine through an interesting sea cave filled with treasure crests, perilous rocks, underwater mines and gold coins. This is another skill-based game where you can use your skills to earn some extra cash. Pub Quiz is another London classic, filled with cultural cliches and interesting questions with even more interesting answers.
Give correct answers to a series of questions from various categories to win real money. Another serious game for fact lovers is Trivia tube, where you can play 8 exciting trivia questionnaires based on your knowledge about the UK. There is an interesting bonus game inside this game where you can win extra cash and unlock Rapid Fire rounds.
While some of the games are indeed childish, the Paragon SWP offers a unique perspective on video gaming and gambling. You will find amazing visual appeal, tricky puzzles and charming word games to complement your traditional casino slot experience. There is a lot of gaming content based on question-based rewards.
Television classics like Deal or No Deal, Pop Quiz, Eliminator, and Millionaire Hunt have their game versions in Games Warehouse's portfolio. Premier League Darts is one more unique addition to the portfolio, where you have to aim your way to glory.
There is a guaranteed €10 Win on this game is a worthy check out. The brand lacks only one major genre, i.e. Fruits slots. For serious level punters, games warehouse has a nice spread of table games like Blackjack, Roulette Cops and Robbers, and casual games like Superb X Bingo, lucky gems, video poker and Heads Up Texas Holdem. Games warehouse promises to bring these classic games into the mobile platform before the end of this year.

3 Articles
G. H. Moretto is the Editor at New Casinos.com and Nyecasino.org, also an expert in advertising and casino content with a passion for blackjack tables. He has managed research, content writing, translations and holds a degree in Social Communication with honours in Advertising, bringing to the table a decade of experience in the advertising and online gambling industries combined. Moretto was also directly involved in a Child Gambling project in the UK, which was discussed with several MPs to bring forward legislation changes to protect children. He has reviewed thousands of online casinos, slots and casino games and he definitely knows his way around bonuses, payment methods and trends. This casino enthusiast is an Editor at NewCasinos.com on a mission to reveal all the secrets of the industry with in-depth and unbiased reviews. Moretto aims to educate new and seasoned players about the risks and rewards of all new casinos, their bonuses and features to help players make better-informed decisions.
More info on G. H. Moretto