Wizard Games Releases New Blackjack Game

Software game developer Wizard Games has released its latest attraction, an RNG card version of Blackjack.
The game of Blackjack is one of the oldest casino games dating back to the 1700s in Europe. Based on elements of skill and luck, this game invites players to use their good judgement to make the right decisions and beat the dealer.
The main objective of this game is to create a total hand value of close to 21, without going over it and having a better total hand value than that of the dealer.
This game comes with the added options to Double Down, Split and even Take Insurance if the dealer's face-up card is an ace. This medium volatile table game also gives players the chance to create three hands simultaneously.
How Wizard Games' Blackjack game works
In order to kick start the game, players must first pick their chosen bet size from the chip denominations listed at the bottom. Players can opt between $1, $5, $10, $25, $50, $100 and $500. Once the bets have been placed, players must then click on the 'Deal' button.
When this happens, two cards are dealt face up to the player and another two are dealt out to the dealer. Players will only be able to see one face-up card.
As soon as the cards are dealt, players must decide whether to hit (request an extra card), Stand (not accept more cards) or double down (asking for an extra card and stand). If the dealer's card is an Ace, players can also take out an insurance bet. This bet covers the player in case the dealer does have a Blackjack.
In total, there are five actions players can carry out in this game, namely Hit, Stand, Double Down, Split and Insurance.
In this RNG Blackjack game, the dealer must stand on all 17s, regardless of whether it is a hard or a soft 17 and draw to 16. All Blackjacks pay a solid 3:2, while an Insurance bet pays out 2:1.
Extra features in Wizard Games' Blackjack
While most Blackjack game variants look mostly the same, this version also gives you the option to see the last 10 hands from the dealer. Regardless of whether it resulted in a win, loss or a Blackjack, players will be able to see these hands.
This game's payout percentage stands at a whopping 99.59% and is considered one of the highest in its genre.
Who is behind Wizard Games?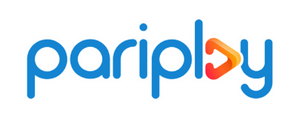 Wizard Games is an in-house studio that will operate within Pariplay as a distinctive business unit, with its own products dedicated to serving new and existing markets and operators, providing value-driven experiences.
The launch of the Wizard Games brand represents a new era for Pariplay's in-house games offering, which boasts 120+ titles. You can read more about Pariplay here.