What to Do After the UK Credit Card Ban?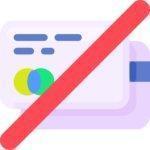 The UK Gambling Commission has been pushing a full-on ban on credit cards for any online gambling websites for quite a while now and it seems they will have it their way before summer.
The announcement of a potential credit card ban came right after a UKCG report deemed the removal or restriction of credit card payment options being a viable course of action to help restrict the possibility of people accruing gambling debts or gambling more than they can afford.
Research shows that 22% of online gamblers using credit cards are problem gamblers, with even more suffering some form of gambling harm. This means that as much as one-fifth of online betting and gaming in the UK is basically being done with borrowed money.
The problem is worsened when we consider that most credit card companies treat transactions to online websites as cash advances, which are not free and entail a higher interest rate, often other handling fees are applied.
Neil McArthur, Gambling Commission chief executive, said: 
Credit card gambling can lead to significant financial harm. The ban that we have announced should minimise the risks of harm to consumers from gambling with money they do not have.
What are the Options Now?
The UK Gambling Commission enforced a credit card ban in April 2020, which required a large number of players to adapt to a new payment method.
Most new online casinos operating in the UK already accept many different payment methods, so if you prefer to keep things more traditional, a good option is bank transfer.
The downside to the payment method is that it takes much longer than other methods; you can curb a bit this waiting time by using services such as iDeal, Trustly, Euteller, Zimpler, etc.
E-wallets & Cryptocurrency Online Casinos
At online casinos and across online shops, e-wallet services have become commonplace, and many people are already using these services for many reasons, safety and agility being the main ones.
PayPal is the most popular e-wallet service in the UK, with the vast majority of online casinos accepting it for both deposits and withdrawals. Other services such as ecoPayz, Skrill, and Neteller are also popular, but it's more common for online casinos to not allow withdrawals to these two.
What about the Cryptocurrencies?
Deemed utterly safe due to its blockchain technology, cryptocurrency payments are becoming more and more popular, especially amongst more jovial players since they have everything on their smartphones at any time.
Bitcoin, Ethereum and Litecoin can also be used as payment methods as cryptocurrencies are slowly making their way to become the next choice for current credit card users.
Find your Next Payment Method
The UK Gambling Commission is expected to publish its new and complete strategy concerning the use of credit cards in April.
So head to our casino payment methods page and be on the lookout for a potential alternative to cards, we are sure you will find something.
We will update any changes to regulations, so make sure to keep an eye on us.