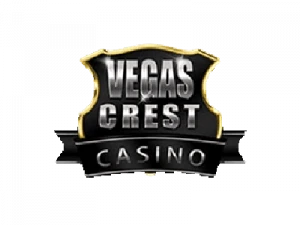 Launched in May 2014, Vegas Crest Casino is multi-software internet casino that offers players an impressive number of casino games to choose from. This casino brand makes daily headlines in the online casinos market for all the good reasons, but to be specific, it's highly praised by both new and professional casino players for its excellent customer support, unique casino games, and superfast payment processing.
Mexican Fun: Cinco de Mayo Weekend Tourney
Cinco de Mayo, on May 5th, 2017, is celebrated annually and at Vegas Crest Casino, you are invited to join in the celebration as you play for £/€/$ 1,000 superb prizes in the Cinco de Mayo Weekend Tourney that will run between Friday, May 5th, 2017 and Sunday, May 7th, 2017. The promotion is the perfect opportunity to win – up to 10 players will be rewarded with different casino bonuses – and all you need to do is participate in any of the selected Cinco de Mayo Weekend Tourney fun games for your chance to scope up to £/€/$ 300.
Join in the Tourney between Friday, May 5th at 12:01 AM EDT and Friday, May 5th at 11:59 PM EDT. Every time you win, your gains will be added to the casino's tourney leaderboard. The more you play, the more you win, and the higher your chances of scoping the 1st prize of £/€/$ 300.
Welcome Bonus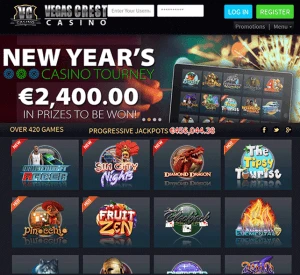 Well, we started with the Cinco de Mayo Weekend Tourney, but the first bonus you will enjoy at Vegas Crest casino is the welcome bonus. By merely completing the intuitive registration process, the casino gives you 10 Free Spins; no deposit required. The 10 free spins are followed with 200% bonus on your first deposit up to £/€/$ 1,000 plus 30 Bonus Spins. In addition, you will receive 300% bonus on your second deposit up to £/€/$ 1,500 plus 60 Free Spins. In total, you stand a chance to win £/€/$ 2500 and up to 100 free spins on the welcome bonus only.
Recurring Bonuses
There are a lot of recurring online casino bonuses at Crest Casino including daily bonus cash and free spins. You will get the bonus spin through the various online slot games or through different promotions such as Live Tournaments, Cinco de Mayo Tourney, or Sunday Funday promotions that take place on a seasonal or annual basis. For example, at the moment, the casino is giving a daily 75% bonus limited to £/€/$75 on deposit between £/€/$25 and £/€/$100; 100% bonus limited to £/€/$250 on dep between £/€/$101 and £/€/$250 and a daily 200% bonus limited to £/€/$1000 on dep over £/€/$250. The daily bonus amount (both the dep and bonus amount) must be wagered 30 times before withdrawal. We would say, keep an eye on this web casino because it's always dolling out juicy promotions.
Get your bonus now.

Author
Senior Editor
4 Articles
4 Articles
Chris Odegarden is a casino expert and a Senior Editor at NewCasinos.com. He started his career as a journalist but moved onto copywriting and started his own company before entering the casino industry almost a decade ago. Since then, he has managed several key casino publications before joining the New Casinos team in 2018. His goal is to make information as clear as possible and to ensure that the reviews, guides and articles published are up to high standards. Odegarden is a passionate but careful gambler, which has also informed his focus on responsible gambling. He is the originator of the initiative StartTheDebate, which looks at problematic gambling, especially among children in the UK. The project lead him to Westminster where he was invited to speak to MPs to find ways to bring changes to current regulations. Odegarden continues to use NewCasinos.com to ensure that casino players can make informed choices, including producing a long line of expert casino guides to help you optimize your odds.
More info on Christoffer Odegarden