New Feature – You can now Rate and Review all our New Casinos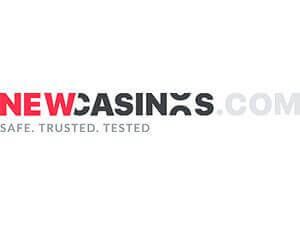 NewCasinos.com is your one-stop destination for all things online gambling. The gaming portal has been around for a while now and continues to provide customers with the best in online casino and gaming reviews from the best and newest gambling platforms on the Internet. The website offers a comprehensive selection of the reviews on a wealth of gambling options in the UK, from top casino to game updates, promotions and more. The purpose of the website is simple – provide players with all the new online casinos and reviews on whether each addition is worth your time and money. You don't want to end up playing at a casino that is not a recommended casino as you could end up losing money.
Why We Created Rate & Review?
With so much competition out there, it is sometimes difficult to find the right casino to suit your needs. And since brand new platforms are being launched daily, players can be wary of the fact that they could by fly-by-night casinos. New Casinos aims to take the stress out of finding a casino to suit your preferences and only presents you with the best in the business.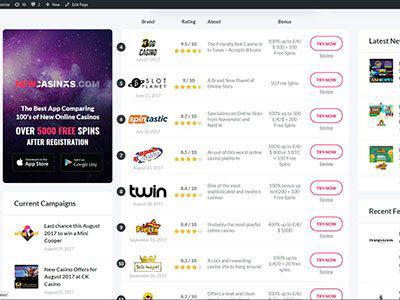 You will always find the newest and most reliable brands in the gaming market on the website, while wee test out the new kids on the block so you don't have to. If it meets our standards, you will know about it, and soon as we will ensure that we produce a review that informs and educates. Sometimes, we even have the exclusivity of reviewing new casino first, while we also boast exclusive deals that are only available to our readers. These deals can come in various forms, from first deposit bonuses, to free spins, free money after registration and much more.
Because of our dedication to providing the best gaming experience, we have to ensure that we have a top class website. The New Casinos website continues to update and upgrade its services to provide players with the best, most seamless and easy experience. Navigating the website is a breeze as it has been designed to be as user-friendly as possible. The website interface is straightforward and to-the-point, without any distractions. Players are greeted with soft colours and a white background to make things as clean as possible, while the main menu directly players instantly to important pages like New Casinos 2017, News, How to Play, Guides and About. Click on the New Casinos tab for a list of the latest and greatest online casinos to make the cut. You will also have a chance to view the list of New Casinos in 2016 in case you prefer one with some more experience to its name. But our opinions are not the only ones that matter.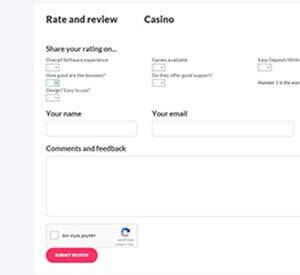 Sure, we have a group of experts working towards providing players with the best, most honest reviews, but we also seriously consider what are players are saying. At the bottom of every review you will find the option to Rate and Review the casino you are viewing. Players are invited to share their rating on various factors of the casino, including overall software experience, bonuses, design, game options, banking and customer support. You can rate the casino from 1 – 10 for each of these categories, with 1 being the worst and 10 being the best.
Once you have made your adjustments, simply enter your name, email address and additional comments and feedback (should you have any) in the boxes provided, confirm that you are not a robot and submit your review. This feedback is then displayed at the bottom of the page, so instead of just reading up on our review, you also get a good idea of what other players are saying about the casino.