NC Interview Tereza Melicharkova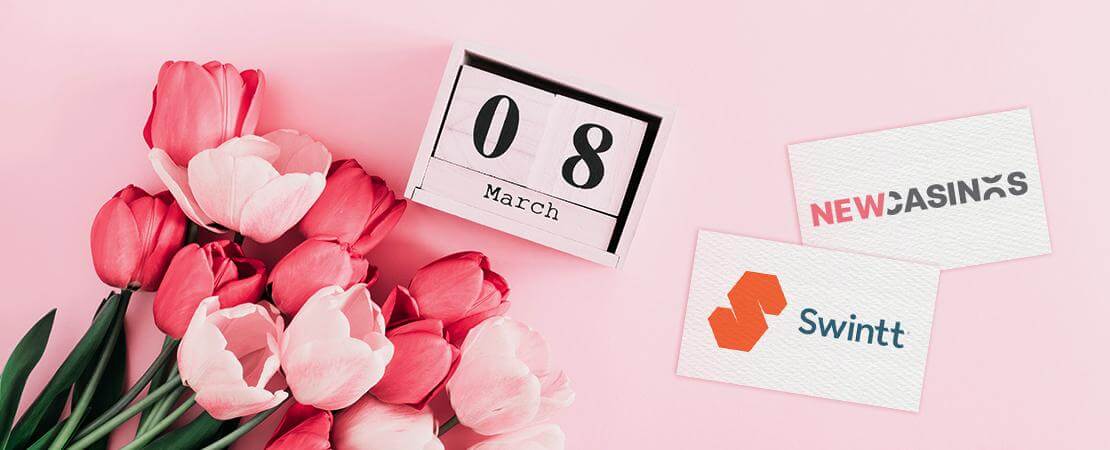 At NewCasinos, we celebrate all that makes us stronger and better as human beings and on this special day of celebration, we want to inspire people with a series of interviews with women in leadership positions.
Today, we have with us an amazing guest, with an impeccable resume and a positive attitude – Tereza Melicharkova, Head of Marketing at Swintt.
She agreed to sit down with NC and share some of her experiences and thoughts about the role of women in a highly-competitive industry as part of our series of interviews.
Thank you for sitting with us Tereza, can you tell me a bit more about what is your position?
Sure. I am the Head of Marketing at Swintt, where I am helping to get this great brand the awareness it deserves. Swintt is a casino supplier with a large portfolio with over 120 slot games, live dealer SwinttLive and a suite of gamification tools SwinttGamify.
When did you decide this is what you wanted to do?
Marketing has always been my passion and when I was choosing the direction of my studies at the university, the faculty of media and communication was a clear choice. I was very fortunate I was hired to the marketing team at NetEnt 6 years ago, which opened the door to the great world of iGaming for me.
How fair do you think is the industry when it comes to the number of women in leadership roles?
I think that we are very fortunate to work in an industry that speaks about diversity very openly and that tries to break the bias. And the number of women in leadership positions is increasing every year, which is really great to see. There is, of course, still a big space for improvements, however, I think that our industry could lead the examples to many other industries.
How do you see this changing in the coming years?
I truly believe that we will see more and more female leaders in the near future and that the industry will attract new great talents from all over the world as the industry matures.
Do you think women are gaining more or less space in the industry nowadays?
Our industry is still dominated by male leaders, however, as I said, the number of women leaders is increasing. It will take some time until women gain more space but it's definitely improving.
How important, in your opinion, to have women in leadership roles?
For me, the most important is to have the right and correct person in leadership roles, regardless the gender. But it's definitely great to see some successful women in the right place occupying leadership roles.
What does it take to be a successful leader?
In my opinion, it's a leader who really cares about his or her team members and their well-being. Someone, who understands their role and its importance, in leading other people.
If you can offer some advice to young women out there to best achieve their potential, what would it be?
Trust yourselves and don't let anyone stop you. The sky is the limit and there is an opportunity for everyone.
More to come
We thank Tereza once again for sharing her story with us on this important day for all women. Stay tuned because tomorrow we have the last interview of this series with Melanie Hainzer, from Rootz.