GaleMartin As One Of The Coolest Live And Virtual Casinos In The Industry


The GaleMartin live and virtual casino game section puts this online casino in a whole other league. It was already and impressive among the new online casinos for 2017 with a 400% welcome bonus deposit, but an internet casino with a great selection of games is still enjoyable long after you spend that last bonus credit. That is why we have chosen to dig a little deeper and find out exactly what GaleMartin Casino is offering.
Live Casino Games at Gale & Martin
The live casino games are all hosted by Novomatic gaming. This is a trusted name, which hosts the live dealer games of many online casinos, and has an exceptional studio filled with great recording equipment, pristine tables, and beautiful dealers – if you factor that into your decision. The benefits of using a reputable company like Novomatic to host their casino games far outweigh any individuality the casino might have lost. You are less likely to disconnect from the game and lose money because of some technical difficulty. The live casino games that you can play are Roulette, Blackjack, Club Roulette, High Limits Roulette, and a low limits version of roulette. There is also a VIP blackjack table while the players for these games are filtered through the Novomatic network. You play with players at other online casinos, but it means that you are never waiting for a game. Get your bonus now.
Virtual Casino Games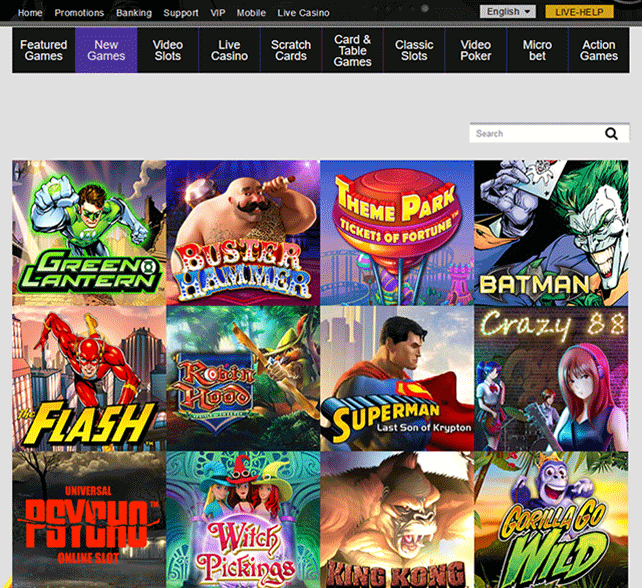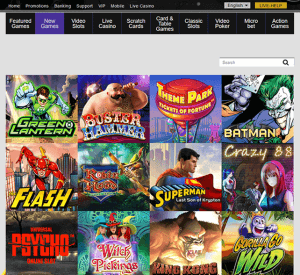 This is probably our favourite thing about this online casino. It has an extensive range of virtual casino games supported by HD graphics and animations. Watching the virtual grey hounds race around the track is as tense as the real thing. All of the virtual casino games are simulations of different sports or races, and GaleMartin has recreated these virtual sports with varying degrees of accuracy. The football games have generated odds and pay out at different values. If you don't feel like watching the outcome of a predetermined animation, you can play at one of the instant games. You might have guessed but they tell you the outcome and payout instantly. There are still some nifty animations, but they are purely for aesthetics. As far as we can tell there is no significant increase or decrease in the odds offered at the instant games. And the biggest change to game play we found was that we aren't as cautious when we play instant game. Nothing to do with the games but waiting for an animation to playout cools our head.
Game Portfolio
The game portfolio isn't just virtual and live casino games but a solid foundation built on 500+ titles. Most of these are slot games, and NetEnt is the only developer with its own link in the heading bar, so it didn't come as a surprise to learn that most their titles are also developed by NetEnt. Speaking of the heading bar, an interesting layout feature we noticed is that you have the ability to see online slot games arranged into how many pay-lines they have and think that this is a little unique and worth mentioning.
Read our latest review about Gale & Martin Casino here.
Get your bonus now.

400% up to €800
Deposit bonus
No cryptocurrencies accepted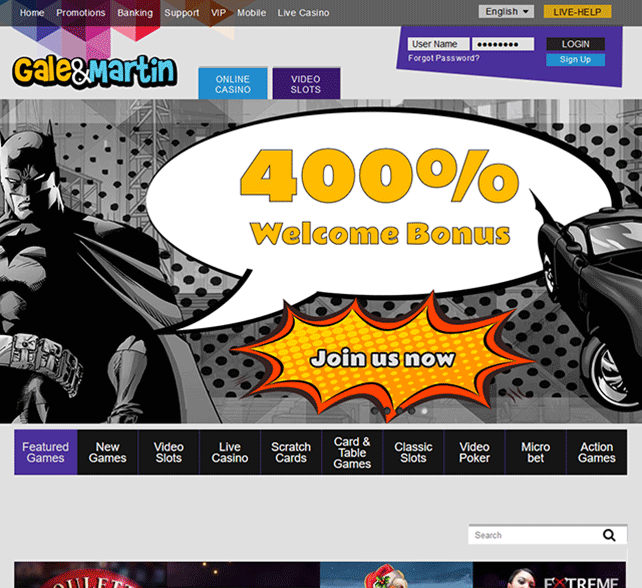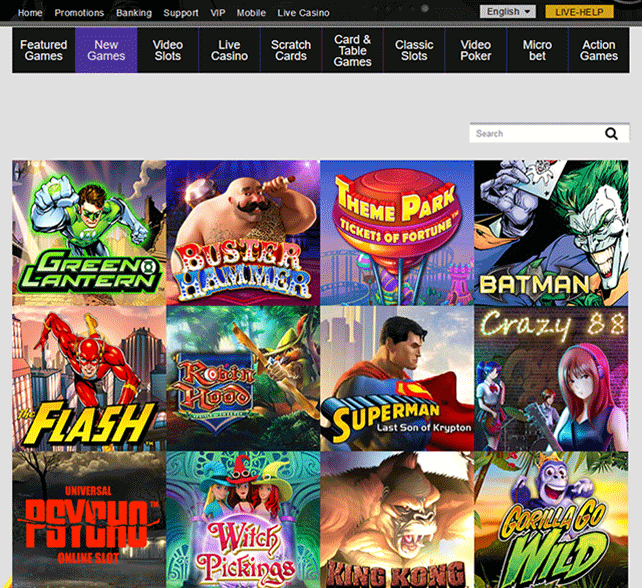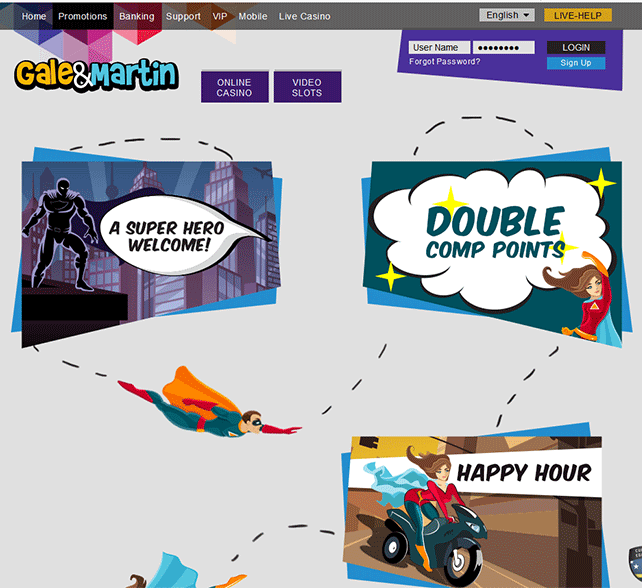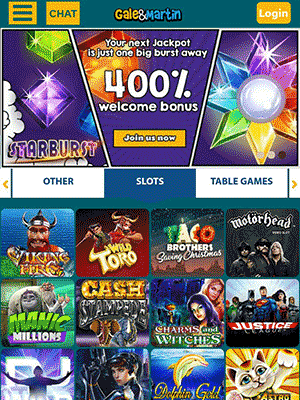 Large Game Selection and Great Offers
Huge Welcome Bonus
Numerous Promotions
Great Live Casino
Rather Slow with Withdrawals
VIP Program Not Really Appealing
Mentioned in this Article