Crazy Rizk Races this Summer of 2017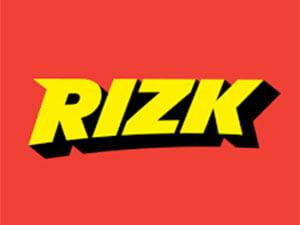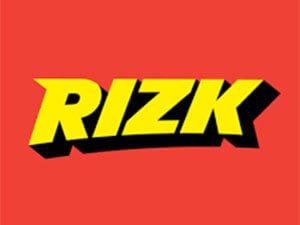 Rizk Casino is going to become of the most recognisable new online casinos 2017 in the UK igaming industry, and it is not hard to see why. The website design alone is enough to catch anyone's eye, although on closer inspection you will discover some incredible opportunities that go beyond just good looks. From a thriving games lobby to the ever-popular Wheel of Rizk and the Rizk Races, this is one of the most innovative and dynamic online casinos you will ever come across.
Joining Rizk Casino
Have you made the best decision of your life by choosing to join Rizk Casino? Great! Not only will you be in line for some exciting winning opportunities, but you will enjoy a generous welcome bonus of 200% up to €/£/$100 plus a free spin of the Wheel of Rizk. While spinning the Wheel, you could walk away with winnings that include anything from 10 free spins to €/£/$25. And remember, all Wheel wins are completely wager free! GET YOUR BONUS NOW.
The Rizk Race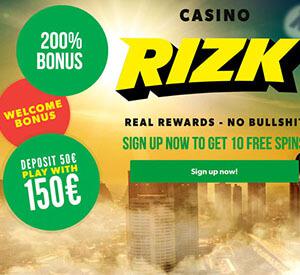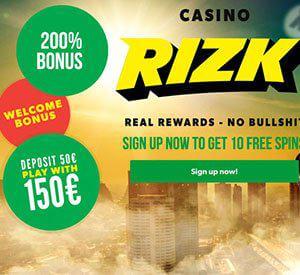 The Rizk Race has always been a popular feature at Rizk Casino, but in order to keep the crowds happy, an update was in order. The Rizk Races has therefore gone through some exciting changes of late and has entered a new stage. The weeklong version was more of a Le Mans style race, while new races had a drag race effect to it, and was faster, more exciting and intense.
Join a Race Today
To find out what races and happening and when, you can simply visit the Rizk Race page, which is located on the left side of the Rizk Casino Page. You can also click on the Rizk Race logo situated on the right-hand side of the games window.
How to Join Rizk Races
The Rizk Race is one of the more simple competitions you can enter. You will get a pre-determined time limit to play and a set amount of spins to complete. Once you have reach these limits, the player with the most accrued points is the winner. There are numerous exciting prizes on offer at the end of the race, all of which are completely wager-free.
The Main Races
Two main races take place every day, both of which run for 55 minutes. The first race starts at 19:00 CET/CEST with a €500 top prize, while the second race continues at 21:00 CET/CEST with a €1000 top prize. The main races are run on a specific game and can be found on the races page when you join the game.
Race All Day
In addition to the main races, extra races will also start every 30 minutes throughout the course of the day. Each race is 25 minutes long and offer a variety of prizes include free money, free spins and super spins.
The Games
Of course, the main races are connected with a specific game, which is available on the race page when you join. All other races are for all games, except table games, live casino games, three reel slots and video poker games. With so many high-action activity happening on a daily basis at Rizk Casino, it's time to see what all the fuss is about for yourself.
Get Your Bonus Now.

300% up to €150 + 50 Bonus Spins
Deposit bonus
No cryptocurrencies accepted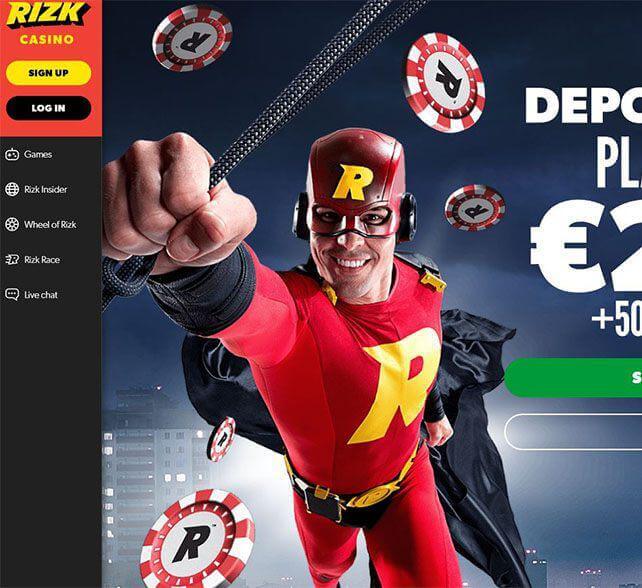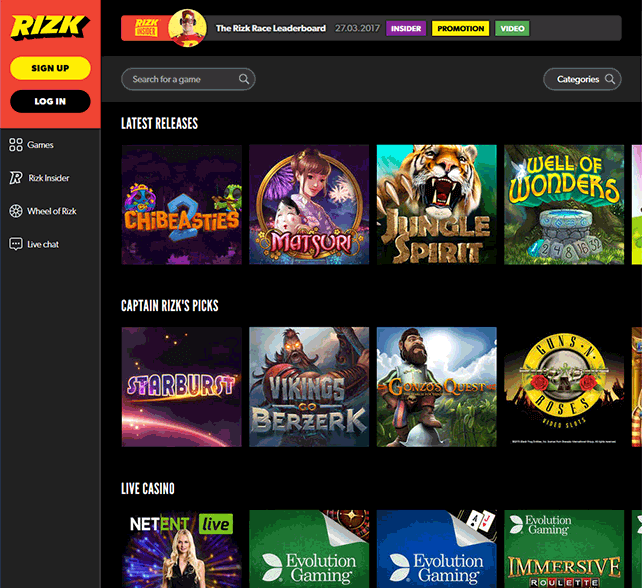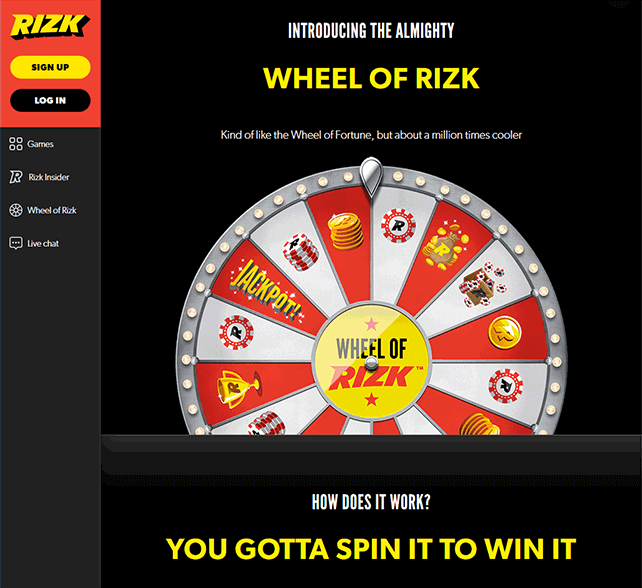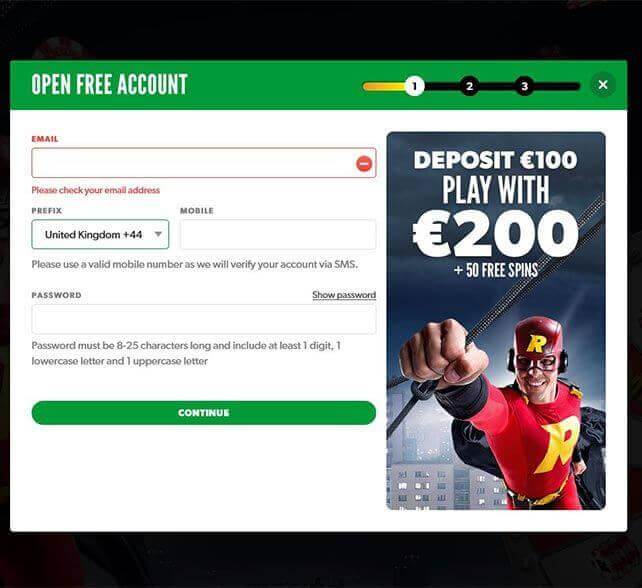 Licensed in the United Kingdom
Fun Casino Site with Gamification Features
Continuous current promotions
Updated casino games fold
Fun and interactive rewards
No Phone option for support
No VIP scheme
Mentioned in this Article