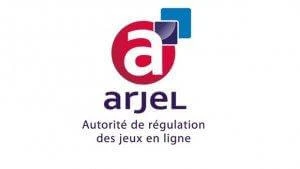 France has a long history linked to casinos and gambling. It is often cited as the birthplace of Roulette and Blackjack amongst other classic casino table games we know and love today.
However, it is still a notoriously tough market to operate in with high taxes and tight restrictions which has deterred many gambling providers.
Features of the French Gaming Licence
The L'autorité Nationale des Jeux (ANJ), or National Gaming Authority is responsible for issuing licences to gambling providers. There are 3 types of licences for the 3 types of online gambling activities allowed by French gambling law. They are:
Online sports betting (live betting, pool betting and fixed odds betting).
Online horse race betting.
Online poker games such as Texas Hold'em.
As we can see from the licences on offer, there is no way for providers to hold a licence for online casinos games such as video slots and jackpot games. Lawmakers in France are wary of these types of casino games being addictive and therefore refuse to issue licences for them.
Responsibility of the French Gaming Authority
As an independent regulatory body, the key responsibilities of the French Gaming Authority are to:
Issue licences and ensure compliance from the operators.
Protect vulnerable people, fight against addiction.
Ensure the security and fairness of gaming operations.
Fight against illegal sites.
Fight fraud and money laundering.
Set and apply gambling taxes.
How to Tell if You Are Playing at an ANJ Licensed Casino
Players looking for reassurance that they are playing at a locally licensed gaming site in France will need to know how to check if it holds a valid permit to operate.
This can be done by simply investigating the footer area of the site. The details and licence number should be listed here along with the registered address of the provider.
Before the start of 2020, operators approved by ARJEL would have the 'LABEL ARJEL' clearly displayed on their site. This will now be updated to reflect the name of the new independent governing body known as the L'autorité Nationale des Jeux or ANJ for short.
There is also a list of officially licensed operators available at the ANJ website which at last count numbered around 13 gambling providers. French players can check here to be reassured that the site they have chosen to play at holds an official licence.
Benefits of the French Gaming Authority Licence
Being one of the toughest markets to enter can have advantages for both players and operators. It ensures that any business providing gambling services in France complies with some of the most stringent gaming regulations in the world.
Therefore, players are much better protected from online fraud and identity theft than they would be at sites using a global licence such as Curacao. The limited choice of operators also goes a long way to protect vulnerable people and those with gambling problems.
Risks of the French Gambling Authority Licence
The National Gaming Authority was established as an independent administrative authority on the 1st of January 2020. This recent change comes on the back of several changes to gambling legislation in France since 2010. This gives the impression that the government is still very much finding its way when it comes to how gambling is licensed and regulated in France.
This change and uncertainty create risk for both gambling operators and players alike. France may be seen as an unattractive market due to the turbulent nature of the organisations around online and offline gambling activities.
An additional risk is high taxation and restrictive nature of the gambling laws in France. Many operators have chosen to cease their participation in the French market because the setup was unattractive to them when compared with other global territories and licences.
The operation of online slot games is not currently permitted under French gambling law. This is another negative for French online casino players who don't have the range and choice of games and casino bonuses offered in other countries. They may be forced to use unlicensed sites as an alternative which puts them at much higher risk of fraud and theft.
Recent Legislative Changes
The most recent change to gambling legislation in France was the establishment of the L'autorité Nationale des Jeux (ANJ), or National Gaming Authority, on the 1st of January 2020. This occurred ahead of the privatisation of the state-owned Francaise des Jeux, the French national lottery.
The new regulator replaces the existing l'autorité Nationale de régulation des Jeux en ligne (ARJEL) with a new public body known to create a more regulated and competitive gambling market within France.
ANJ will now be responsible for regulating and overseeing the activities of the gambling industry in France as one. Lottery, sports betting, online gambling and horse racing will fall under its jurisdiction to create clarity for both the industry and players.
Complaints Against the French Gaming Authority
Industry professionals have long claimed that the gambling market in France is far behind its European counterparts in terms of regulations and ambition. France still remains a relatively unattractive market to gambling operators who are faced with high taxes and tight restrictions.
Between 2011 and 2014, licensed online gambling operators in France experienced a number of issues with poker licences due to tough restrictions. By November 2014, 16 operators were still active out of an original total of 30 issued licences.
Even with recent regulatory changes, it's still not possible for French players to access locally licensed slot games online. The traditional thinking in France is that these types of casino games are too addictive and should not be permitted under local gambling laws. This situation does not look set to change anytime soon according to political commentators within France.
This forces French players looking to enjoy slot games online to use casino sites which are not officially regulated in their country. By doing this, players are putting themselves at an extended risk of identity theft and fraud.
FAQs
Players might be looking to find out more about playing at online gaming sites in France before they sign up. With that in mind, we've looked to answer some of the most frequently asked questions surrounding the French Gaming Licence below.
Currently, it is only sports betting, horse racing and poker which are officially licensed by the French Gaming Authority. Therefore, the selection and range of games available to players in France are severely limited and online casinos are non-existent right now.
As mentioned above, there are no officially licenced online casinos operating in France right now. If the official policy does change in the future, then we may see casinos operators being allowed to apply for licences. However, this has been stated by industry experts as being highly unlikely to happen any time soon.
No. Gambling sites are restricted to only accepting players from within the territory of France. The law even stipulates that poker prize funds cannot be shared with other countries which limit the size of the funds on offer in France.
The "L'interdiction volontaire de Jeux", or self-exclusion programme, was extended as part of the Online Gambling Act in 2010 to cover online games. A player's exclusion period lasts for a minimum of three years once they are on the list. They will need to contact the Ministry of the Interior in person if they wish to be removed from the list after this time.
Given the tough legislation, high taxes and lengthy application process, France is not attractive to any gaming operator looking for an easy time. In this way, the country has one of the safest playing environments in the world as it is devoid of rogue operators.
The current annual cost of a French gaming licence is around €20,000 for one. If more than one licence is issued at a time, then the cost reduces per licence.
Like most other countries, players must be at least 18 years of age to participate in both online and offline gambling within France.
It is always best to contact the online gambling provider directly whenever you encounter any problems or difficulties. If the gambling provider is still not willing to help you with your issue, and it cannot be resolved, then players can reach out to the licensing authority for support.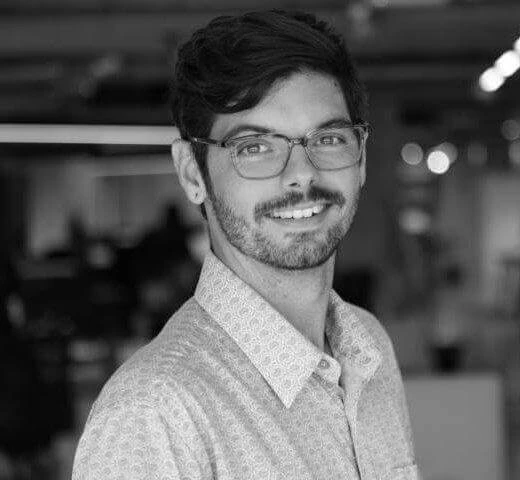 G. H. Moretto is the Editor at New Casinos.com and Nyecasino.org, also an expert in advertising and casino content with a passion for blackjack tables. He has managed research, content writing, translations and holds a degree in Social Communication with honours in Advertising, bringing to the table a decade of experience in the advertising and online gambling industries combined. Moretto was also directly involved in a Child Gambling project in the UK, which was discussed with several MPs to bring forward legislation changes to protect children. He has reviewed thousands of online casinos, slots and casino games and he definitely knows his way around bonuses, payment methods and trends. This casino enthusiast is an Editor at NewCasinos.com on a mission to reveal all the secrets of the industry with in-depth and unbiased reviews. Moretto aims to educate new and seasoned players about the risks and rewards of all new casinos, their bonuses and features to help players make better-informed decisions.
More info on G. H. Moretto