A Guide to Virtual Sports
– The Beginnings of Virtual Sports
– How is Betting on Virtual Sports Different to Betting on Real Sports?
– What Virtual Sports can you Bet on?
– Virtual Sports Strategies
Sports betting continues to change as technology advances. Once upon a time, anyone interested in placing a wager on the outcome of a sporting event (a horse race, a football match, a game of tennis) would need to venture to a brick-and-mortar bookmaker in their town or city. For many betting fans, the bookmaker's is a social place. Regulars may become friends, share advice on odds, and generally enjoy the atmosphere. With games, races, and matches screened in bookmakers, customers have the freedom to watch their team / runner / player in action in a relaxed environment.
Still, this wouldn't be the case for everyone: some fans want to simply place their bet without having to leave their home; some may struggle with mobility or transport problems that make the trip a time-consuming hassle (or even impossible). Online bookmakers have revolutionized the process of wagering, allowing you to simply fire-up a search engine instead of visiting a local branch.
With that change has come virtual sports – simulated events that allow you to wager without any real-world play required. These don't replace other sports, but make for a fun, fast alternative instead. In this guide, we'll look at the origins of virtual sports, how it differs from betting on real sports, and explore strategies to help boost your chances of a win.
1 best new casinos where you can play Virtual Sports
Deposit bonus:
100% Match Bonus up to €200
Screenshots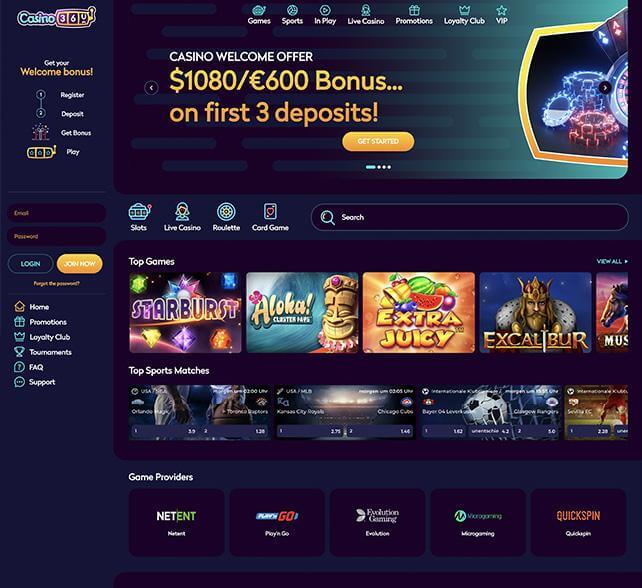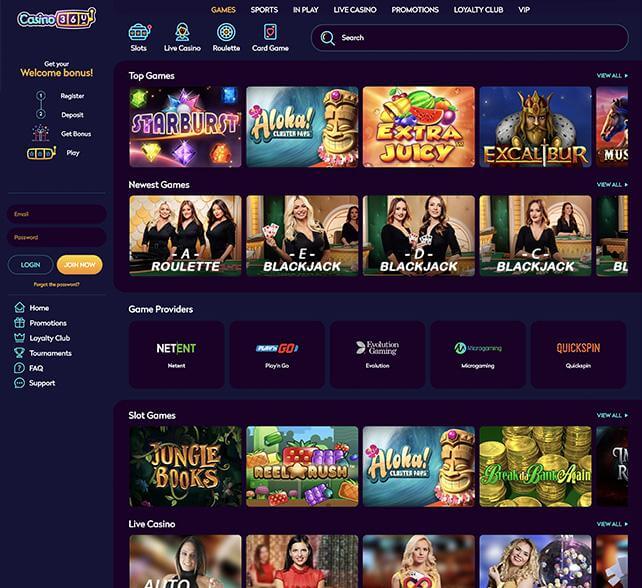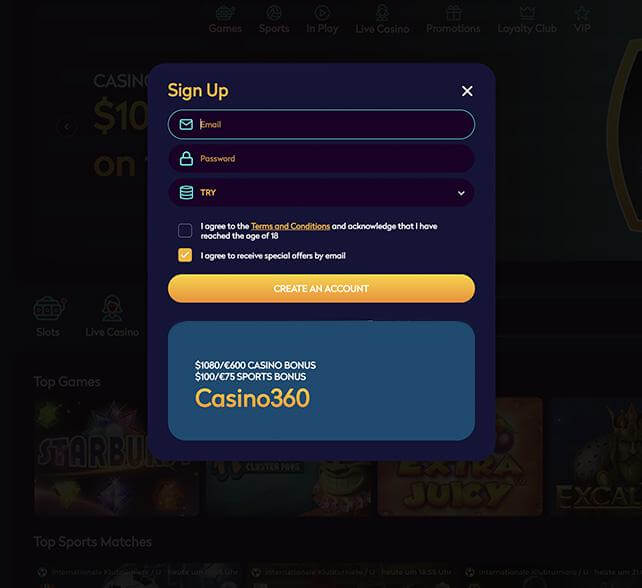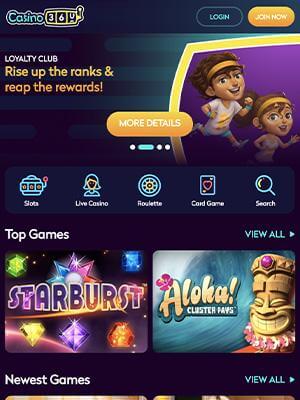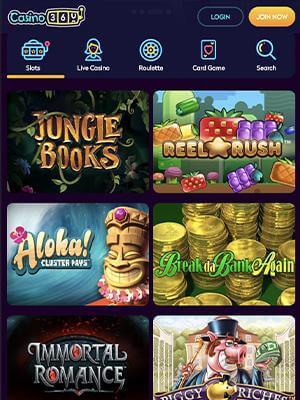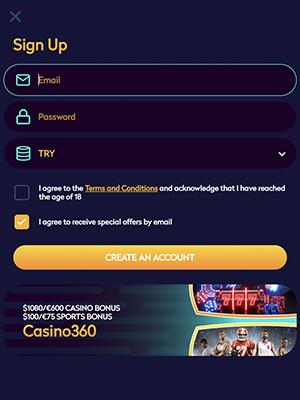 A wide range of software providers

Good bonuses and promotions

Operates in +20 countries

Customer support only in English and Turkish

High minimum withdrawal amount
Pros and const
Deposit bonus:
100% up to €300 + 200 Bonus Spins
Discover a futuristic casino packed with entertaining games, rewarding promos, and a lavish VIP program.
Screenshots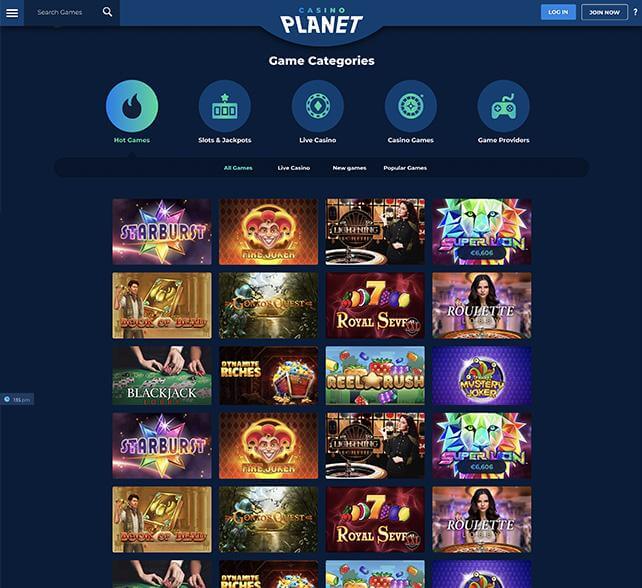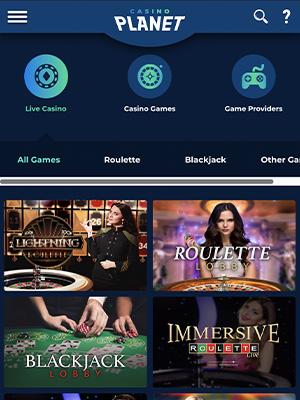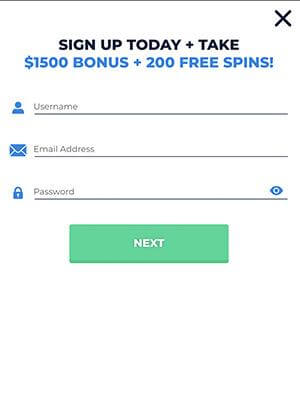 Large welcome offer for casino and live casino

Telephone support available

Excellent VIP scheme

Slow cash out time

Limited support opening hours
Pros and const
A Brilliant Casino with a Wide Variety of Games
Screenshots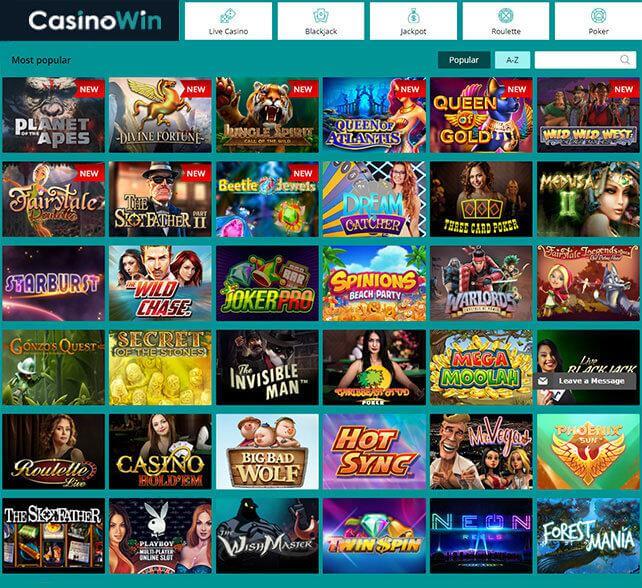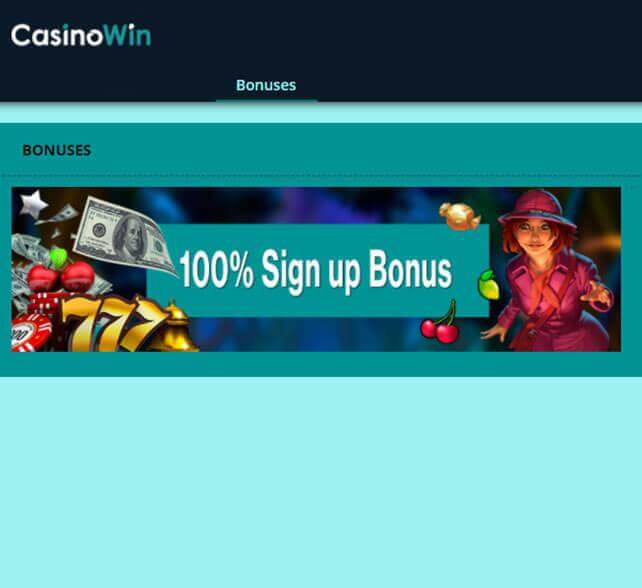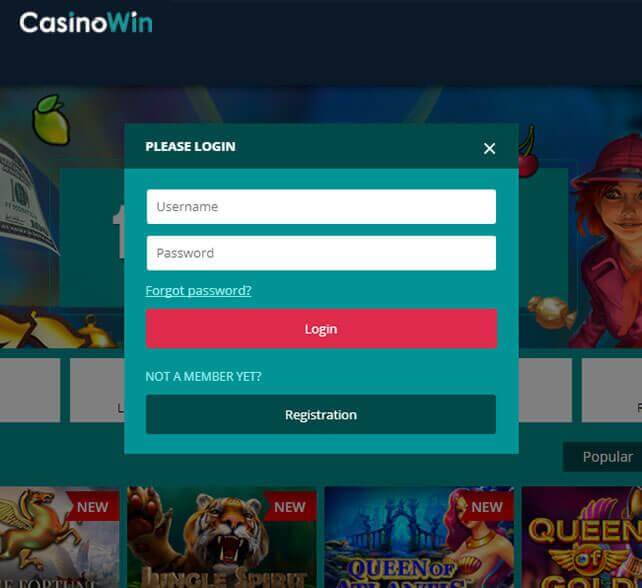 An attractive welcome bonus

Several Software Providers offering all types of games

VIP club that offers a number of bonuses

Very few bonuses to enjoy

Minimal payment options available
Pros and const
The Beginnings of Virtual Sports
Virtual sport has its roots in fantasy sports, which have been popular for decades. Virtual sports were first utilized in 1961, through a primitive version of fantasy baseball, and enabled two teams of players to compete. A random number generator (RNG) determined the games' outcome, along with the statistics of all the baseball players involved, and even featured a detailed description of the games' events as they unfolded.
Since that time, virtual sports have become much more complex, and far more exciting to play. Even video games (like Football Manager) have provided fans with an in-depth level of control over their favourite teams, though there's no wagering or prize involved. In the online casino world, though, graphics and presentation are of an exceptional standard now, recreating football, horse racing, and other sports with remarkable accuracy. Not only does this allow for a more accurate representation of the event in question, it also makes for a more immersive experience.

How is Betting on Virtual Sports Different to Betting on Real Sports?
There are various differences between placing a bet on a virtual sports game and a real-world event. To start with, virtual sports are much faster than the alternative, with football games often lasting around 60 seconds (instead of an hour and a half). You can watch a brief sequence of 'highlights' or goal-attempts from a game, before seeing the overall outcome. Without doubt, this is far more convenient than having to sit through an entire match, or occupy yourself while it plays out. You can place wagers on a number of different virtual sports within a short space of time, offering you more chances to win. For newcomers, virtual sports betting is a solid way to learn about placing wagers on events in a quick, easy way, rather than scouring fixtures for real games.
If you're a fan of, say, football, and want to place a wager on a match without one that takes your interest being available, virtual sports are a solution. They provide the chance to win money and enjoy the thrill of a bet, without needing to wait 90 minutes for a game to end or to study recent stats before wagering. Virtual sports betting is incredibly accessible, with no foreknowledge of any sports necessary to take part. For anyone who has a passing interest in gambling, or who simply wants to try online betting for the first time, wagering on real sports can be daunting. Page upon page of schedules, with odds and statistics … there's a lot to take in, and if you don't understand it already, simply diving into a bet is intimidating.
This is eliminated with virtual sports. You can take a look at upcoming simulated events, pick one that grabs your interest, and start betting. This way, you're free to experiment with betting strategies, tactics, and other techniques to find your preferred wagering methods. Virtual football and horse racing are probably the easiest to start with, given that there are so many available at numerous online bookmakers / casinos.
Virtual sports are almost available 24/7, so you can place wagers at pretty much any time, any place. The continuing popularity of mobile gaming and advancing technology means that online bookmakers offering virtual sports can present high-quality visuals, creating a more immersive, exciting, intuitive experience for users. If you're a hardcore fan of sports, and / or betting, this round-the-clock accessibility makes virtual sports a must-try.
Virtual sports is a growing field, and software operators are hard at work creating a variety of systems, providing gaming websites with high-quality visuals and betting across multiple devices. Being able to play on your smartphone or tablet with an absolute minimum of fuss is a terrific advantage of virtual sports: if you're on a break at work or on the train home, you can simply hop onto your favorite virtual-sports provider, try a few games, and potentially win money in a matter of minutes.
There are still places for virtual sports to go, too. Just as mobile technology has evolved well enough to accommodate virtual sports of such a high quality, so too will virtual reality. VR is now available in the home for a fairly affordable price, and virtual casinos are already on offer, providing an immersive recreation of brick-and-mortar venues. Virtual reality will no doubt allow for authentic simulated events that you can watch from any angle, be it the sidelines, the stands, or from above. You might even get to join the players on the pitch or race alongside the horses as a non-competitor. There are countless possibilities, but we can be sure virtual sports will make the leap to a VR headset in the very near future.

What Virtual Sports can you Bet on?
Depending on the online bookmaker you choose, you'll find a variety of virtual sports available. You'll see many of the same from one site to another, though. Virtual horse racing is easily one of the most popular, and that's no surprise, given the sheer popularity the real-world sport has too (just think of the hype surrounding the Grand National and other high-profile racing events throughout the year). With virtual horse racing, it's far faster, far shorter, but still exciting. You get to place your stake, potentially win prizes, and place bets within less time thanks to the fast turnaround of races.
At most new casino sites, you'll have a selection of simulated events to choose from, and can enjoy animated races with full commentary. These feature an impressive amount of atmospherics and detail, with the roar of the crowd and the sound of hooves really capturing the spirit of true horse racing. This is ideal if you're not particularly interested in the sport itself, and want to get to the results as soon as possible – you're not expected to sit through a long race just to see how you've fared.
Virtual football is a common fixture at sites offering virtual sports betting. As with horse racing, there are animated games shown in brief, with genuinely impressive visuals; it's almost photorealistic, and really helps to feel like the real thing. Of course, there's no need to wait 90 minutes to find out whether your bet is a winning one or not, which makes this a far better option for anyone looking to bet on football in a more time-efficient way. Betting on virtual football is easy. Each online bookmaker varies, but you'll find your wagering options listed together, with the likes of 'under / over 2.5', 'double chance', and others available. All you have to do is browse the bets available, click on them, and add them to your betslip. You'll then get to watch the brief match scheduled, and then see if your wager has won.
Virtual greyhounds are another common feature, and work much in the same way as virtual horse racing. Virtual cycling, virtual speedway, and virtual motor racing are equally popular. These are diverse sports, and if you're inexperienced with betting on one or all of them, virtual sports are a great place to start.

Virtual Sports Strategies
For betting fans, part of the fun is finding your own comfort zone: with your preferred techniques and wagering systems, you can develop betting styles that work best for you. This might not mean that you always get the strongest results, but that your method is the most enjoyable. Placing wagers on virtual sports is about chance, as with any form of sports betting. You can't guarantee your success on a pick, no matter how experienced or sharp-eyed you are; virtual sports games are based on randomness, and that is very hard to predict. Still, you can still follow certain techniques and tactics to try to boost your chances of success. Let's check out a few of them …
– Think carefully before you choose which virtual sports you want to wager on. They're not all identical, as different types of bets are usually offered from one sport to the next. For example, if you choose cycling one day and football another, you won't find the exact same bets available. This doesn't make one a better or worse choice, but if you're inexperienced with certain types of bets, this might affect whether you go with one virtual sport over another.
– You should also think about the number of factors that can affect the outcome of a virtual event. For example, in a football match, there are just two sides – which means you have a 50 / 50 chance of winning if you bet on a straight victory. Still, in horse racing, there are several horses running, which creates more chances for you to lose. To start with, you might want to stick to virtual sports with just two sides competing, and go for the simplest bets you possibly can.
– Picking a winner is perhaps a little more complicated in virtual sports than the real thing. Let's say you wanted to place a wager on an NBA game, using your favourite online bookmaker. If you were faced with a choice between the Chicago Bulls and the Charlotte Hornets, you could check the teams' recent histories – the results of previous games between them, the outcome of games leading up to this, highest-scoring players, and more. With virtual events, these are unavailable.
Instead, you need to focus on the odds. Teams and players are weighted randomly during each game, race, or match, to ensure there's enough variation between them, creating different odds. Be sure to explore these odds, but remember they're just an estimation of which choice might be the best – they are not a guarantee.
– Approach virtual sports as you would a game of bingo, lottery, or slots: accept the result is really up to chance, and enjoy it. Yes, you should look to the odds and follow their guidance, but don't get fixated on trying to be a skilled player. You'll become more experienced, particularly with odds, which might help you to make stronger picks in the future, but remember that it's about randomness in the end.
– Some online bookmakers will provide a bonus on your first virtual-sports bet, as well as others for long-term members, so take a look around to see if you can save some money or perhaps get a free bet before you commit.
Virtual sports are a fast, exciting form of gambling, so just have fun! With so many online bookmakers offering virtual sports, you can take your time to find the site you like best – it may be the presentation, or the prizes, or the mobile performance that attracts you, but most offer the same virtual sports.