How to Play Poker – A Complete Guide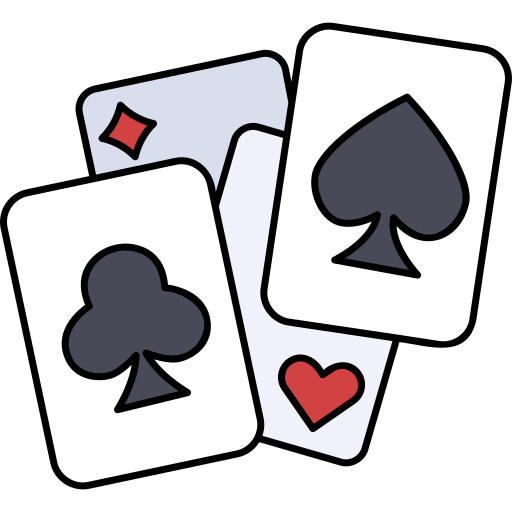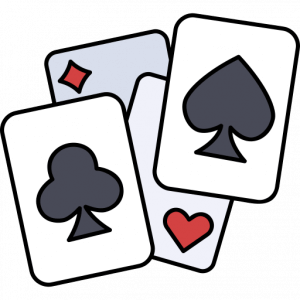 Poker is by far one of the most popular casino games out there. The reason for this stems from the fact that it offers versatility in its different styles, while all the while keeping the same high-octane pace that ensures a thrilling experience time and time again.
It also takes the most skill, not only in regard to the moves you make while playing but also in the ability to hold your nerve. One thing that you don't want to be nervous about though is finding the best poker site. Find everything you need to get started on this page. Keep reading to find out more.
– Online vs Traditional Poker
– How Do You Play Online Poker?
– Online Poker Strategies
Additional Poker Guides
This guide should tell you everything you need to know about Poker. But if you want to get a step ahead of the game and learn more, we are offering the following guides:
Where to Play Online Poker?
Online poker is a truly popular casino game that you will find in the most quality new casinos. Players have the chance to play their favourite poker variation in a live casino environment or at a virtual table where the hands are randomly generated. We have expertly vetted the below list of new Poker sites coming into the UK market. Check out the latest and greatest:
Online vs Traditional Poker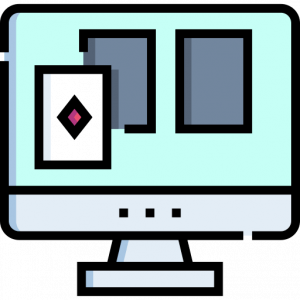 Have you ever played poker in a land-based casino, or maybe in a friend's house with your mates? If so, you will easily admit that it is quite an experience and a great way to bond with people over a healthy round of card, but such endeavour usually takes time and its own limitations.
On the other hand, playing poker online gives you the freedom to operate your gaming activity the way you want to, sitting in your comfortable armchair and not having to dress up like you are going to a celebration. On top of that, you set the pace and controls better your bankroll, define limits and if you play at a live table, you can still interact with the dealer and sometime other players too.

How to Play Online Poker?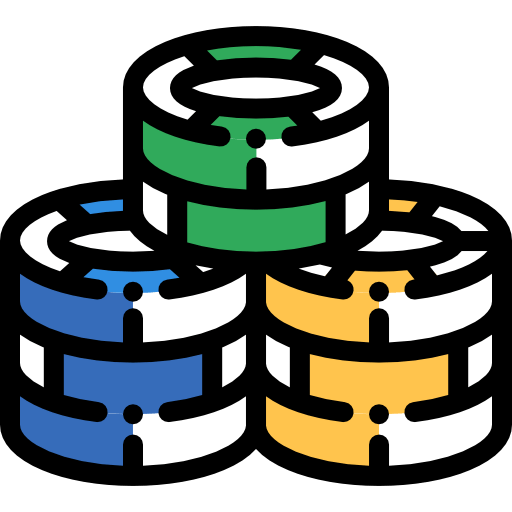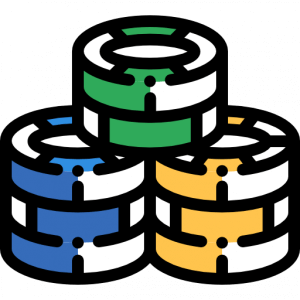 As it can be obvious in the majority of the online casinos, there are various poker games. The most popular and also used in the WSOP (World Series of Poker) is the Texas Hold'em. In this poker variation, all players are dealt 2 cards and 5 community cards are placed on the table.
The player is trying to pull out the best 5 card combination from the total of 7 cards (2 cards from his hand and 5 cards from the table). The strongest 5 card combination wins the pot. Let us see how this really works for a round in Texas Hold'em:
Getting Started
To begin with, there is a dealer mark that moves around each round for a player. This dealer mark means that the player that is located left of the dealer must put in the small blind and the next one next to him the big blind which are the minimum and the maximum bets on the table.
The first player on the left of the big blind starts the game. The specific player has three choices; he can call the big blind, raise it or fold. The same procedure follows for each player around the circle respectively where the players can call, raise the previous bet or fold.
When the betting is over, the dealer "burns" the top card of the deck faced down, pulls 3 faced up community cards and puts them on the table, this is called 'The Flop'. At this point the next betting round takes place and it begins with the player that is located left to the dealer.
After the same betting procedure is repeated, the dealer "burns" another card and reveals the 4th card that is called 'The Turn'. Another betting round, the same as before takes place starting with the player located left of the dealer. For the final round, the dealer "burns" another card from the deck and then reveals the 5th and final card which is called 'The River'.
At this point, there is another betting round and finally, the players can show their hands and claim the pot. Keep in mind that if a player bets on the final round and no one calls it, then he is the winner and he does not have to show his hand.

Online Poker Strategies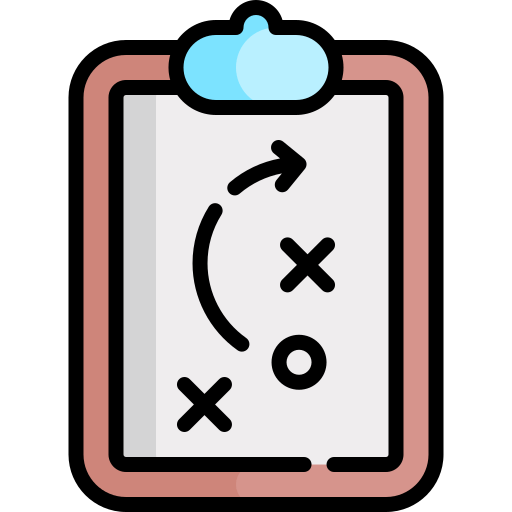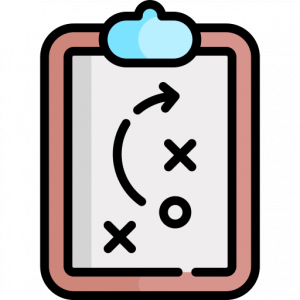 It goes without saying: you play poker to win. Just because playing online is faster and potentially less intimidating than visiting a brick-and-mortar casino doesn't mean you can simply leave your luck to chance. One great strategy is to start small.
This sounds obvious, of course, but it's absolutely crucial – keep your bets low and avoid getting drawn into ever-bigger wagers in your desire to win big prizes. There will be time for that as you get better and better at online poker.
Another strategy is to limit yourself to just one table to start with. While you can play at multiple tables at the same time, this is best reserved for more-experienced online poker fans, as you'll need to be familiar with the game's flow and your own skills.
The key takeaway is not to spread yourself too thin. Become familiar with the different playing styles of online poker. Generally, these include:
Tight: this usually involves playing cautiously, only playing a few hands and avoiding risks. If you prefer to play tight, you'll find that folding before than you'd like might be the best option.
Aggressive: these players go after the pot with all they have, placing plenty of bets and raising the stakes to test other players' own styles.
Passive: these players are more likely to call instead of betting, allowing their opponents to take the big decisions throughout the game; passive might be the best style for newcomers unsure how to take more of an active role in the game.
Loose: if you're a loose player, you'll be a big risk-taker – you'll chase big bets and throw yourself into gambling whenever you can, with little thought to the risks.
The more you play online poker, the more you'll develop your own distinctive style of play. While there's a great deal of skill involved (knowing when to raise, when to call etc.), online poker is largely a game of chance. Take your time, study the rules, and build your bets up steadily – don't dive in and start upping the stakes without knowing exactly what you're doing.
A Key Poker Skill: Bluffing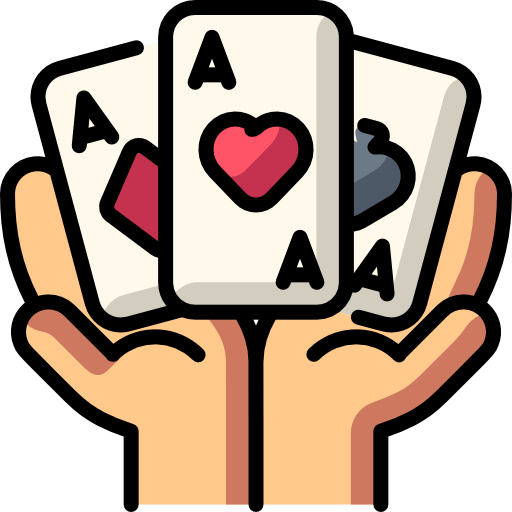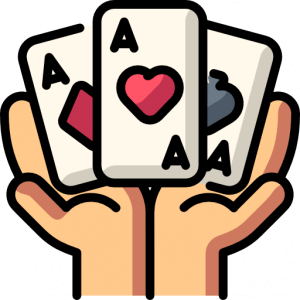 Bluffing is a key part of the game, and while it isn't exactly one of the poker game rules per se, it is one of the poker basics. Essentially, it is pretending you have a better hand then you do, in order to entice other players to fold.
This is done by betting more, even though your hand is unlikely to win. It is part of the mind games of poker and there are various tactics to it. While in real life it is all about body language, when you play poker online, no-one can see you, so it is basically all about your betting behaviour.
However, it should be used with caution as obviously, if you don't have a good hand and you bluff big amounts and the other players call you consistently as they genuinely have good hands, you will lose a lot of money. This said, the opposite can happen and if you bluff a win of a big amount, you will be laughing all the way to the bank.
Poker Tips
While there are specific tips relevant to different games, here are 5 quick tips that can be applied to any style.
1) Keep your head in the game – This applies to ensure that you keep track of what cards are on the table and what other players are doing. Sloppy mistakes can be costly in poker and the best way to avoid them is to always make sure you know exactly what is going on around you at all times.
2) Don't play every hand, but when you do, play to win – There is no shame in folding early on and you should only play if the juice is right to squeeze. As such, if you have a good feeling about your hand, play it and play as best as you can, but playing every round is not necessary.
3) Don't keep playing just because you've committed – So, you started off strong with a good first deal and raised early on but things have switched and the flops not looking great. Don't feel pressured to carry on playing because of this. Feel free to fold as and when you want, don't be scared of losing face, as it's a lot worse losing money.
4) Don't bluff too much or too little – Bluffing is a great way to make something out of nothing, but doing it too often can result in you losing more often if you play against people who have good hands and aren't afraid to go all the way. On the flip-side, not doing it enough can make you predictable and of course, poker is all about mind games.  As such, it should be used with caution.
5) Play responsibly – Keep an eye on your gaming and make sure you aren't spending more than you can afford to lose and certainly don't play when you are drunk, as this will likely cause the first event to come to pass. This also includes playing at poker tables that have big buy-ins or a high skill level when you are a beginner. Take it easy. Poker should be a fun way to earn a bit of money on the side, not to ruin your life.
What You Can Win Playing Online Poker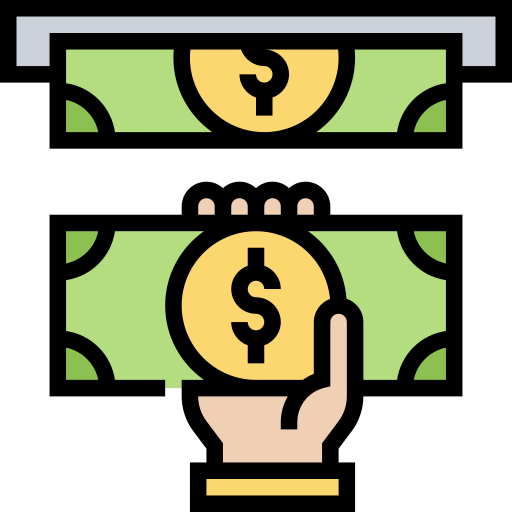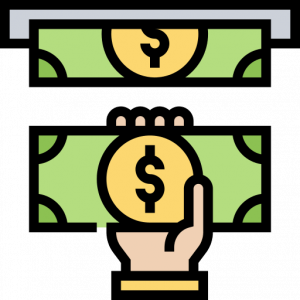 Winnings in the poker game can be utterly impressive yet unexpected at the same time. They cannot be compared to any other casino game around. The most interesting feature about poker is that a player can win a round without even having a good hand.
Poker is based on the psychological mood of the players as it is a game of emotions and facial expressions. Once a player manages to "read up" another player's movements and expressions, then he is eligible to beat him even if he owns a lower hand.
Of course, this has no relation to the online poker because no faces can be seen there but players can use this technique while playing live poker, where it is most likely that someone starts earning big winnings while "reading up" his opponents.
At no circumstances though bluffing all the time can be a profitable strategy. It is on the player's skill of knowing his hand value and the opponent's psychology that will lead in winning prizes such as huge amounts of money depended of course on the bet that has been previously placed.
The History of Online Poker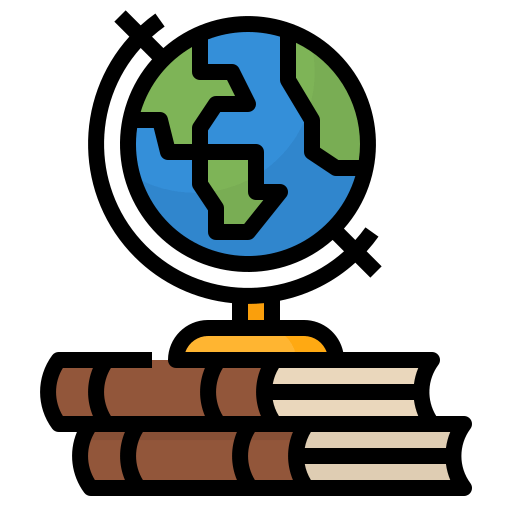 Poker's history puts us back in the 19th century when the first form of the poker game in the US made its initial appearance. Back then, it included 5 cards to each player from a 20 card deck. Since then and during that period and following, around 1850, there were many variations of the poker game in Europe. The 52 card deck was introduced and the poker game started to look like as it is widely known nowadays.
The 20th century, more precisely around 1970, the poker game became extremely popular globally and the legendary WSOP (World Series of Poker) tournament was introduced. However, the first paid online poker site – Planet Poker – arrived on January 1st, 1998.
While Planet Poker advanced virtual poker games further than IRC poker managed, it wasn't until Canada's Paradise Poker came along that things started to change. Paradise Poker enabled you to play such varied games as Seven Card Stud and Texas Hold 'em, which helped the site attract the attention of players from across the US.
Over the next 10 years, the world of online poker transformed – by early 2010, around 545 online poker websites were available. Online poker can now be played at any time, any place at a mobile casino (provided you have an internet connection). Your smartphone or tablet will enable you to access some of the world's biggest gaming websites or their apps, with online poker optimized for smaller screens.
Further advancements will continue to transform the way we play poker online, not least virtual reality. VR might have been consigned to science-fiction once upon a time, but it's now a fairly-affordable form of tech you can enjoy at home.
More new online casinos will embrace the power of VR, and allow you to interact with fellow players, speak with live dealers, and hold a hand of virtual cards just as you would at a real casino. It's an incredibly exciting time, with the thrill of sitting at a poker table coming into your home with greater realism – reducing the need to actually visit a land-based casino!