Gibraltar Gambling Licence

Just off the southern tip of Spain, the rock of Gibraltar sticks out to form a natural gateway to the Mediterranean sea. This British Overseas Territory covers just 2.6 square miles but is home to some of the biggest online gambling sites around right now.
Gibraltar has been offering highly regulated gambling licences to online casinos and sportsbooks since 1998 and is now a world leader in gambling regulation. The Gibraltar Gambling Commission (GGC) is responsible for issuing licences and ensuring that gaming providers adhere to their stringent rules and regulations.
Latest Casinos with a Gibraltar Gambling Licence
If you are curious about which new casinos have a license from Gibraltar, you will be able to get the complete overview below. The list currently displays the 10 latest casinos with a Gibralthar licence, but you can expand the list for more casinos. Note: This list only covers the casinos that we have reviewed.
Last Update:
February 23, 2021

Deposit £10 & Get 25 Spins (Code: VIVA)
Deposit bonus
No cryptocurrencies accepted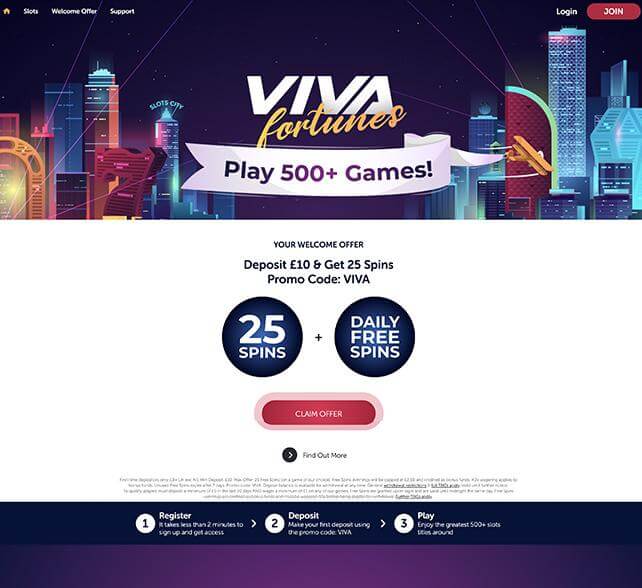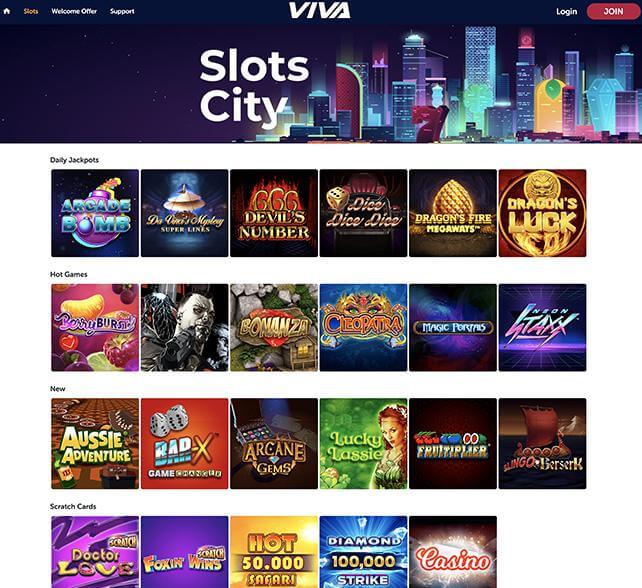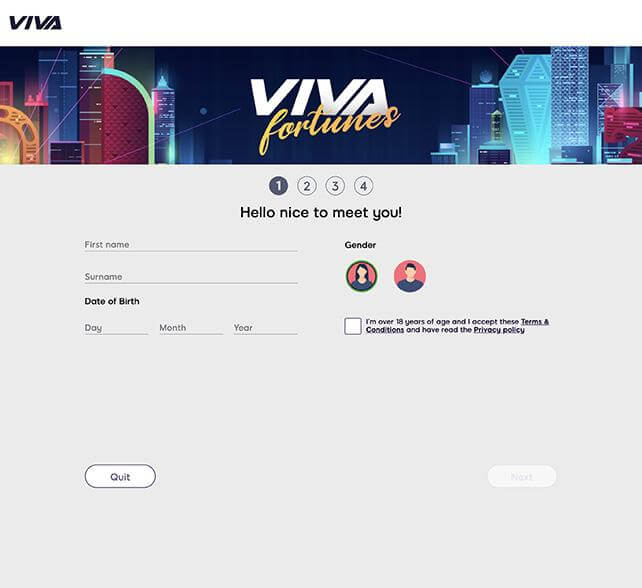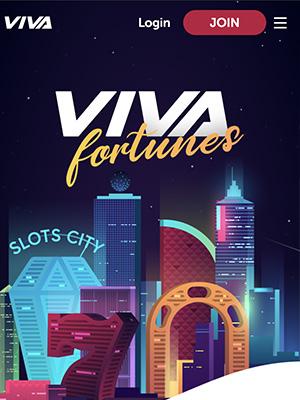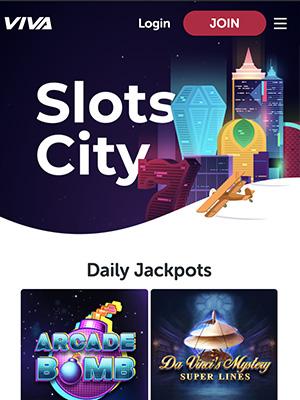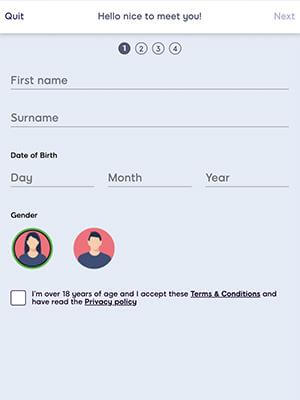 Licensed in the United Kingdom
Viva Fortunes is a brand new online casino that belongs to the 888 Group. Its website is easy to use, with +500 games available for players to choose from.
A wide range of payment options
Leading software providers
User friendly website
Part of the 888 Group
Customer support only in English
Several restricted countries and territories
Bonus could be bigger

£200 Cashback on first deposit
Deposit bonus
No cryptocurrencies accepted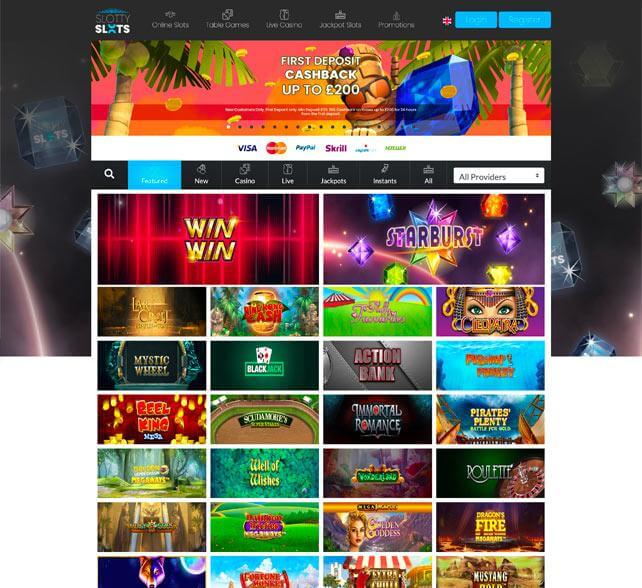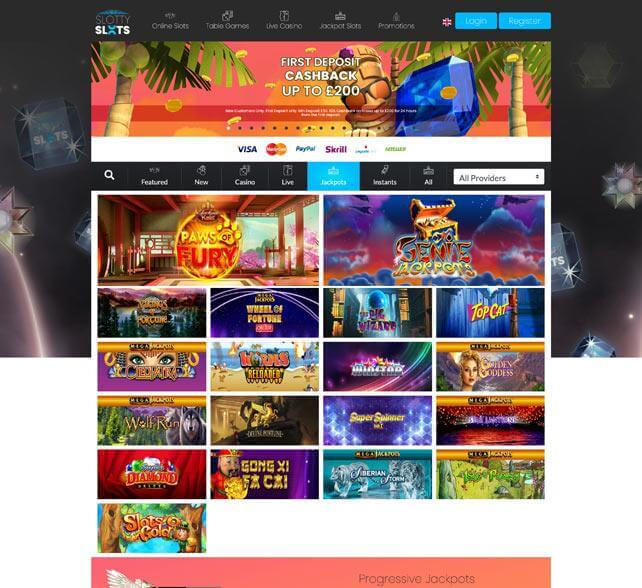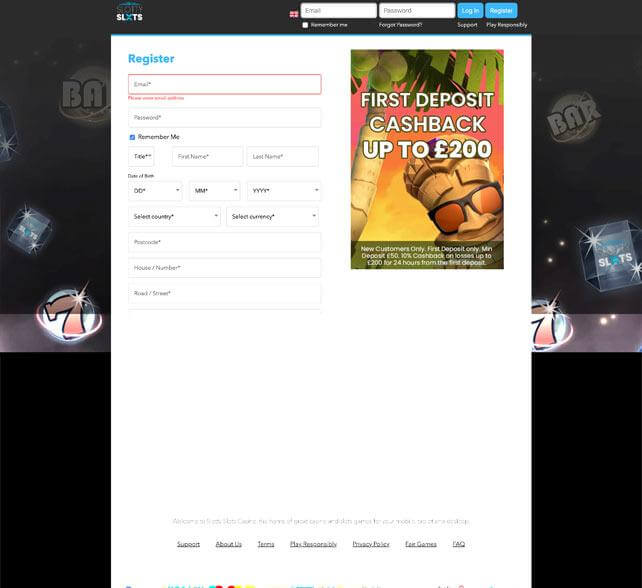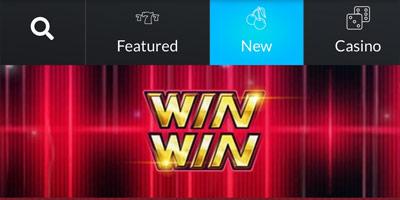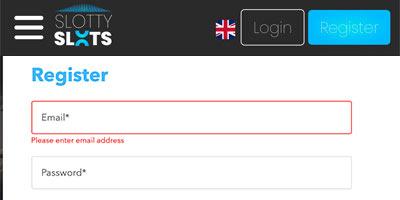 Licensed in the United Kingdom
Slotty Slots is an online gaming site that is fully licensed and regulated. Here, you'll get over 600 slot games from top-rated game suppliers.
Warm greetings package for new punters
Mobile device friendly
Extensive line of games
Withdrawals can take up to 72 hours
No live chat support

200% match bonus up to €50 + 50 spins
No cryptocurrencies accepted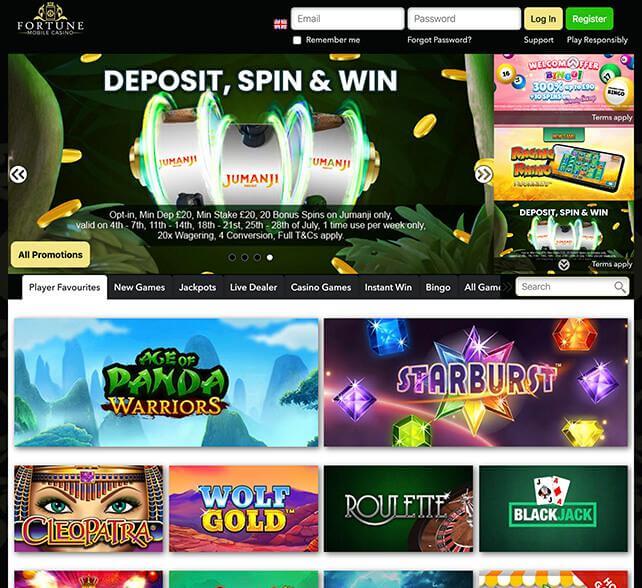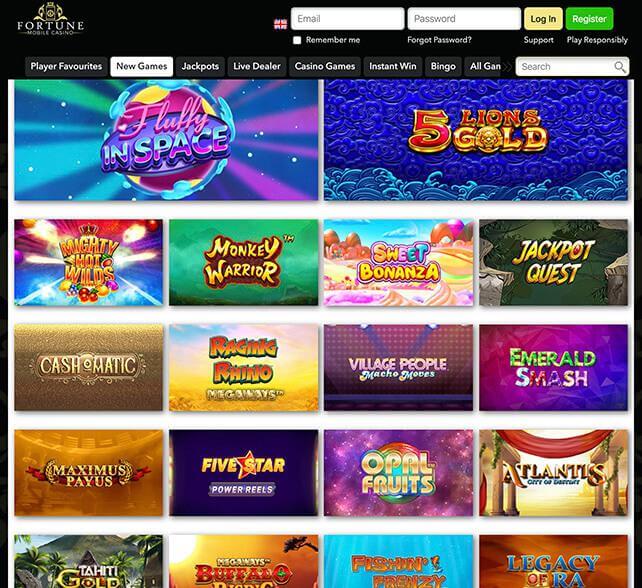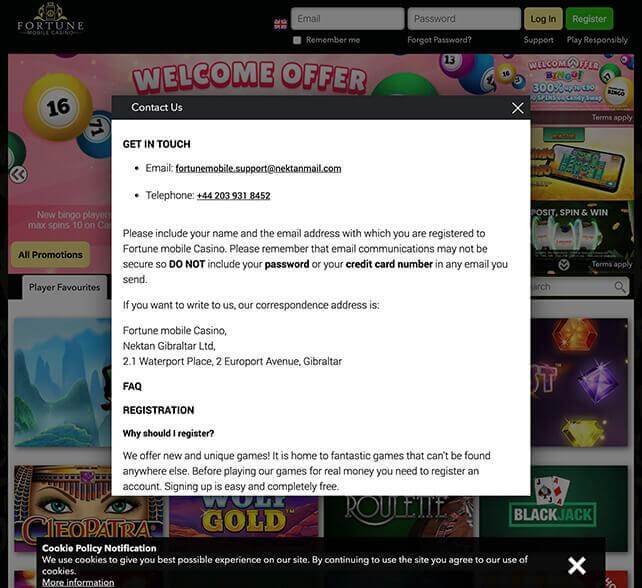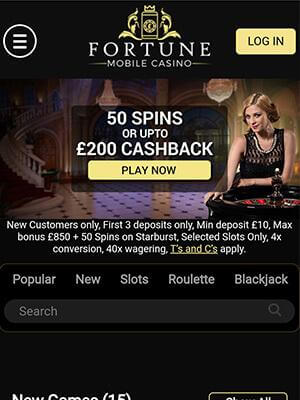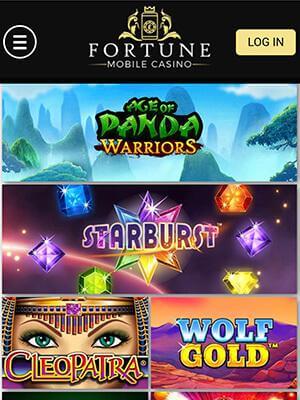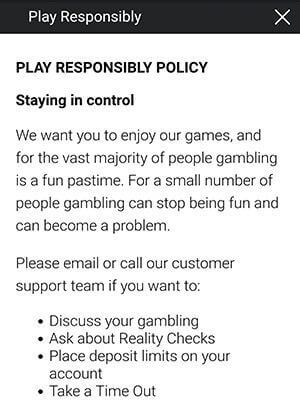 Licensed in the United Kingdom
Fortune Mobile Casino is a gaming platform where gambling meets fun. This is also the online casino with some of the most outstanding games from the top software providers in the industry.
Offers live dealer games
Live chat support is available
A Good selection of games
Has country restrictions

150% up to £150 + 50 free spins
Deposit bonus
No cryptocurrencies accepted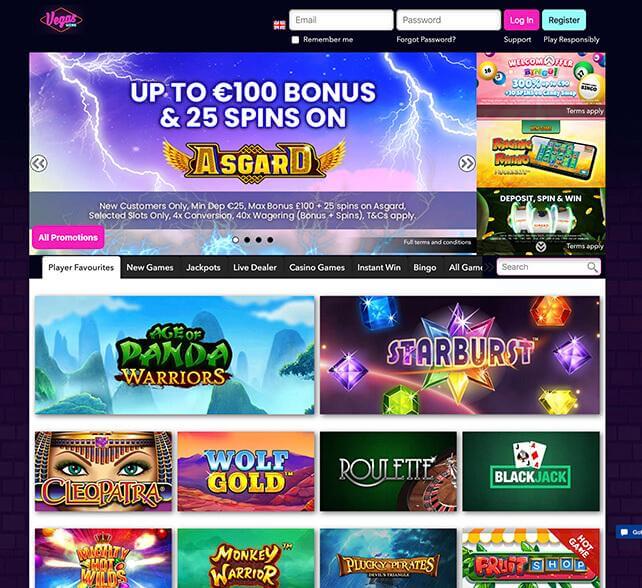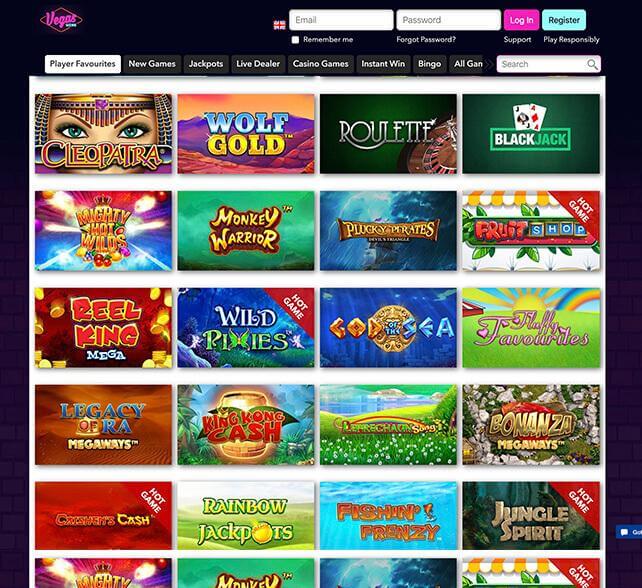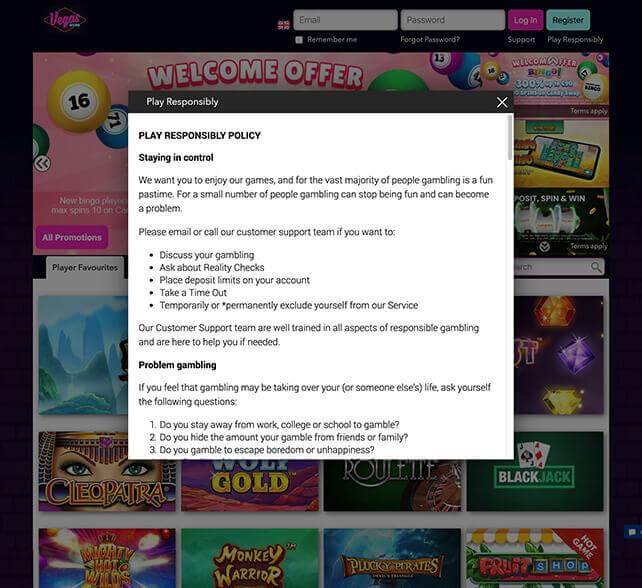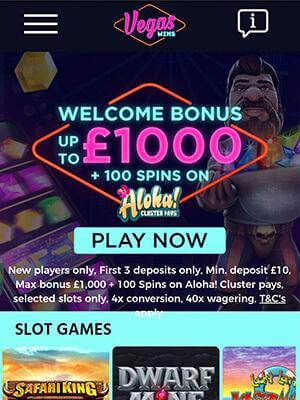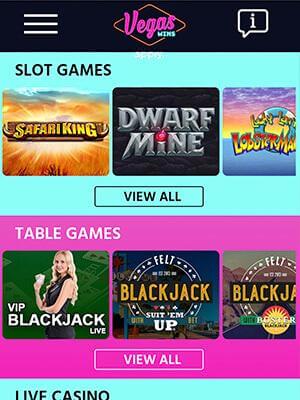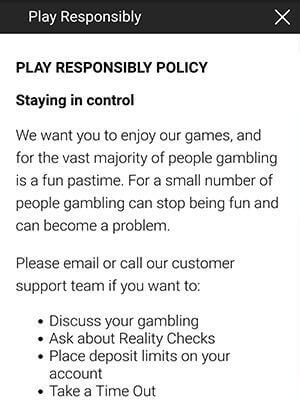 Licensed in the United Kingdom
Vegas Wins is the new casino in town equipped with some of the incredible incentives, outstanding features and a long list of exciting games. Not only will you enjoy all this on your desktop but there is also a mobile version of this online casino.
Generous welcome bonus
Easy to navigate website
Reliable banking options
Has country restrictions

25 wager free spins
Deposit bonus
No cryptocurrencies accepted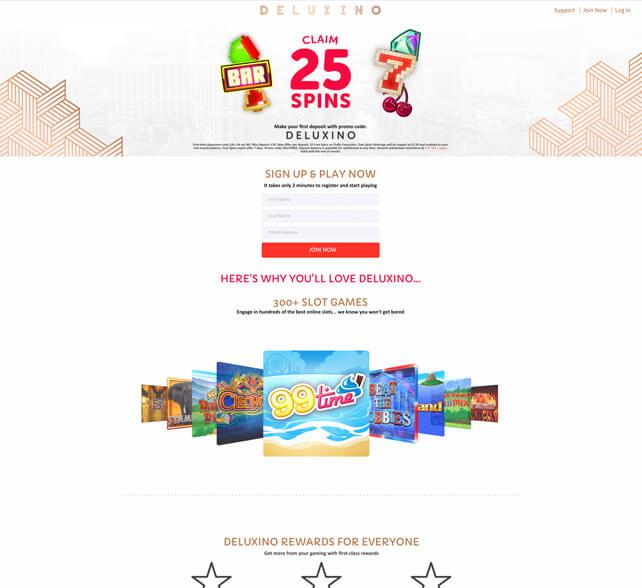 Licensed in the United Kingdom
Deluxino is a brilliant new online casino that features a good selection of casino and slot games, reliable customer support services and exciting wager-free bonuses.
A good selection of over 400 slot games to play from
Exciting rewards and bonuses for everyone
A mobile optimized casino website for on-the-go players
Customer support services offered on limited hours of the day
No live chat feature

No cryptocurrencies accepted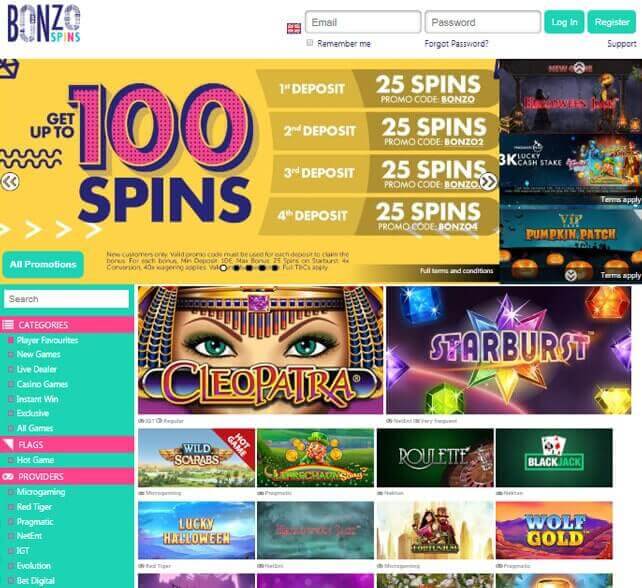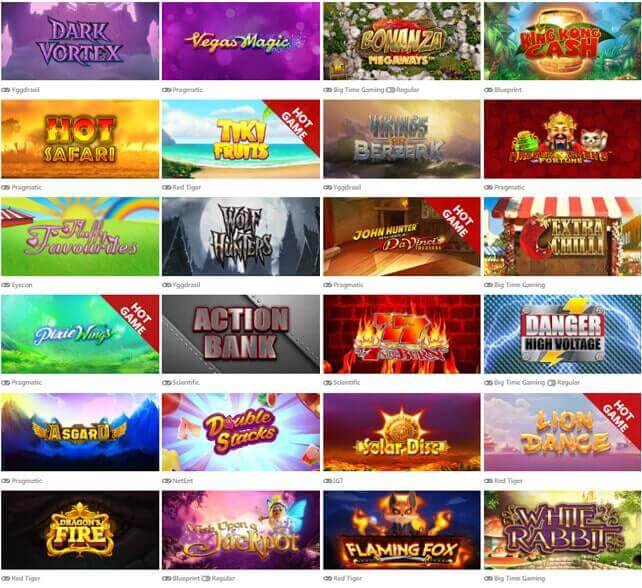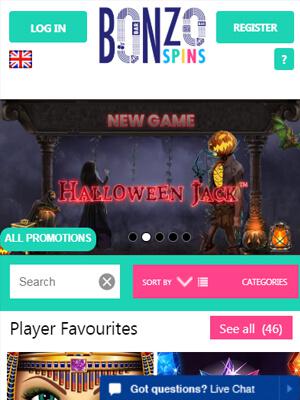 Licensed in the United Kingdom
A brilliant casino featuring the best slots and casino games for mobile, tablet and desktop players.
A wide range of bonuses and offers for all players
An exciting and rewarding VIP scheme for loyal players
A good selection of casino games from powerful software providers
Casino unavailable in so many countries
Limited range of games

Last update: 5 days ago
Up to 500 Bonus Spins
Deposit bonus
No cryptocurrencies accepted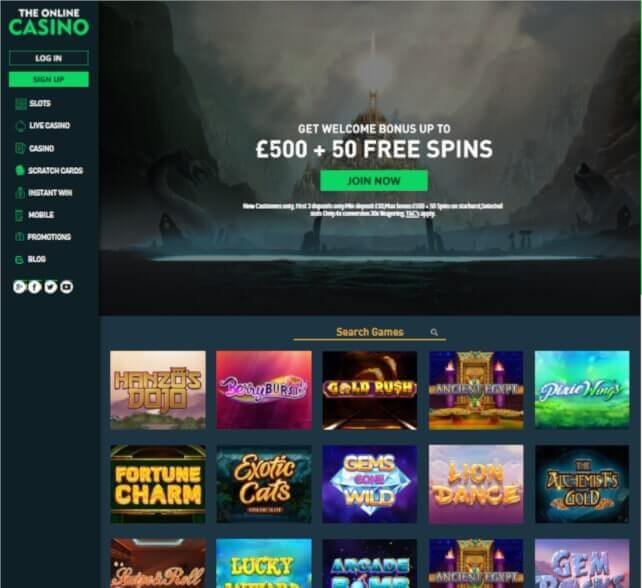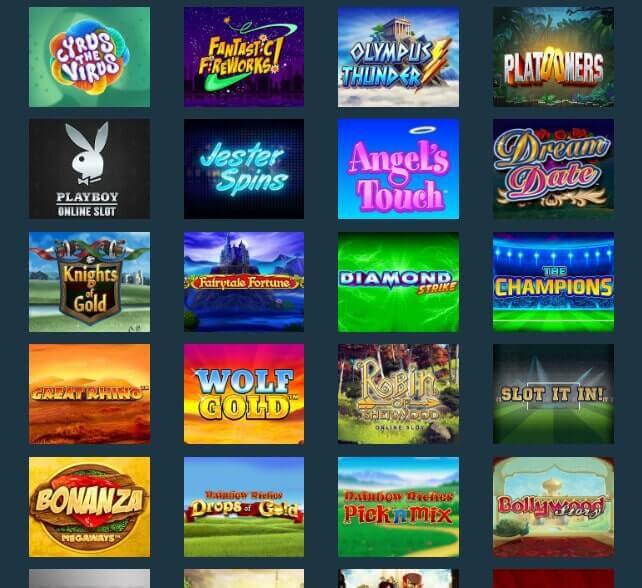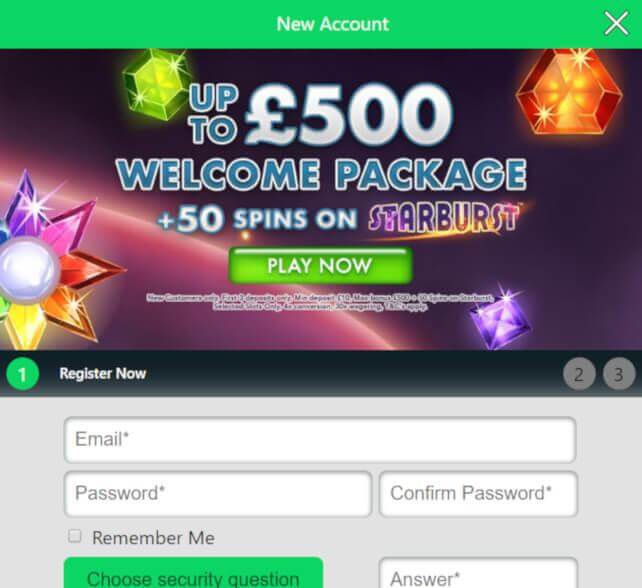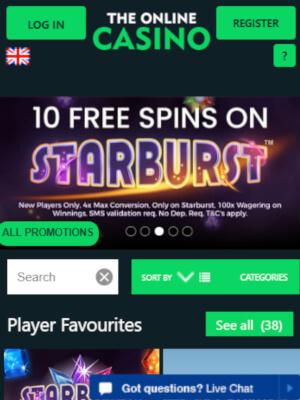 Licensed in the United Kingdom
A great online casino offering a great selection of casino and slot games for your mobile, tablet and desktop.
An exciting no deposit bonus of 10 bonus spins to get you started
A good selection of over 400 casino games to play from
24/7 customer support services available throughout the day and night
No mobile app for mobile players
Number of casino games available is lower than its' competitors.

100% up to £100 + 10 Bonus Spins
No cryptocurrencies accepted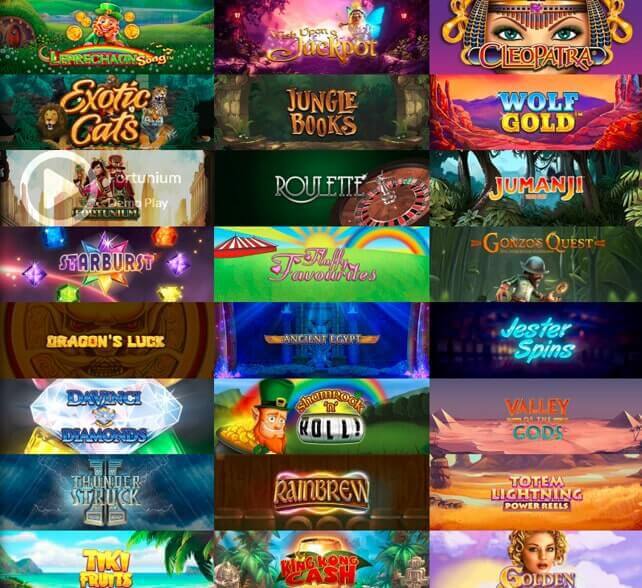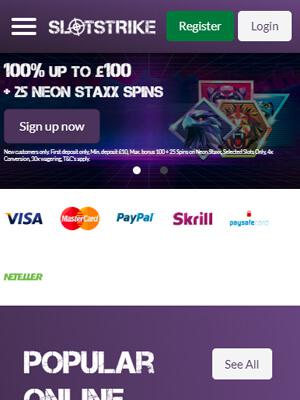 Licensed in the United Kingdom
An exciting online casino for all types of mobile players.
A large selection of over 540 casino games for players to choose from
Exciting promotions and bonus offer for all players
Mobile optimized casino for mobile gamers
Customer support services available for limited hours
Few payment options available

100% up to £100 + 100 bonus spins
No cryptocurrencies accepted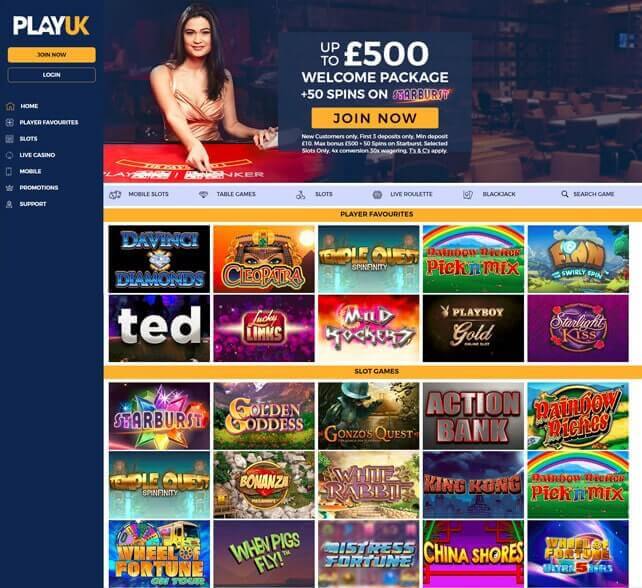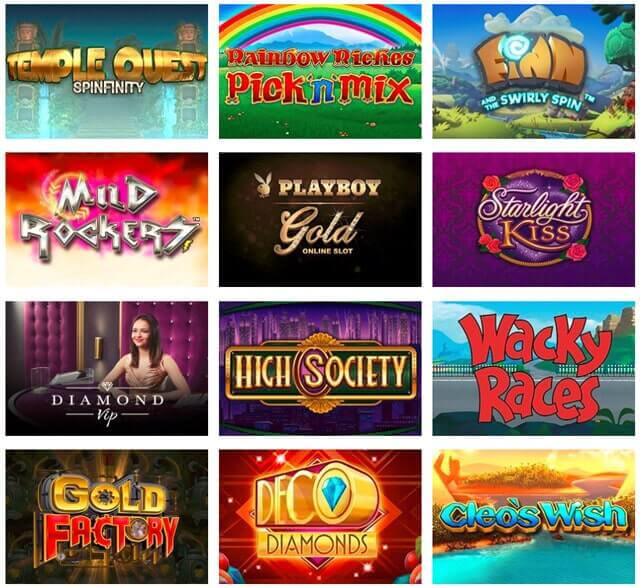 Licensed in the United Kingdom
A bold online casino offering a wide range of high-tech casino games.
Up to £850 + 50 bonus spins in total
A wide range of high-tech casino games
Customer support services available 24/7
Limited payment options available

Up to 500 free spins to enjoy on first deposit
Deposit bonus
No cryptocurrencies accepted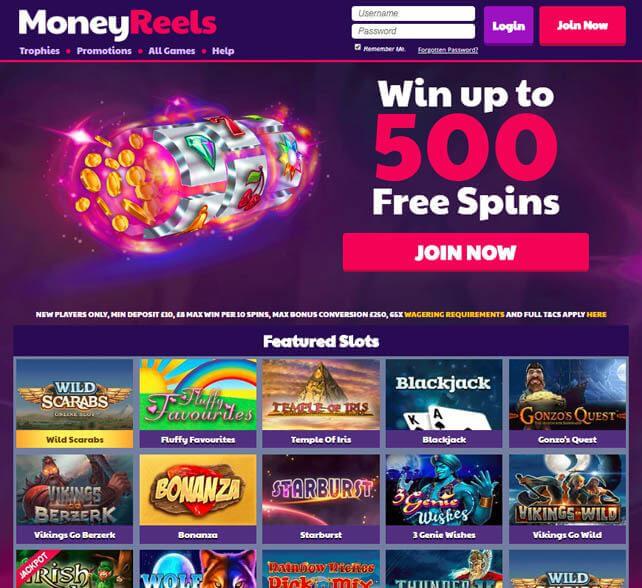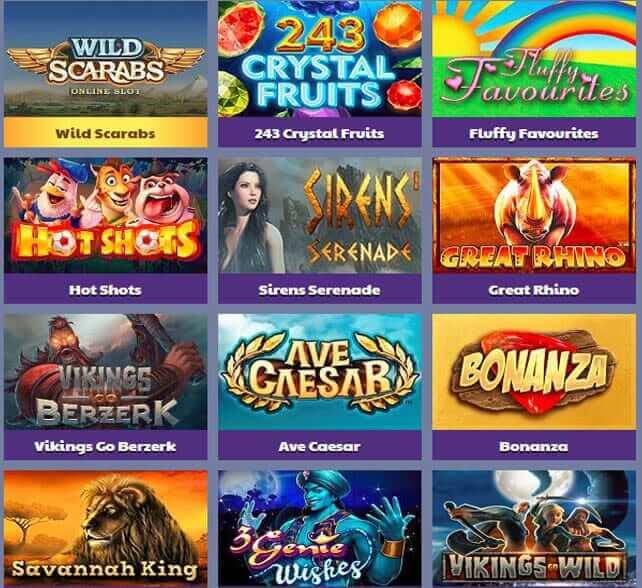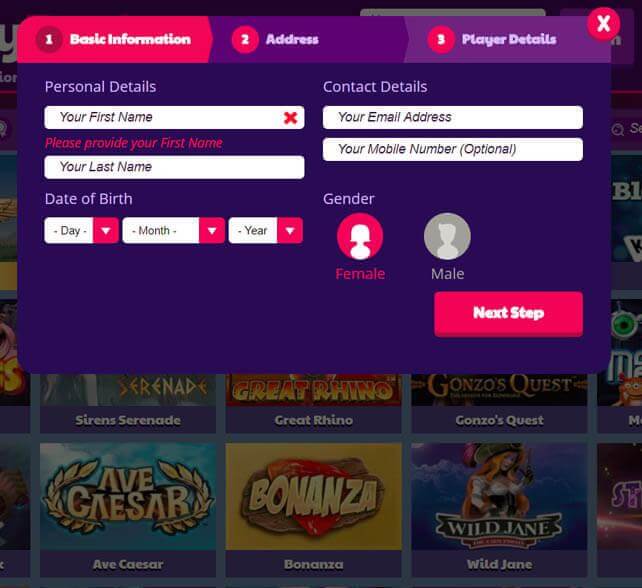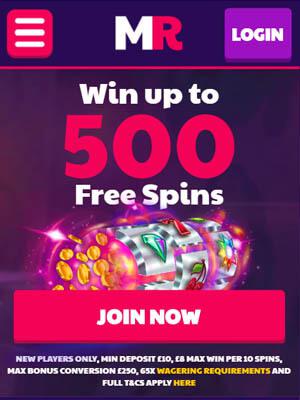 Licensed in the United Kingdom
An amazing online casino offering over 500 casino games to play from.
An exciting welcome offer for new players
Round the clock customer support services available
A wide range of casino games to choose from
Limited payment options available for players
Casino not available on a mobile app.
Features of the Gibraltar Gambling Licence
The key feature of a gambling licence issued in Gibraltar is the ability to use it beyond the territory itself. This makes it much more of an international licence when compared to those issued by specific country gambling regulators such as the UKGC.
The Gibraltar Gambling Act 2005 (Gambling Act) sets out the details to provide licensing and regulation for land-based gambling and remote gambling. This act is fundamentally based on the UK Gambling Act of the same year and provides these key points:
It sets out the guidelines to be followed.
Makes provision for the form of application for a gaming licence.
Establishes the standards with which existing and prospective operators are expected to comply.
The GGC issues a number of licences which cover various aspects of online gambling. They have the authority to issue licences for:
Online casinos
Online poker
Sportsbooks
Lotteries
Online gambling sites which are granted a licence will then be closely monitored and audited to ensure compliance and a safe playing environment.
Responsibilities of the Gibraltar Gambling Commission
The Gibraltar Gambling Commission (GGC) undertakes a wide range of responsibilities to ensure that its high standards of player safety are maintained at all times.
These responsibilities fall into a few key areas, some of the main ones are as follows.
Marketing Guidelines – ensuring that all gambling promotions and advertising comply with their strict guidelines, i.e. no advertising aimed at anyone under 18 years of age.
Customer Data Protection – licensed operators must carry out appropriate checks to ensure all player data is accurate and legal.
Operator Location – the GGC requires gambling providers to be mainly based in Gibraltar if they hold one of their licences.
Anti-Money Laundering – there are tough guidelines which licensed sites have to comply with in terms of detecting and reporting any money laundering activities.
Strict Operating Standards – the GGC has a set of 13 'standards' which operators must comply with. These cover everything from underage gambling to compliance and testing and are rigorously enforced.
Operator Testing – independent testing bodies which are approved by the GGC are used to make sure that all games are operating fairly.
How to Tell if You Are Playing at a GGC Licensed Casino
Playing at GGC licensed casinos helps players to stay safe in their online gambling activities due to the stringent control and regulation the licence provides. Therefore, it is always good to ensure that any gambling operator which is claiming to hold a GGC licence actually does so.
The simplest check to perform is to have a look at the footer of any sportsbook or online casino. Here it should clearly state, or not, that the operator is officially licensed by the Gibraltar Gambling Commission.
As of February 2020, there were 37 licensed operators which are all listed on the official Government of Gibraltar website. Therefore, if a player is in any doubt about the validity of a GGC licence, they can reassure themselves with a quick cross-checking of the official list.
Benefits of the Gibraltar Gambling Licence
For gambling site operators, a key benefit of getting a Gibraltar Gambling Commission licence is the international appeal. Unlike licence providers such as the UKGC who only cover their own territories, a GGC licence can be used to cover players outside of Gibraltar.
New casino sites and sportsbooks can also benefit from the trust factor of having a GGC licence. It is a highly respected and long-established international licensing authority which players have come to know and trust. With a list of less than 40 licensed operators, being approved by the GGC can be seen as a true badge of honour.
From the players perspective, they know that they are well protected in terms of fairness, fraud and personal data when they sign up with any casino holding a GGC licence. Providers have high standards to maintain and will do their best to ensure that there are no complaints brought against them.
Risks of a Gibraltar Gambling Licence
There is always a risk that countries with their own licencing system may not permit their residents to play at casinos with a GGC licence. This could simply be from a national tax perspective, where they would try and encourage players to stick to local casinos only.
Any future changes or challenges to the GGC legislation could also pose a risk to casino operators and players alike. Gambling operators have to invest a lot of time and money to gain a GGC licence and are required to physically locate their businesses in Gibraltar. Losing a licence would mean a massive real-world upheaval of their operations.
From a players' point of view, they need to be aware of the power of the Gibraltar Betting and Gaming Association. This is a trade association representing online gambling businesses with remote gambling licences issued in Gibraltar. It's a club for the big boys of the online casino world and can hold a lot of sway over any future decisions from the GGC. They might put up a fight against any changes which impact their businesses but are intended to benefit players.
Recent Legislative Changes
The introduction of the Gambling Act in 2005 was the last major piece of legislation which was passed in terms of gambling in Gibraltar. This included a specific provision for the offering of gambling via remote means, i.e. online casinos and bookmakers.
There have been no other significant changes or additions to the online gambling legislation and regulatory framework in Gibraltar since this. However, in 2019 the government of Gibraltar announced a general review of the gambling licensing and regulatory framework. It is yet to be seen if any major changes are on the horizon.
Complaints Against the Gibraltar Gambling Licence
Playing at online casinos or sportsbooks licensed by the GGC should help to ensure that players will have a fair and safe gaming experience. If an issue should arise, then it is advised that the player tries to resolve it with the gambling provider first before contacting the GGC.
That said, the GGC has a solid reputation for responding to and investigating player complaints which is always good to know.
GGC FAQs
We've done our best to answer most commonly asked questions when it comes to casinos licensed by Gibraltar Gambling Commission.
1. How much does a GGC licence cost?
Licence and administration fees are charged annually as follows:
Remote Gaming B2C Operator – £100,000.
Remote Betting B2C Operator – £100,000.
Other Remote B2C Gambling Products – £100,000.
2. What games can be played at GGC licensed casinos?
Casino operators can offer their full range of games, including live casino, video slots and poker, as they would under most international casino licences. The GGC does not impose any major restrictions on this beyond testing to ensure that the games offered are fair and safe for players.
3. Is there a minimum age for players at GGC licensed casinos?
Anyone looking to gamble using a provider licensed by the Gibraltar Gambling Commission must be over 18 years of age. Any operators found to be non-compliant with this rule will face heavy fines and may even have their licence revoked.
4. Where in the world can you gamble with the GGC licence?
Anyone wishing to gamble at a provider using a GGC licence will need to check with the gambling laws of their own country first. The licence is valid and recognised outside of Gibraltar, but it is down to individual countries on how they interpret the legality of this. Very often, if a country issues its own gambling licences to online betting and casinos sites, these will take preference.
5. What responsible gaming measures are in place?
The GGC states that gambling operators should have "defined systems in place to enable customers to request to be self-excluded". Therefore it is down to each individual licence holder to put measures in place to protect players. There is no central database of self-excluded players. The GGC encourages operators to use established systems such as GamCare, eCogra and RGA.
6. Are GGC licensed casinos safe for online players?
As previously mentioned, licences issued by the Gibraltar Gambling Commission are highly regarded by many casino players. Thanks to the stringent checks for fairness and safety required to obtain and keep a licence, it provides players with a high level of protection.
7. Are there any casino bonuses available at GGC licensed sites?
Casinos operating under a GGC licence can offer casino bonuses to new and existing players. These might be in the form of free spins, cashback, bonus cash or another type of incentive. The exact nature of the bonus a player can claim may be determined by the location they are playing from rather than the casino licence.