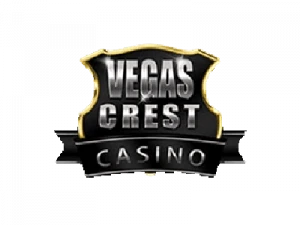 Vegas Crest, an all-time veteran in the online casinos scene, is offering its players a chance to win £/€/$ 3000 as a part of the casino's Easter celebrations. The month-long program will commence from April 1st and continue until April 30th. Vegas Crest was launched in May 2014 and is well known for its generosity towards loyal players. It is licensed in Curacao and has a pan-European fan base. The casino is clearly for professional players who want a reliable and long-term online casino partner. It designs its promotions and policies to attract faithful customers and spoils them with over-the-top services and products.
New Easter Bonuses & Promos at Vegas Crest Casino
The welcome bonus of Vegas Crest had shocked the industry during its inception and is still one of the few casinos that lavishly rewards players. For starters, the casino provides 10 free spins upon registration, which can only be used in The Tipsy Tourist Casino game. For deposits, the casino doles out 200% deposit bonus of up to £/€/$ 1000 for your first deposit. You will also get 30 Free Spins along with your cashback, which can be used on the Pinocchio Casino game. This is followed by 300% return of up to £/€/$ 1500, plus 60 free spins, on your second deposit at the casino. The free spins from your second deposit can only be used in Fruit Zen 3D Slot. The Welcome Bonus amount has a minimum wagering of 30x, while the free spins have a wagering of 99 times (99x) their value. Get your bonus now.
Easter Slots Tourney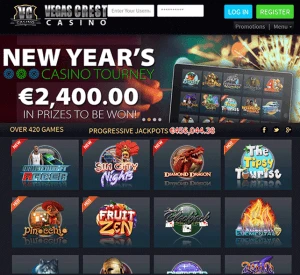 The casino has launched an exciting tournament from 1st April for celebrating Easter. Vegas Crest promises to pay out £/€/$ 3000 in total in casino bonuses to 25 lucky winners. The rules of the tournament are simple. Your total win in any of the 500 games in the casino will be considered as a ticker of your position. The more amount you win through the casino games, the higher will be your chance of winning the highest cash prize. In the case of identical winning amounts for two or more players, the one who won in the shortest period of time will be declared the winner. All your winnings from April 1st to 30th April will be considered. You don't have to separately enroll for the tournament and all your winnings are automatically calculated.
The first prize of the casino is pegged at £/€/$ 1000 in real cash. The cash prize won through the Easter Slots Tourney is without any wagering obligation and you can put a withdrawal request on it immediately. The second winner will get $500 of bonus cash while the third, fourth and fifth positions will get £/€/$ 350, £/€/$ 250, £/€/$ 150 of bonus money respectively. Each position from 6th to 10th will receive £/€/$75 worth of Casino Bonus, while the rest up to 25th position will get £/€/$ 25 each. The bonus cash has a wagering of 30x before requesting a withdrawal. You need to make at least one single deposit at the casino to be eligible for the tournament.
Get your bonus now.

Author
Senior Editor
4 Articles
4 Articles
Chris Odegarden is a casino expert and a Senior Editor at NewCasinos.com. He started his career as a journalist but moved onto copywriting and started his own company before entering the casino industry almost a decade ago. Since then, he has managed several key casino publications before joining the New Casinos team in 2018. His goal is to make information as clear as possible and to ensure that the reviews, guides and articles published are up to high standards. Odegarden is a passionate but careful gambler, which has also informed his focus on responsible gambling. He is the originator of the initiative StartTheDebate, which looks at problematic gambling, especially among children in the UK. The project lead him to Westminster where he was invited to speak to MPs to find ways to bring changes to current regulations. Odegarden continues to use NewCasinos.com to ensure that casino players can make informed choices, including producing a long line of expert casino guides to help you optimize your odds.
More info on Christoffer Odegarden