Swedish Online Gambling Restrictions Terminated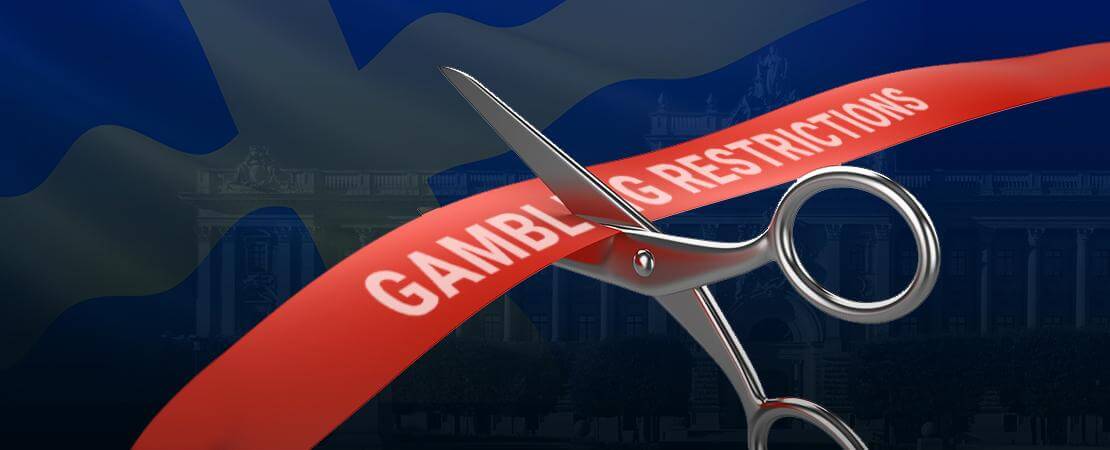 The temporary gambling measures, which were introduced back in 2019, have now ended on the 14th of November, as the Swedish government has confirmed it.
Gambling measures cease to apply
It was confirmed in May that the Swedish temporary gambling restrictions, which have been changed on several occasions, have now come to an end. A deposit limit of SEK 5,000, a welcome bonus limit that amounted to a maximum welcome bonus value of 100 SEK, and limits on playing time have ended on the 14th of November and no longer apply at online casinos with Swedish gambling licenses. This means that people who are living in Sweden and are playing on casinos with Swedish license can now:
Be offered welcome bonuses worth more than 100 SEK.
Deposit more than 5000 SEK per week, per casino.
Don't have to define playing time, like session limit.
Earlier this year, the Swedish Ministry of Finance (Swedish: Finansdepartementet) suggested that gambling marketing should be characterized by exceptional moderation to protect its consumers. This proposal may start to apply in July next year. The Swedish Trade Association for Online Gambling, or BOS, strongly criticized the suggestion, as it often criticized the extension of gambling restrictions.
Swedish Gambling Authority to evaluate the measures
Along with the termination, the Swedish Gambling Authority is also going to evaluate the temporary gambling measures and analyze "how forms of gambling, access to gambling and gambling develop in the short and long term". This was decided by the Swedish government and stated in its press release.
The Swedish Gambling Authority intends to strengthen consumer protection in the online gambling market and prevent public health problems, and therefore new measures will be proposed. The Minister for Social Security, Ardalan Shekarabi, explained that there has been an increase in gambling and can lead to behavioural changes. That is why this assignment has been given, and the government will then determine if further measures are needed.
The Swedish Trade Association for Online Gambling requested the termination of the temporary regulation in September and is now satisfied with the government's decision. The Association emphasizes that a long-term perspective is needed in a regulated gambling market such as Swedish.
By the 15th of March 2022, The Swedish Gaming Authority will submit its report on the assignment regarding the evaluation of the temporary measures.