New CasinoPop Winners for 2017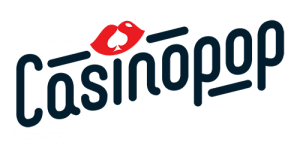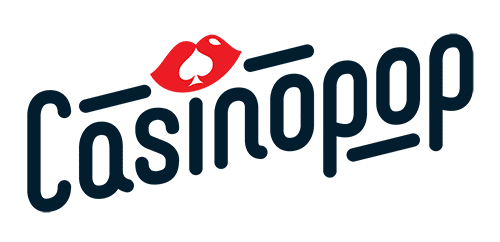 CasinoPop proudly boasts some of the biggest winners in the online casinos industry. Here we tell you about some of our luckiest players to date for some inspiration to play. Taking some inspiration from the pop art movement of the past, this internet casino offers a retro feel in a modern environment that will appeal to all. This online casino is as good-looking as it is entertaining, and players will be welcomed with a variety of top class casino bonuses that will put lesser casinos to shame.
Alex wins big within hours of signing up at CasinoPop
It is a dream of all online casino gamblers to win as soon as you sign up. But does this stroke of good luck ever actually happen? Yes it does! Just ask CasinoPop player Alex, who joined CasinoPop recently and instantly changed his life. Alex signed up to CasinoPop at 23:06 on 27 March 2017 to play his favourite classic slot Mega Joker. This high volatility game is not for the faint-hearted, but that only means that the rewards are even greater. This was definitely the case with Alex, who, after just 15 minutes of playing, was up €1,500. Eighteen minutes later he was up €4 000, and then, just a few minutes after midnight, the unimaginable happened when his €10 bet triggered the Mega Joker jackpot. By the time the sun was up, Alex was €35,785 richer.
Dead and Alive gave Scott life in a single spin!
In a single spin, player Scott got into the free spins mode playing Dead and Alive and managed to almost completely fill the board with Wanted posters. Soon, Scott was playing his way to a reward of £23,653, which he won in a single spin! Below is a brief snipper of the interview between winner Scott and a CasinoPop representative.
Roy: Big congratulations on the win in Dead or Alive. How does this win stack up to your other fortunes in the past?
Scott: I've played a lot and won on Dead or Alive before, the bonus round with the potential 5 wilds is huge but I've never won anything with a stake multiplier of this size, even bigger than the price for Leicester to win last season's Premier League!
Roy: Dead or Alive was your lucky slot this time. Is it one of those games you play most of all, or was it just pure coincidence you chose it this time?
Scott: I do tend to play this more often than others. I prefer the excitement of these types of games that can give back big sized wins.
Roy: Did you encounter any difficulties withdrawing or did everything proceed as you hoped?
Scott: Everything went better than I could have imagined, I've read some horror stories about people not being paid for huge wins so it's always a worry but I can safely say you guys have been fantastic, when asking for ID and letting me know what has gone on at each stage of the process, even though I've never had any issues with you before this either.
For the entire interview, visit the CasinoPop promotions page. Join CasinoPop today for your chance to be the next big winner. Simple join the casino, claim the welcome bonus of a cool 600 £/€/$ + 100 bonus spins on your first deposit or the 200% welcome bonus package up to a maximum of 75 £/€/$ on your first deposit and start your winning journey.