New Online Sports Betting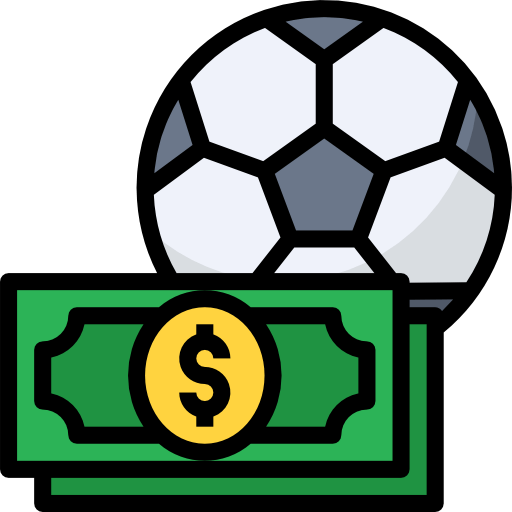 Online sports betting is enjoyed by many punters all around the world. It's now more accessible than ever thanks to the increase in new betting websites, allowing you to bet 24/7 on a vast range of sports.
You may have already placed a bet in a land-based bookie and have some knowledge of sports betting, or you may be a complete beginner. No matter what stage you are at, you'll find everything you need in this guide to ensure you get the most out of your sports betting experience.
We'll introduce you to many new sports betting sites, guiding you through the process of choosing one to best suit your needs. As well as passing on our expert knowledge with useful strategies to give your bets a boost.
– What Games Do New Sportsbooks Offer?
– How are the Odds Calculated
– Types of Bets
– Online Sports Betting Strategies
– FAQs
All The Latest Betting Sites 2023
With so many new online betting sites out there, it can be tricky to narrow down the search and find one that's suitable for you.
This is why you'll find a list below of all the latest platforms. Each one has been expertly reviewed by us so that you can make an informed choice. You'll also find a range of new UK betting sites specially set up for UK players.
Last update:
December 16, 2022
New Betting Sites UK
Many people in different countries around the world enjoy online sports betting with few restrictions. It's important to remember that the UK market is quite different.
Let's take a look at the main differences and restrictions that new sportsbook UK punters need to bear in mind:
The UKGC: Online sports and land-based betting are legal in the UK if the site or bookies you use is regulated by the UKGC (United Kingdom Gambling Commission). There are no other gambling licenses that apply to the UK, unlike other countries. You can rest assured that any of the new sports betting sites UK that you find in this guide are licensed to the UKGC.
Credit Cards: The UKGC enforced a nationwide ban on the use of credit cards to place bets with, in April 2020.
Withdrawals: New UK betting sites must not impose any maximum withdrawal limits. Leaving punters to cash out their entire balance at any time.
Odds: You'll notice that these are displayed at the latest betting sites UK in the fractions format. Whilst other sites around the world will use either American or decimal odds.
What We Consider When Vetting New Betting Sites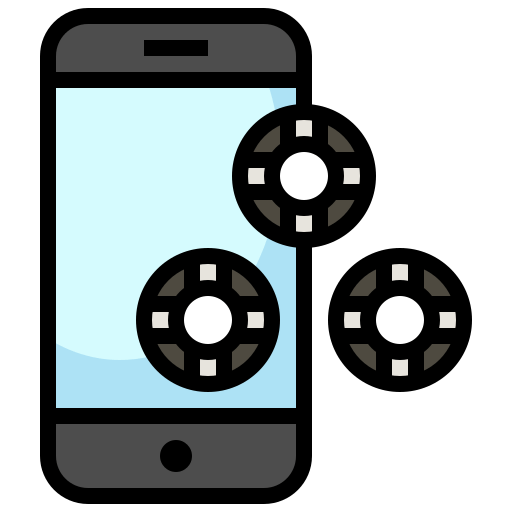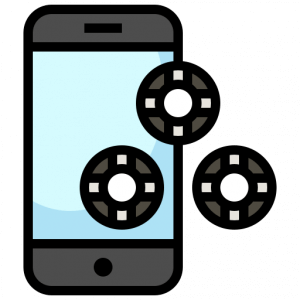 There are various factors that we look at when reviewing any new sports betting site. We want you to have a safe, reliable, and responsible experience.
But we also want you to enjoy decent casino bonuses, great odds, and ultimately have fun.
Security and Responsible Gaming
We examine a site's security measures and check that your details will be kept safe. We also want you to bet responsibly, so we check that sites offer limits, self exclusions and the relevant support is available.
Payments
We check into a site's payment options and processes, how long these take, the methods available, and any applicable fees.
Sports and Betting Variety
We review the types of sports available, whether a site offers live bets, live streams etc.
Customer Service
We test this rigorously, check the opening times and how fast you can expect the answers to your questions.
Signing up & Making Deposits at New Betting Sites
Here are some of the main things to check when signing up to a new betting site:
Payment options: check that you have the correct method to place a deposit.
Payment fees: are these charged on deposits and/or withdrawals?
Minimum bet amount: check that you can afford to bet at your chosen site.
Maximum allowed winnings: are there any limits?
Rules on voided bets: will you receive your bet back?
Withdrawal time: how soon will you receive your winnings?
Welcome offer: will you get anything for free when you sign up?
Loyalty/VIP scheme: If you decide to become a regular player, will you be rewarded for this?
Signing up usually takes a few minutes and will involve inputting some basic details into an online form. You're then ready to go and make your first deposit.
Depositing:
There are a few things to bear in mind at this stage:
Sport betting sites will normally return winnings to the original depositing payment method.
You will be asked at some stage to verify your identity. This is usually a case of sending over some photo ID, proof of address and proof of payment method by email. Once you have done this, you won't need to do it again.
If you are making large and regular deposits at a new sportsbook UK site then you may be asked to prove that you can afford this. This check is a regulation from the UKGC and is in place to protect you, so don't feel annoyed by it.
With some online sports betting sites or casinos, if you deposit with Skrill or Neteller you will not be eligible to claim a welcome bonus.
What Games Do New Sportsbooks Offer?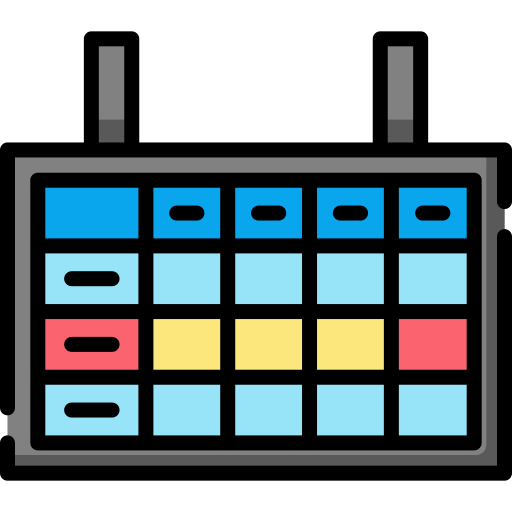 You'll notice a huge amount of different sports available at many of the latest betting sites. And it's not just about mainstream choices either, there are some exciting niche options too.
The most common sports markets you'll find at online bookmakers are football, rugby, cricket, horse racing, tennis, American football, darts, golf, ice hockey, baseball, and others. You'll usually have access to fixtures from across the globe in each, presented in an easy-to-follow format.
Sports betting fixtures are usually listed on a site's homepage, allowing you to browse quickly and easily.
Football Betting Sites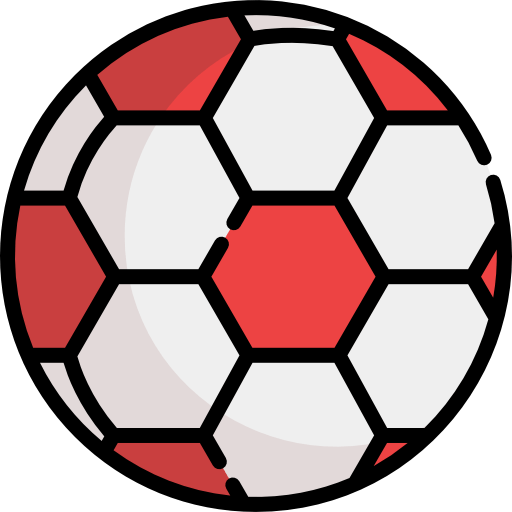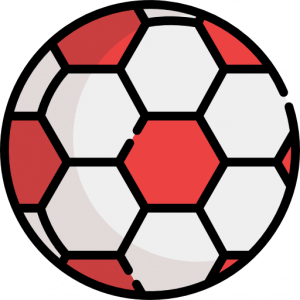 Football is by far the most popular of all sports to bet on. And it's the most common sport on offer at many new betting sites too.
You'll be able to choose from a massive range of bets, cashouts, and bet builders. As well as some great features like Acca insurance and live betting.
Expect to find fixtures from many countries and leagues, from Champions League to La Liga to smaller tournaments in South America and Asia. Think about a football team and you find a sports site offering betting options for it.
Cricket Betting Sites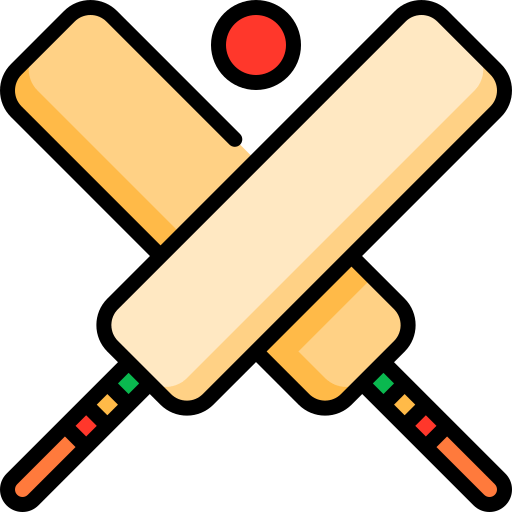 Cricket betting is incredibly popular in the UK, Europe and India. And there are many sportsbook sites out there that offer you the chance to place a variety of bets on this traditional game.
Good cricket betting sites should offer live streams of games as well as betting on over/underruns.
Darts Betting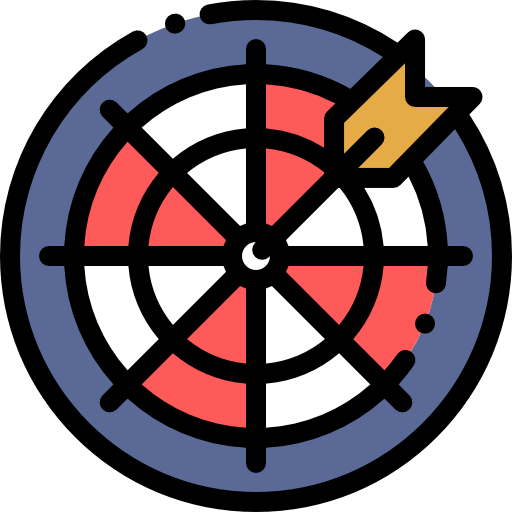 Most new sports betting sites will offer odds on the major darts competitions around the world. But you'll also find on the larger sites that you can bet on a wider range of smaller tournaments and leagues.
Expect to find European Gran Prix, International Darts Open, Women Series Grand Slam and many other international competitions on most sites.
Horse Racing Bets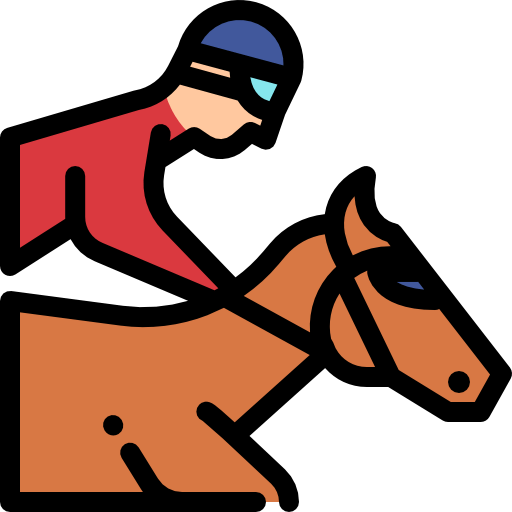 Horse racing betting is incredibly popular all over the world, but especially in the UK and Ireland. And thanks to the rise in popularity of online sports betting sites, you can place your bets quickly and easily.
A huge variety of different events and races are constantly happening in many places around the world so do not fret if Cheltenham is not
Live Betting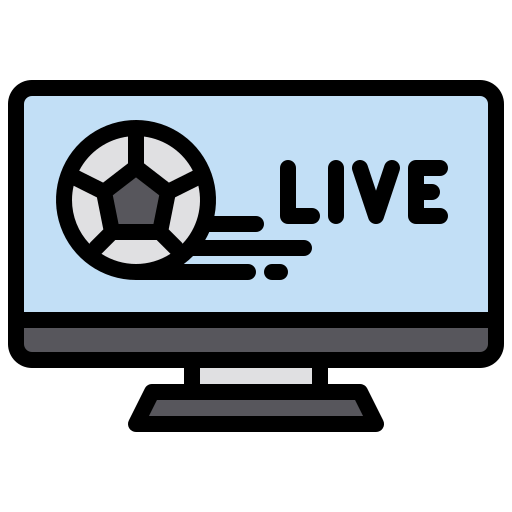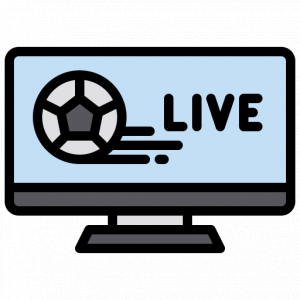 A terrific feature at online bookmakers. Live sports betting allows you to place wagers on a game, race, or other events that are currently underway – no matter how far through it is, no matter what the score, you'll be able to put a bet on. This is an exceptional option if you want to put a bet on a specific event but missed the start.
Cashouts often pop up randomly during live games. If you feel you've made a mistake then you can use this function to redeem your bet.
Live betting gives you the freedom to place fresh wagers if you feel your original one is unlikely to secure a win. You may change your mind depending on your team's performance, on an individual player's behaviour, or just have a gut feeling that you made a mistake, or even cash-out altogether.
Fantasy Sports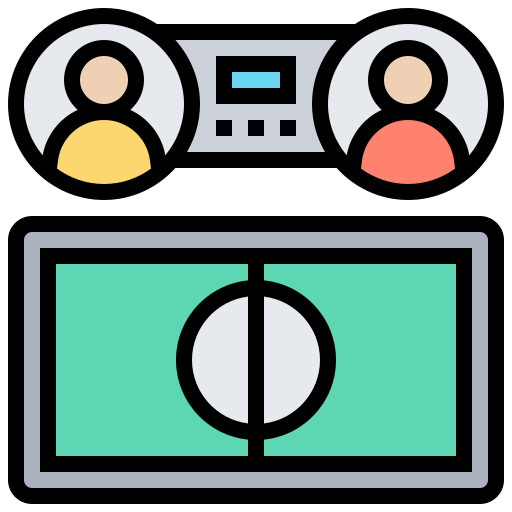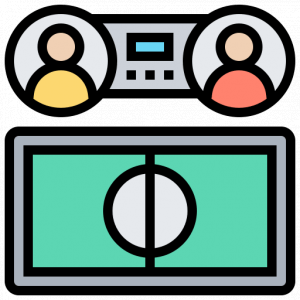 Traditionally, fans get together, create teams of their favourite players, and winners are picked based on the statistical performance of said teams/players in the real world. Numerous high-profile websites (such as FanDuel or DraftKings) are dedicated to fantasy sports.
This exciting market gives you the chance to build your own team of players and pit them against other teams in fantasy leagues for a chance to make some cash while at it.
Your team will 'play' in real-life events and score points based on in-game achievements.
eSports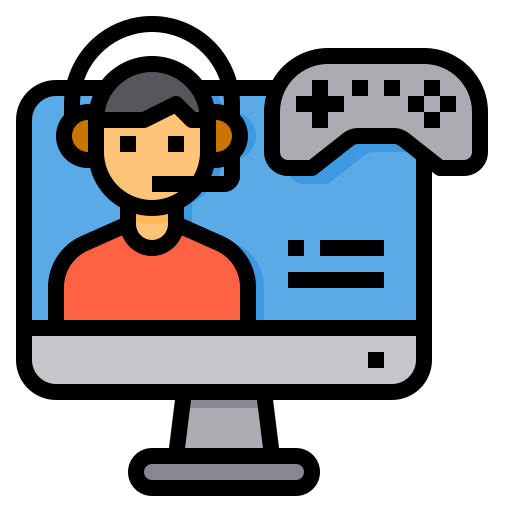 You can place bets on the outcomes of video games being played by professionals all around the world. Famous eSports tournaments include The International, Major League Gaming, Halo Championship Series, Intel Extreme Masters, and many others.
Games at the contests' core are Counter-Strike: Global Offensive, Dota 2, StarCraft II, Halo, League of Legends, and Overwatch, to name a few. Take a look at our guide to find a list of esports betting sites.
Virtual Sports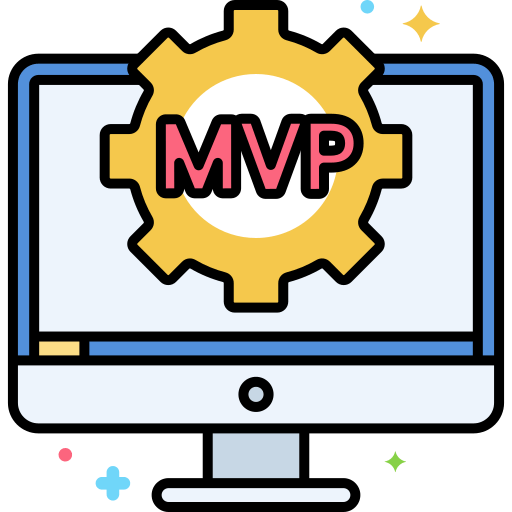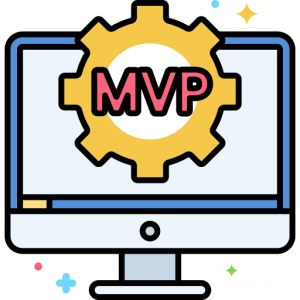 These exciting games are powered by an RNG and offer you the opportunity to place bets on virtual events that happen 24/7. You'll be able to watch the game/event take place with highly realistic visuals and sounds. Without the need to wait for a real-life event to kick off. All you need to take into consideration are the odds.
This provides a faster, simpler alternative to real-sports betting. With the likes of football, baseball, ice hockey, and horse racing, you're subject to certain restrictions. For a start, you can only choose from those games, races, and matches available – let's say you want to put a wager on a greyhound race, but none are set to take place for the rest of the day?
Most reputable online bookmakers offer virtual sports, with a selection of different ones available – usually greyhound racing, horse racing, football, motor racing, and Speedway.
Given its differences to sports betting, we have a specific virtual sports betting guide if this is what tickles your fancy.
Any others?
We couldn't possibly fit into this guide all of the sports betting options available for you. We've covered the most popular ones but there are more different markets becoming available all the time:
Martial arts (UFC, etc)
F1 (Nascar, dirt tracks, etc)
Tennis
Hockey
Table Tennis
Basketball
Baseball
Rugby
Golf
Greyhound racing
How are the Odds Calculated at New Sports Betting Sites?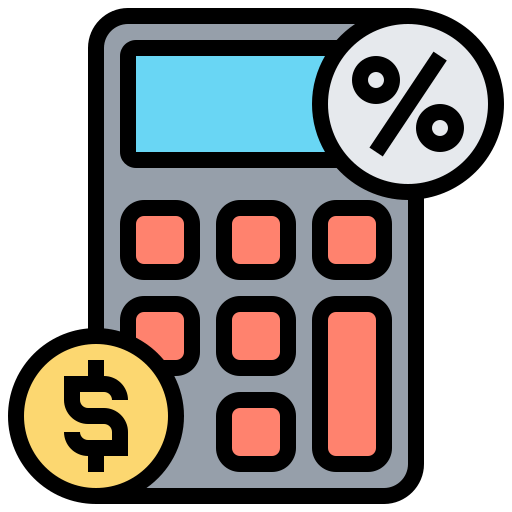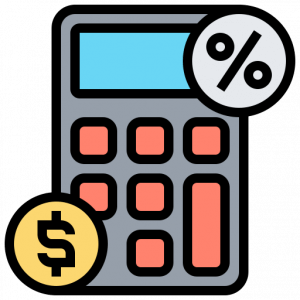 Odds can be one of the most confusing, and intimidating, aspects of online sports betting. When you visit any online bookmaker for the first time, you'll see countless odds presented in many formats – they'll likely look like nothing more than random numbers to total newcomers.
Sports betting is all about examining the probability of a specific outcome occurring. They are essential to understanding betting, and they work the same across all types of betting. Whether it is Premier League, Daytona 500 or Mayweather odds, once you understand them, you feel much more comfortable placing sports bets.
Odds can be presented in three different formats: American, Fractional, and Decimal. Let's look at each of these.
Fractional Odds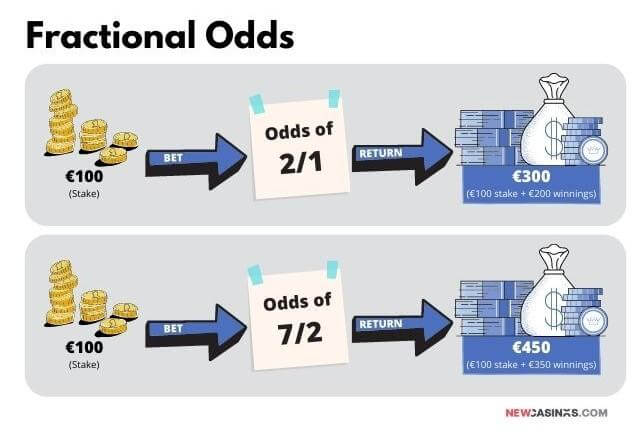 These are often known as British odds and are most commonly found at new UK betting sites. They are presented with a slash or hyphen, for example, 10/1 or 10-1 and are verbalised as 'ten-to-one'.
With a 10/1 or 10-1 bet you would get a £10 prize for each £1 that you bet on an outcome. You'll also get the £1 stake back too – basically, the fractional odds format applies to the ratio of profit you stand to make.
This is a very simple system and is ideal for newcomers thanks to it is essentially telling you exactly what to expect.
Its format can vary, too: if you see an option of 4/2, this would bring you £4 for every £2 you make, as well as that stake back, resulting in £6.
The numbers on either side of that slash or hyphen can change based on the event set to take place, which can be confusing at first glance.
Just keep referring back to the simple definition of this system and you'll be fine.
Decimal Odds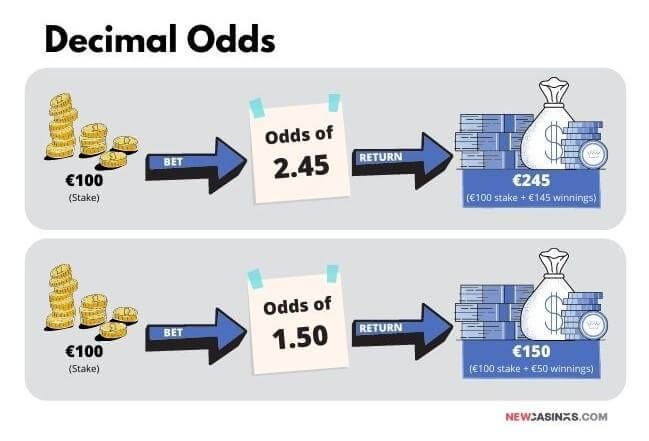 These tend to be more popular in such places as Australia, Canada, and Europe in general.
Many betting fans find decimal odds one of the easiest formats to follow and allow for spotting an event's favourites and underdogs much easily.
Basically, the decimal odd figure relates to the winnings you can expect to get for every €1 you bet – the number covers your entire potential return, instead of just the profit.
So, your stake is factored into the decimal number, without any need to add your wager back into the overall amount.
For example, if you were to place a wager of €1 on a team or player with odds of 2.20, you'd win €2.20 back overall.
If you wagered €100 on the same odds, this would be €220 in total. If you were to bet on a higher number, your return would be higher.
American Odds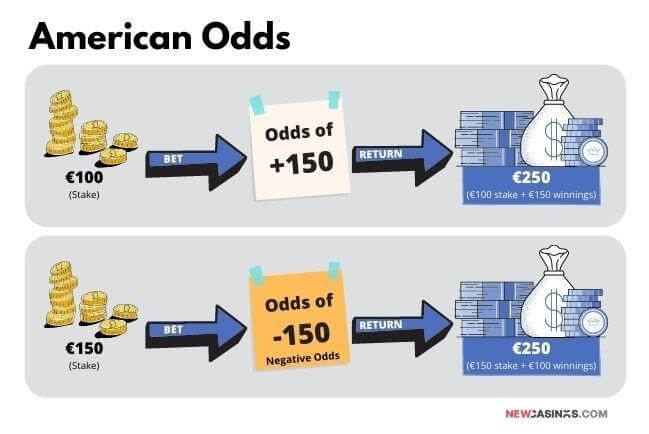 If you're using an American sportsbook, you'll see that their odds are displayed in a completely different way to the UK format you may be used to.
The American system of betting on a favourite revolves showing how much money you would need to wager, based around $100 and odds are displayed with either an '-' or an '+' sign.
So, if you go to place a bet on a game where the odds of a specific outcome are -150, this means you would have to wager $150 in order to actually win $100 (plus your original $150 back). If you're looking to bet on an underdog in the American style, this involves putting a '+' ahead of the odds.
For instance, betting on a horse with +300 means you need to bet $100 to receive $240 winnings, as well as your stake. If it sounds complicated at first, don't worry – you're not alone, and that's why you will encounter these only if you bet on American sites.
Whichever system you prefer to use, it's key to bear in mind that odds are a guideline only and not a guarantee of a specific outcome: no matter how reliable or experienced a bookmaker is, they cannot predict the future with 100% accuracy.

Different Types of Bets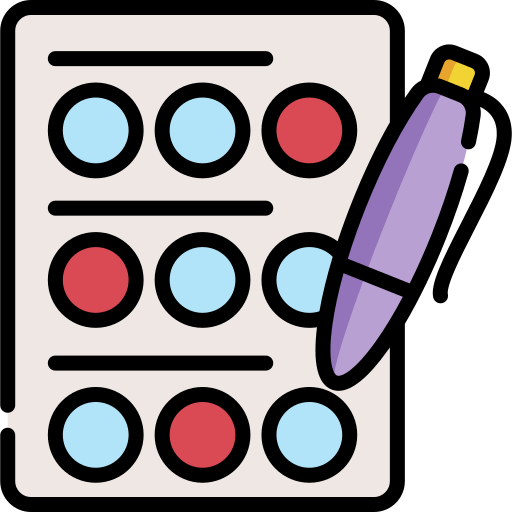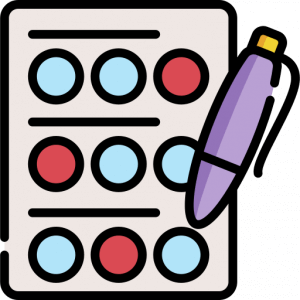 If you are new to online sports betting then you might think that all bets will be the same. As soon as you get to know more options you will be able to make better bets and even apply certain strategies to maximize your winnings.
Let's take a look at the many different types available.
Win/ Money line Bet
The most straightforward of all betting types. You simply bet on the player or team that you think will win.
Point Spreads
You can find these offered in most sports though they are more common in the USA. You'll use one of these if you want to bet on a team/player to 'cover the spread'. The spread is created by the online bookie and involves both sides taking part into equal favourites to win.
Handicap
This type of betting gives more varied wagering options, and a chance to boost your winning potential whilst either improving or reducing the odds.
Points are provided for one side and taken away from the other, but with a different goal: both participating parties are not made equal favourites. Instead, handicap betting is more about giving more varied wagering options, with a chance to boost your chances of a win whilst also reducing or improving the odds themselves.
This works in a fairly straightforward way. A bookmaker will give you a number of handicap options for a specific team, which may be +1, -1, or +2 (for example). In this case, if you choose the +1 option, your team would be given an extra goal for this wager: this would lead to lower odds, as they would have a better chance of winning.
If you choose a -1 option, your team would be deducted a goal, leading to higher odds, while the +2 would add two extra goals. By changing the odds for each bet, you're also altering the potential winnings you stand to receive after the event has ended.
Totals/ Over-Unders
Totals and Over-Unders tend to be used interchangeably. This refers to an online bookmaker establishing a line for the overall number of points (goals, runs etc.) to be scored in any one event.
You would then have the option of wagering on whether the eventual total will be above or below the bookmaker's own line – if you bet above, you're betting 'over' while betting below is betting 'under'. Odds for over and under bets can vary greatly, as one result can be more or less likely than the other.
Prop Bets/ Specials
Proposition bets, or specials, are an interchangeable term for wagers offering a fun experience rather than a serious attempt to win a big prize. These tend to revolve around guesses rather than informed decisions, yet can prove lucrative if you're willing to chance it.
Props typically are wagers with little or no direct impact on the event's overall outcome, such as the time of the first goal, if any players in a game will score a hat trick, who will score the first goal, and so on. These are a quick, easy way to try your luck alongside other bets, or independently of them if you're looking for a wager with a difference.
Futures (or Outrights)
These are based on the overall winners of a specific league, contest or tournament that is ahead of the said contests' start time.
Accumulators
You'll need to choose one or more bets to use an accumulator. These are incredibly popular though can be difficult to win as each of your choices needs to 'win'.
Combination Bets
Combination bets are multiples based around placing more than one wager within a group-bet. However, every choice you make doesn't come under one sole wager.
Your wagers in a combination bet aren't reliant on each other – if you back one outcome which turns out to be wrong yet all others are correct, you'll still pick up your winnings on the latter.
Combination bets are best left to more seasoned bettors or those novices who want to try something a little bit different.

Strategies To Use at New Betting Sites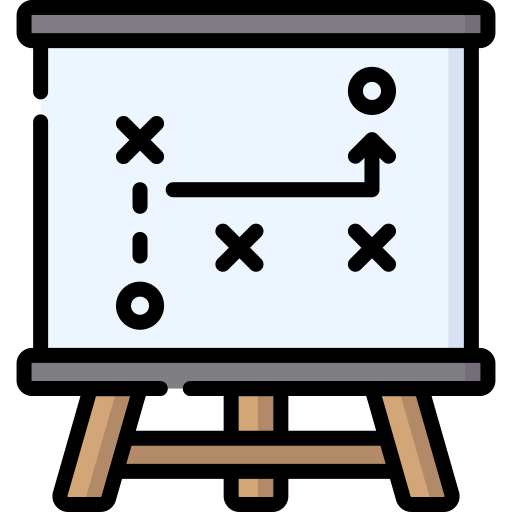 You can base your bets on statistics and existing knowledge of a player/ team but the result will always be dependent on chance.
Online sports betting strategies can help you to alter your wagering techniques and potentially boost your winnings, but not guarantee a certain win. Bear that in mind when reading the strategies below.
Start with What You Know
It makes sense to start making bets online with the teams or sports you know. Don't throw money at an NBA game if you've never even watched a game of basketball in your life, or darts, or cricket. If you're a dedicated football fan, start there.
You might want to begin by wagering on your favourite team – but if they continue to lose your money, don't feel guilty about betting against them in the future. Loyalty shouldn't lead you to keep coming out at a loss if they are performing badly.
Make the Most of Bonuses
New betting sites will offer a range of sign up bonuses. Welcome offers that will give you a match deposit or a free bet. Take time to figure out which site will give you the best deal, and the best head start!
If you'd like to become a regular punter, then check out a site's VIP scheme. As there are some dazzling rewards to be had in exchange for your loyalty.
Comparing Odds
Perhaps you prefer to open accounts at two, three, or more online bookmakers to diversify your betting experience. You might like the Bundesliga odds at one website, but love the presentation at another. Whatever your motivation, another overall benefit to using multiple online bookmakers is comparing odds.
Checking the differences between odds gives you more freedom to boost your potential returns. Even if these variations seem tiny, extra pennies can add up over time. You may even want to place wagers across these websites, to potentially boost your total winnings on a favourite.
Limit Your Blind Bets
Sometimes, you will get lucky when you bet at random – but it's vital that you don't always bet blind. Get used to putting a little bit of research into your wagers. Look into a team's previous performance, studying their wins, their losses, and players' recent injuries; all of these can impact the success of your bet.
Simply betting on a favourite in a sport you don't know can be a fun, easy way to wager – just don't do this every time. Improve your chances of success with a little bit of research.
Avoid Betting 'on Tilt'
Going 'on tilt' is a fairly well-known betting term. This refers to letting your emotions guide your wagering choices, rather than studying odds, performance, data etc.
While trusting your gut instincts can be a smart decision when playing at betting sites, don't rely on them where huge amounts of money are involved. You can let your gut guide you on small wagers, but make informed choices where big cash is at play.
Security & Legality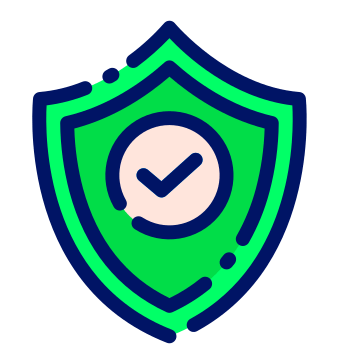 When experiencing the fun of online sports betting we all want to feel safe and secure. As we share our personal and financial data over the internet.
Here at NewCasinos.com we only ever review sites that are licensed by credible gambling authorities. You can feel safe in the knowledge that these sites also have strict security measures, verification processes and well-known payment options.
New Betting Sites FAQs
1. Which new betting site is best?
This is down to your personal preference. And hopefully, after reading this guide you will have an idea of the kind of site that you'd like to sign up to.
2. Which betting sites offer free bets?
You'll find some kind of welcome offer at most new betting sites. These can be made up of deposit matches, free bets, and bonuses. This information is displayed clearly on each of our reviews, as well as the regular promos and bonuses that you'll be eligible for too.
3. Are all betting sites legit?
All of the new betting sites that you'll find at the top of this guide are legit. We only review sites with legal gambling licenses and strict security measures. Unfortunately, there are some sites out there that are not legal. And you are ever in doubt, request to view a sites gambling license and security policy.
4. Can I place bets on my mobile?
Yes! The majority of new sports betting sites either have a specially designed mobile app or their site is optimized for mobile use.
5. Do all new sports betting sites offer live streaming?
No, the larger sites will but smaller ones may not.
6. What happens if an event I bet on is cancelled?
Generally, your bet will be voided and the wager returned to your account balance.